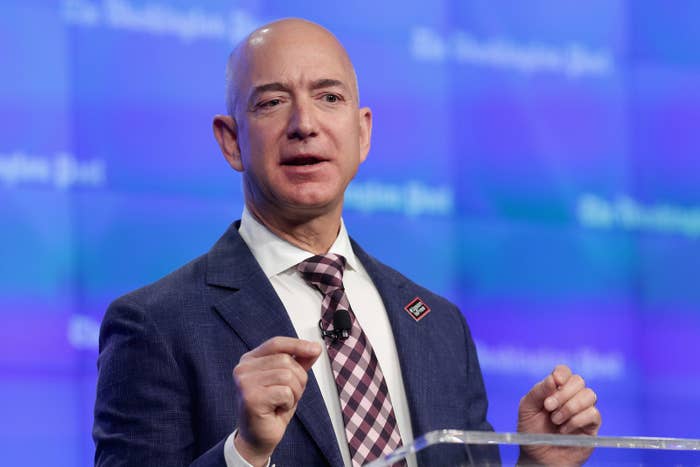 The retail and grocery industries shuddered Friday morning following news that Amazon had agreed to buy Whole Foods for almost $14 billion.

While the high-end grocery chain has had to deal with falling sales, increased competition, and restive activist investors, it will now be fortified by the limitless arsenal of cash Amazon can deploy. Eventually, it will likely be fully integrated into Amazon's ever expanding web of commerce, both online and in the real world.
That's a scary prospect for its competitors, and shares in major retailers tanked on Friday morning after the deal was announced. Kroger stock was down over 12% in early trading, while Sprouts was down 6%. It also hit Amazon's biggest competitor in the e-commerce-and-groceries sector: Wal-Mart, fell almost 5% in early afternoon trading. Even Target was down over 7%.
Wal-Mart shares were down around 5% today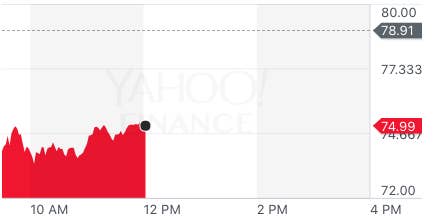 Kroger shares were down over 12%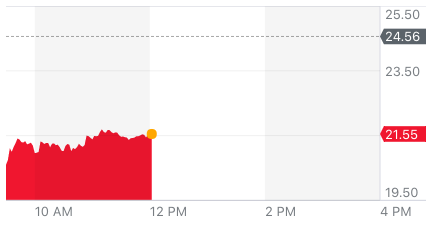 Target shares were down over 7%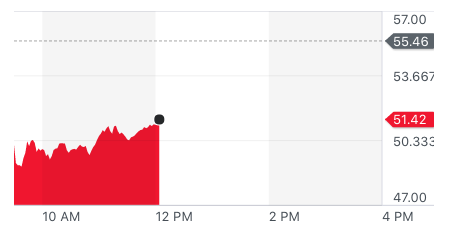 Sprouts shares were down 6%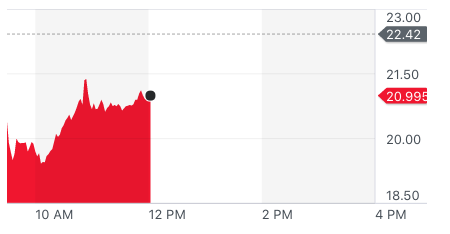 Supervalu shares were down almost 13%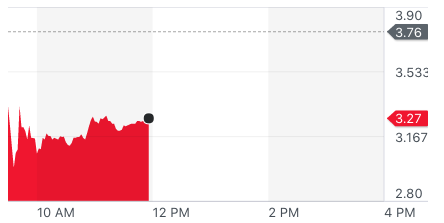 "This new trend will shake, frighten, and horrify traditional retailers who are not attractive acquisition targets. Few people will have seen this coming," Paul Cuatrecasas, the chief executive officer of Aquaa Partners, a technology-focused investment bank, said in an email.

And Amazon's shares are up 2.5% in late morning trading, bringing the market value of the company up by $10.9 billion, which is close to the value of the deal. The stocks of acquiring companies typically stay flat or go down following a merger announcement.
So it's not surprising that some analysts suggested that Amazon would have been justified in paying more for the iconic, if troubled, grocer.
"We overall view [$42 a share] as undervaluing the company's prospects and the powerful brand. In a takeout scenario, we estimated a value in the mid-$40's range, so it appears there is some money being left on the table," Oppenheimer analyst Rupesh Parikh said in a note. He suggested that another company could still swoop in and one-up Amazon's bid.
Amazon could also fill in important gaps in existing Whole Foods' technology operations. The grocer has been criticized for not having some of the basic systems many retailers have today, including a loyalty program. The deal could help it leapfrog competitors that have been slowly looking at digital commerce.

It was a busy morning for tech-retail deals. Wal-Mart also announced it had made another e-commerce apparel acquisition, buying online clothing retailer Bonobos for $310 million. Wal-Mart has poured billions into snapping up e-commerce companies, including a $3 billion acquisition of Jet last year, which was founded explicitly founded to challenge Amazon on price, and its purchase of the women's clothing retailer ModCloth.
The deal also raises questions for companies that are yet to go public. While Amazon has not shared any details about how Whole Foods will work within the company, it could pose a challenge to any startup that works with food and deliveries and the internet, like the meal kit company Blue Apron, which recently announced plans to go public, or the food delivery company Instacart, which has a close relationship with Whole Foods.
UPDATE
This post has been updated throughout.