SICK BURN: Amazon Takes $170 Million Charge On Fire Phone Flameout
The company's investors are selling off after another large quarterly loss. This time, its failed smartphone helped Amazon lose more than half a billion dollars in three months.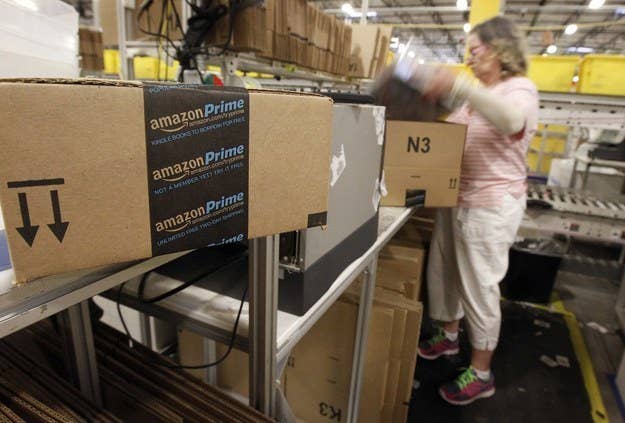 Amazon had a very Amazon third quarter — a 20% jump in sales along with sizable loss. The e-commerce behemoth had $20.58 billion in net sales in the third quarter, up from $17.09 billion a year ago. Its operating loss, however, was $544 million, compared to a $25 million loss a year ago.
Part of that loss was a $170 million charge "primarily related to the Fire Phone inventory evaluation and supply commitment costs," said Amazon's Chief Financial Officer Thomas Szkutak on a call with analysts. Basically Amazon has millions worth of unsold Fire Phones that it doesn't expect to sell. The Fire Phone was released to much fanfare in July, and since then, has faced disappointing sales according to outside analysts. The price on Amazon's website is now 99 cents with a contract.
While the size of the loss was well within Amazon's own projections, it was greater than what Wall Street analysts were expecting and investors are selling off. The stock is down 11.82% or $37.01 to $276.17 in after-market trading.
The charge announced today confirms the negative speculation around the phone's sales.
It's actually normal for Amazon investors to buy or sell violently following its earnings report. The stock has moved around 9% following quarterly earnings reports since 2007, according to a Wall Street Journal analysis.
Three months ago, Amazon projected losses between $410 million and $810 million thanks to spending on stock-based compensation for its employees, more spending on Amazon Web Services, and more investment in its fulfillment and delivery infrastructure. It also projected that its total sales would be between $19.7 billion and $21.5 billion. The past quarter also saw a major acquisition that it didn't project: its nearly $1 billion purchase of the video game streaming site Twitch.
"As we get ready for this upcoming holiday season, we are focused on making the customer experience easier and more stress-free than ever," Amazon CEO Jeff Bezos said in a statement.
Going into the holidays, Amazon expects its sales will be between $27.3 billion and $30.3 billion, or up between 7% and 18% from last year, and that it will have operating incomes between a $570 million loss and $430 million, with $470 million going to paying its employees in stock.
This post has been updated with a more recent stock price and the Fire Phone price.