Amazon Stock Crashes After Company Reports Record Profit
Yes, profit.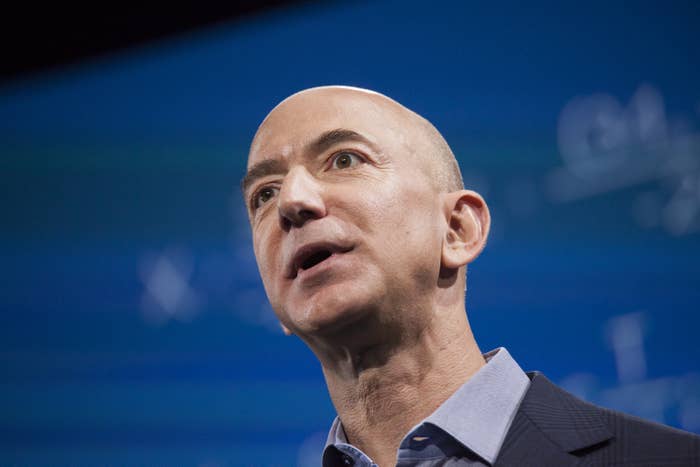 Amazon just reported the largest quarterly profit in the company's history: $482 million, driven by strong sales over the holiday season. In response, the stock is crashing.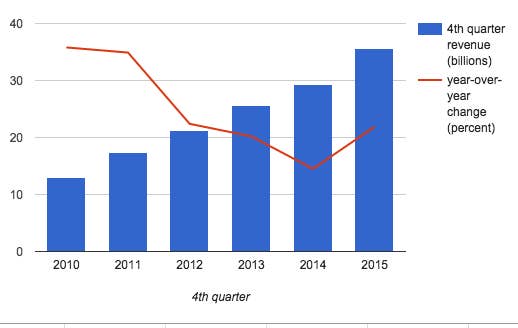 Amazon stock had soared in the lead-up to what many expected would be a positive earnings report. It was up up almost 9% on Thursday, and its share price more than doubled in the past year.
But investors sold off the stock in after-hours trading following the earnings report, and the stock was down almost 13%. Amazon reported a $482 million profit for the quarter, which was more than double the $214 million profit in the same period in the previous year, but well below what analysts expected. It was also the largest quarterly profit Amazon has ever reported.
This is a huge shift for Amazon, which in recent years has worried investors with its large spending and seeming indifference to profits. In early 2013, Slate described Amazon as "a charitable organization being run by elements of the investment community for the benefit of consumers." The company was coming off a $39 million loss in 2012.
In 2013, it would earn $274 million, and in 2014, the company lost $214 million. In all of 2015, however, profit soared $482 million. The gyrations in income came with massive investments by Amazon in faster delivery, free delivery for Amazon Prime members, and the expansion of its media offerings, including original content, for Prime members.
But revenue didn't grow as much as people expected in the last three months. Amazon had $35.7 billion worth of sales, up 22% from $29.3 billion a year ago but slightly below what analysts had expected.
Investors have flocked to Amazon because of the belief that it will continually hoover up more and more of the brick-and-mortar retail business, along with having the most profitable cloud computing business in the world. That's why Amazon trumpets metrics besides profits like revenue, to show how quickly its e-commerce footprint overall is growing, and different measures of cash flow, which generally track money coming into the company and the money it takes to run the business in a given period.
One bright spot was Amazon web services, the company's cloud computing business. It reported $2.4 billion in revenue, just above what analysts expected, and $687 million in operating profit — a huge number given that all of Amazon made about $1.1 billion in operating profit for the quarter.