Iranian photographer Asghar Khamseh was recently awarded the L'Iris d'Or Photographer of the Year award at the 2016 Sony World Photography Awards for his photo series Fire of Hatred, which focuses on the victims of acid attacks in Iran.
His photographs show disfigured faces and bodies of women, men, and children who he says face lifelong social stigma after the acid attacks. Khamseh spent a year photographing these victims — many of whom needed continued medical care and were never able to return to their work — with hopes of raising awareness about such attacks and finding people who can help them medically and financially.

"This kind of violence is not specific to a country or region, but it exists worldwide," Khamseh told BuzzFeed News in an email. "There is no special organization [to help] acid victims — there are only philanthropists."
Here are the photographs from his award-winning series, along with his descriptions of the victims' stories.
Shirin Mohamadi, 18, Tehran
When Mohamadi declined to marry her suitor four years ago, he threw acid on her. Her right eye, nose, and mouth and one of her ears were severely damaged by the attack, and parts of her body were burned. She has had a lot of surgeries already and will need more before she can recover.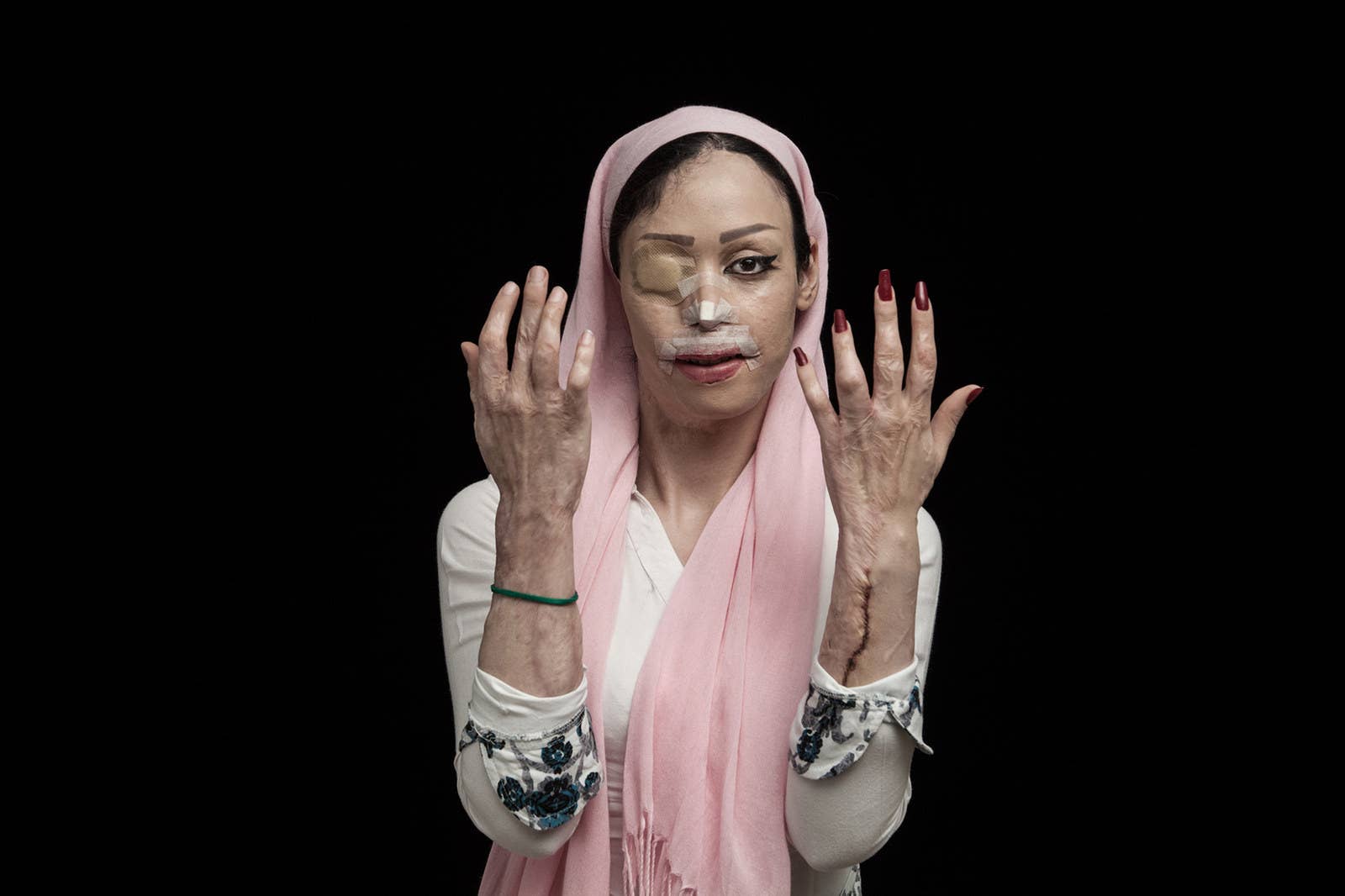 After being repeatedly beaten by her husband, Kazemi decided to divorce him. When he found out she wanted to get divorced, he threw acid at her. Mahnaz lost her left eye and an ear.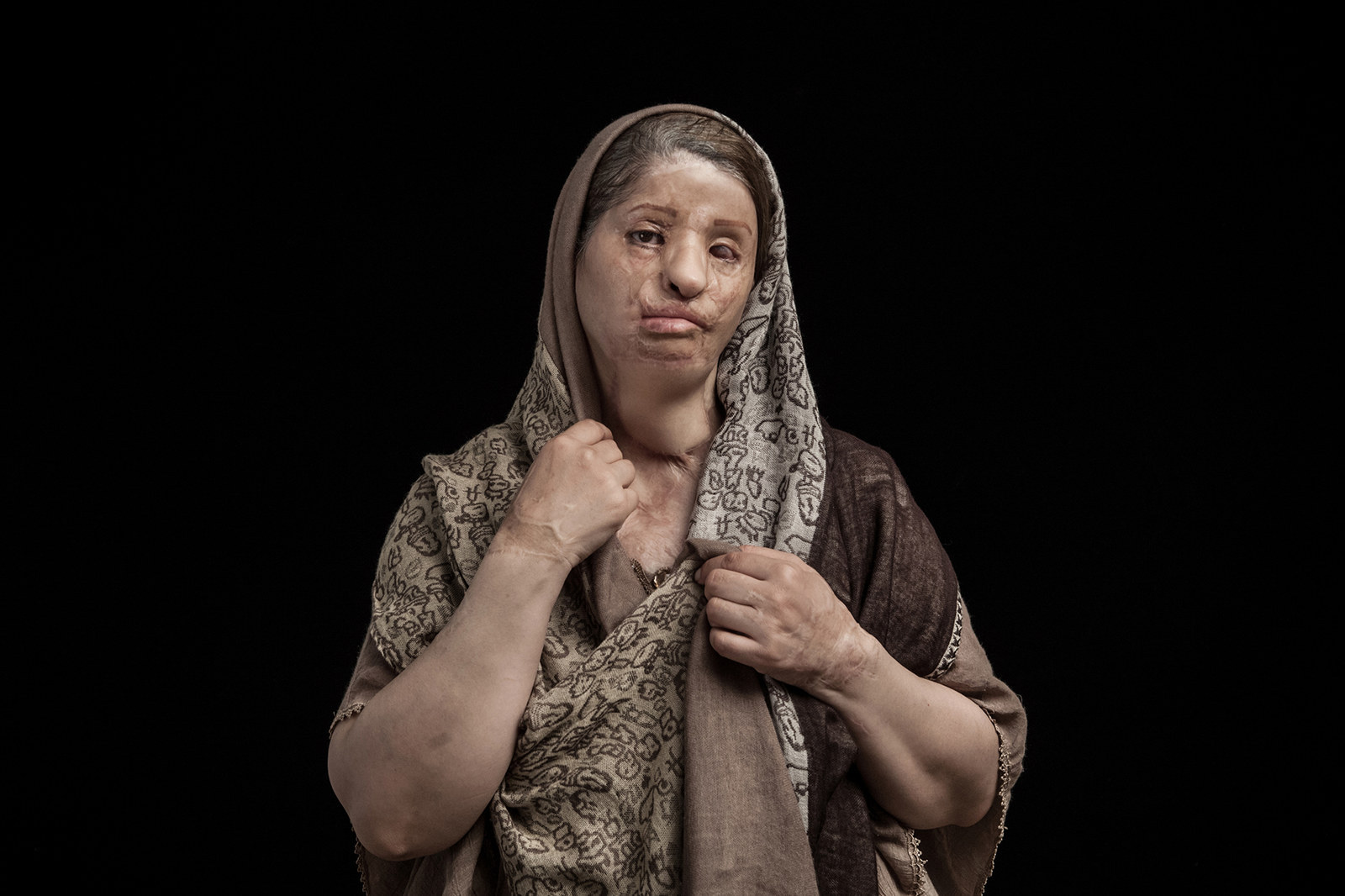 Raana Por Amrai, 38, and Fatemeh Qalandari, 8, Kohdasht
Amrai's brother-in-law threw acid on her and Fatemeh because he believed Amrai was responsible for his divorce. The attack burned Amrai's face, eyes, and hands and some parts of her neck. Fatemeh suffered severe burns on her back and her arms.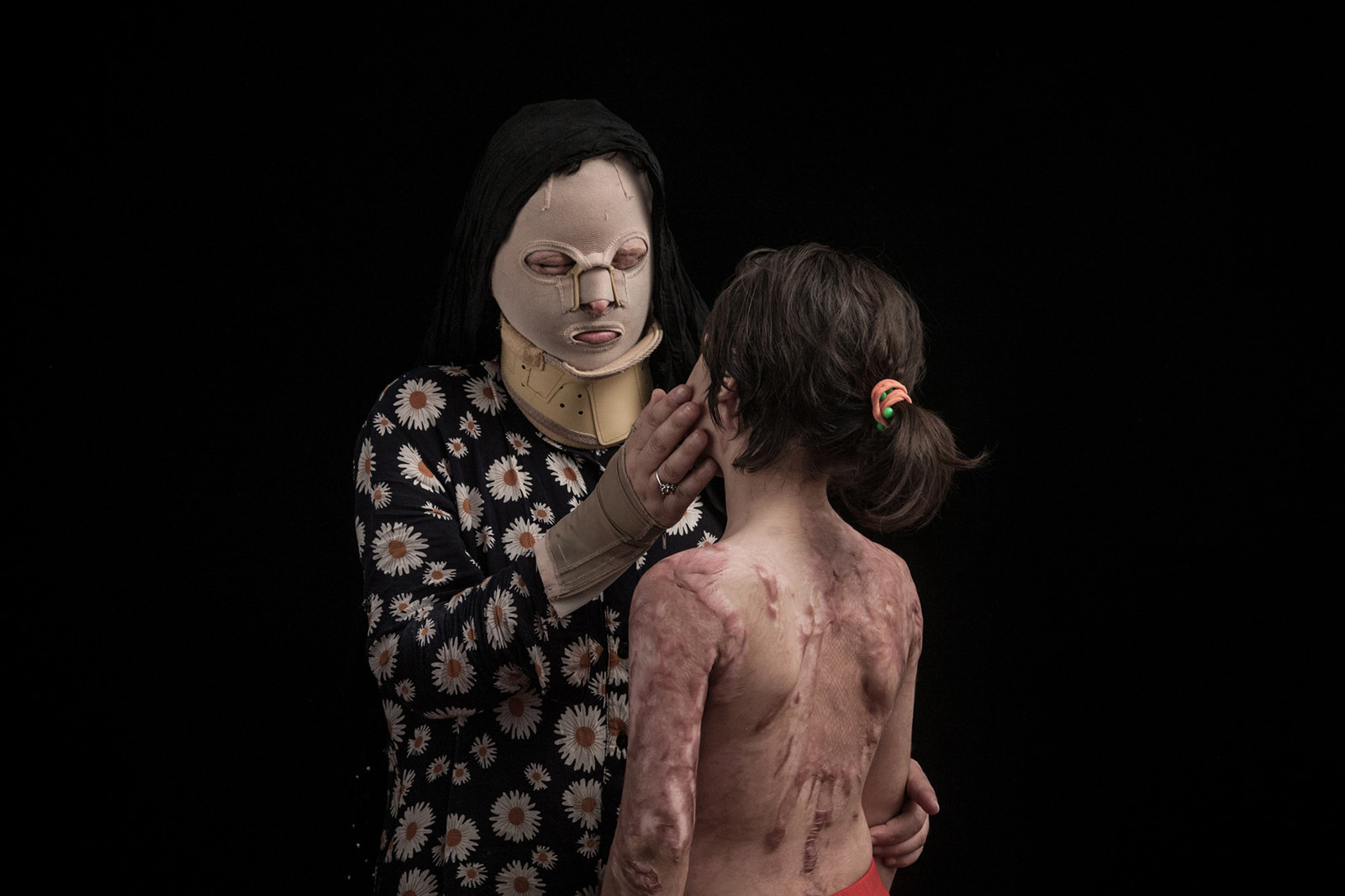 Mehri, who is seen here with a photo of her mother, Somayeh, was attacked by her father in 2011 because Somayeh wanted to divorce him. Despite a number of surgeries, Somayeh died last year from the scarring of her lungs. Mehri lost one of her eyes.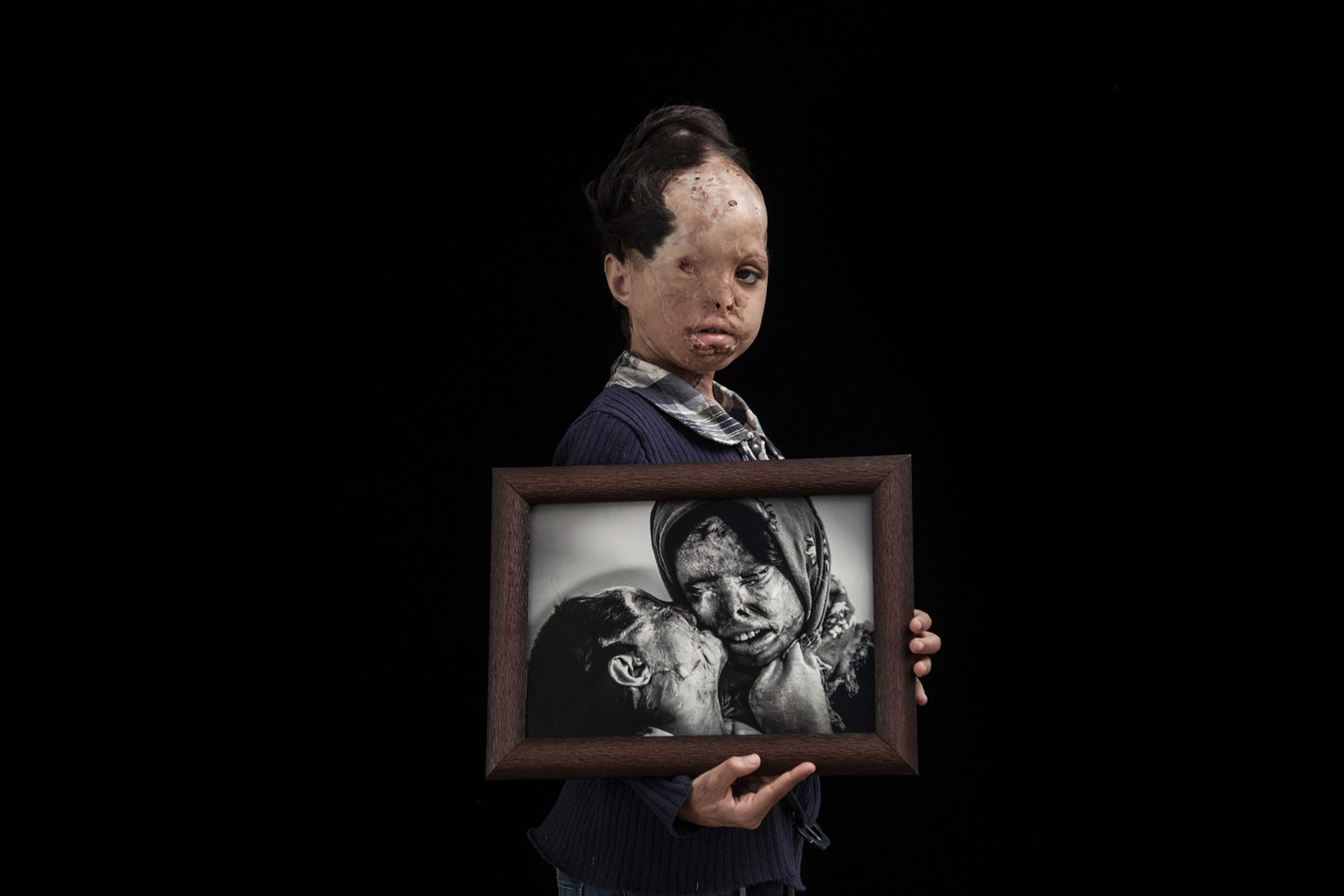 Masoumeh Atai, 32, Esfahan
Two years after Atai divorced her husband, her ex–father-in-law threw acid at her because she refused to reconcile with her husband. She lost both her eyes.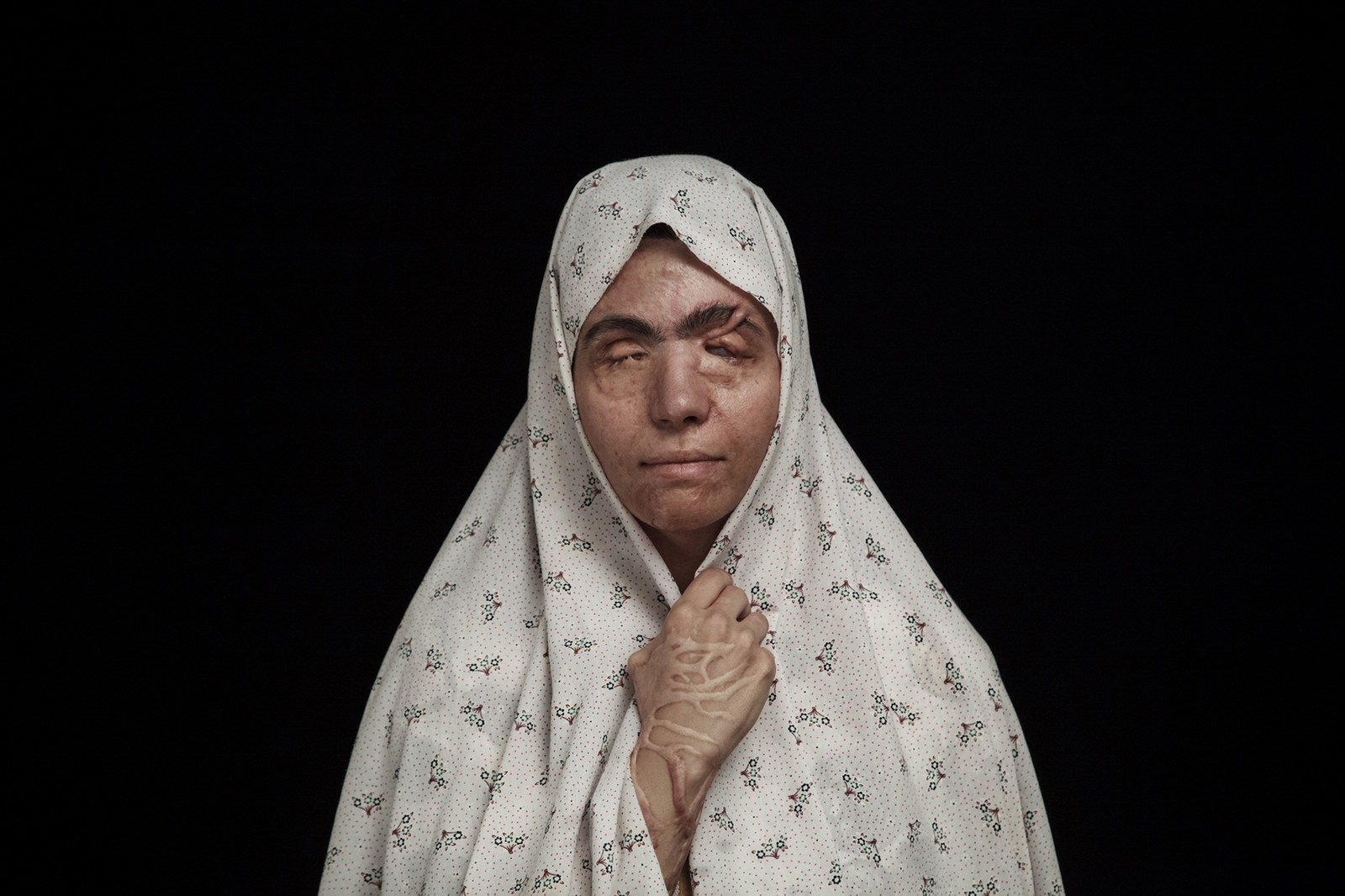 After Parvin's husband died, she received a proposal from her brother-in-law. When she refused him, he threw acid at her and her 18-year-old daughter, Yasra, while they were both asleep. Parvin lost one of her eyes, while her daughter — seen here in a photo held by Parvin — died a little more than two weeks after the attack.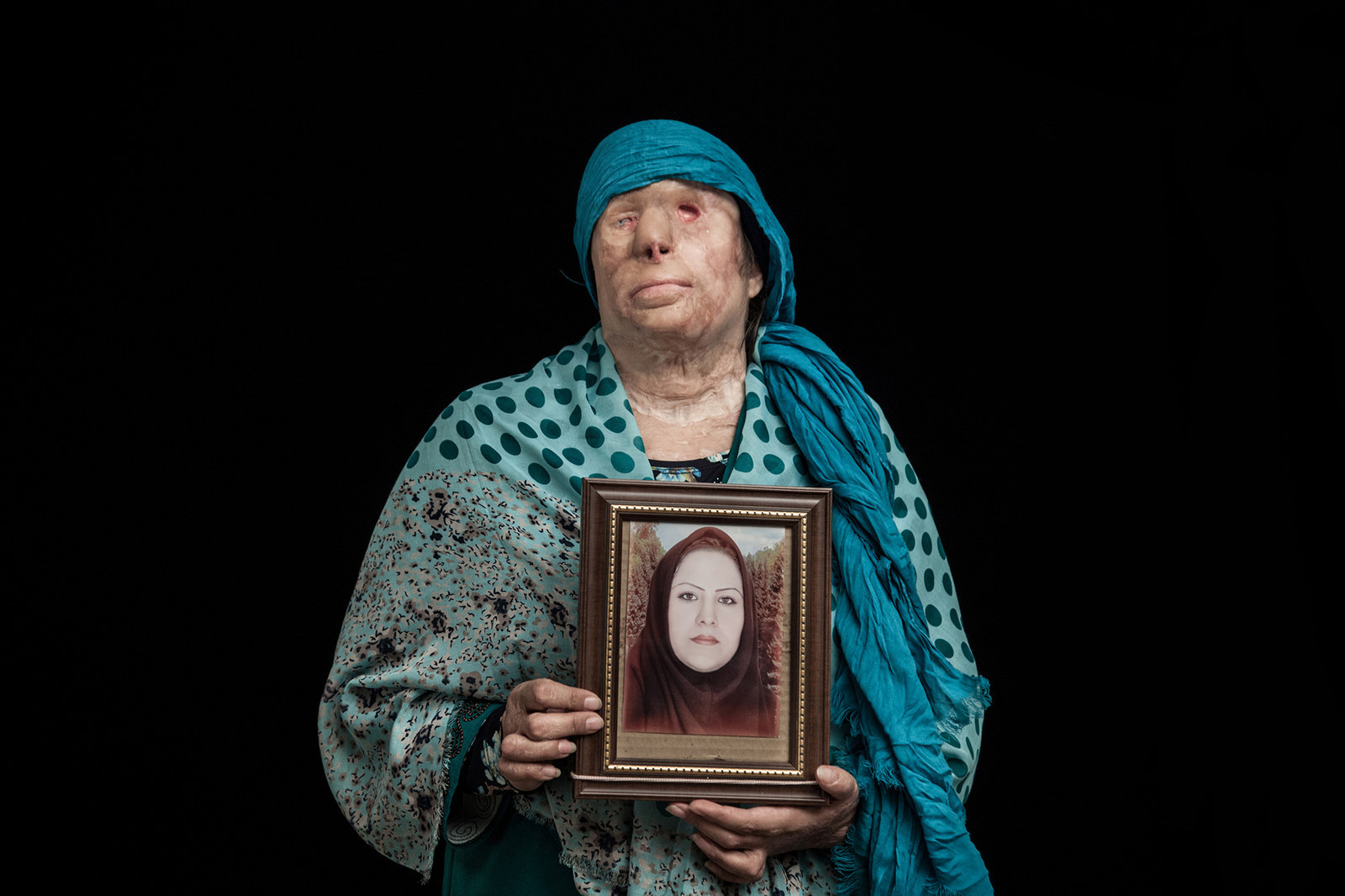 Maryam Zamani, 38, and Arezo Hashemi Nezhad, 13, Tehran
Zamani (left) and her three daughters were sleeping when her brother's wife attacked them with acid, leaving her and her daughter Arezo completely disfigured.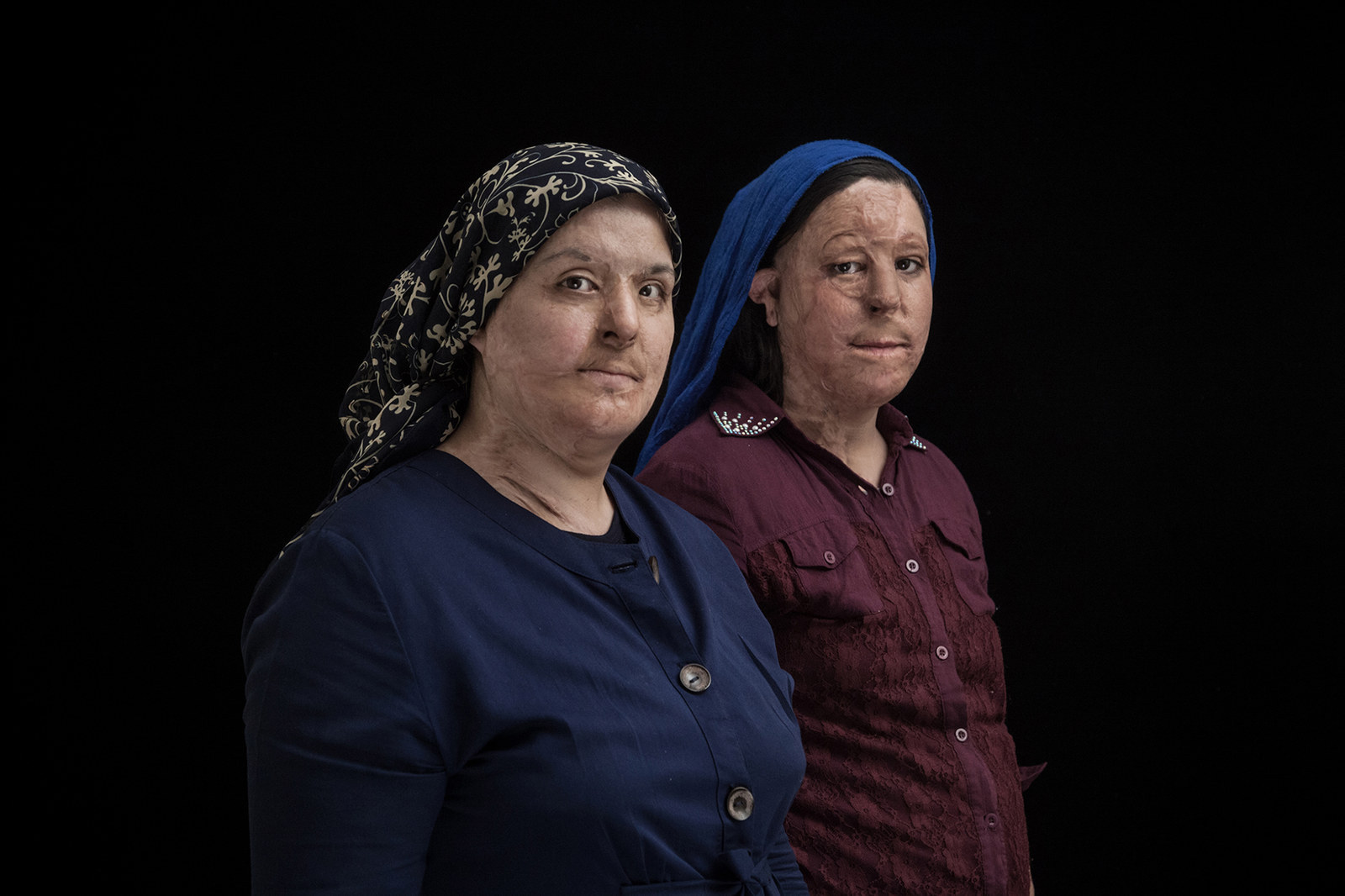 In 2012, Mortazavi's co-worker stabbed him 16 times before throwing acid at him — all because he suspected Mortazavi was behind the prank calls he had been receiving. The attack left him disfigured, and blinded one of his eyes.