Last week, Syrian government forces recaptured the ancient city of Palmyra, which had been occupied by ISIS since May 2015.
The 2,000-year-old city is home to famed Roman-era ruins — and is one of Syria's top tourist destinations, attracting visitors from around the world. After ISIS took control of the city last year, the militant group bombed parts of the ruins using explosives and threatened to destroy what it described as idolatrous statues.
Agence France-Presse photographer Joseph Eid returned to Palmyra last week after it was recaptured by the Syrian army and took photos of the landmarks while holding up photos of the city he took in 2014. The new photos highlight the destruction of the ancient ruins by ISIS.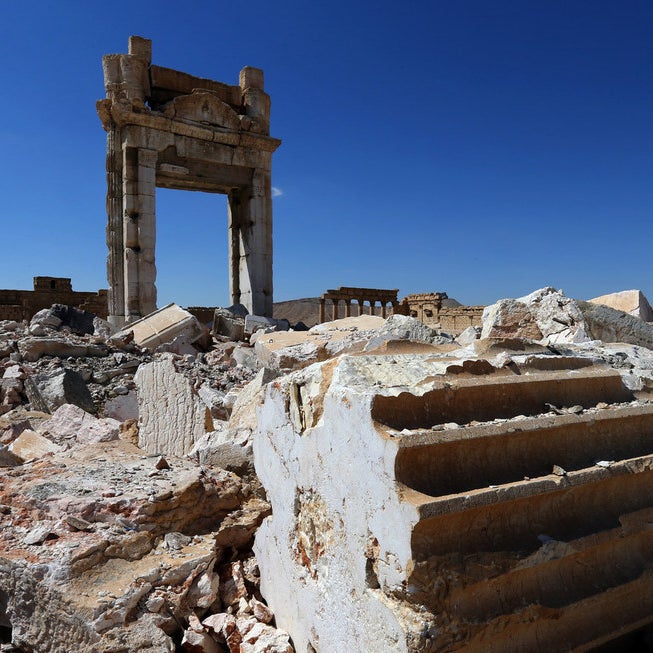 The remains of the Temple of Bel's "Cella" (left), which was blown up by ISIS. The main building of the ancient temple was destroyed as well as a row of columns in its immediate vicinity. On the right, the face of a statue lies on the ground at a destroyed museum in Palmyra.
The Temple of Baal Shamin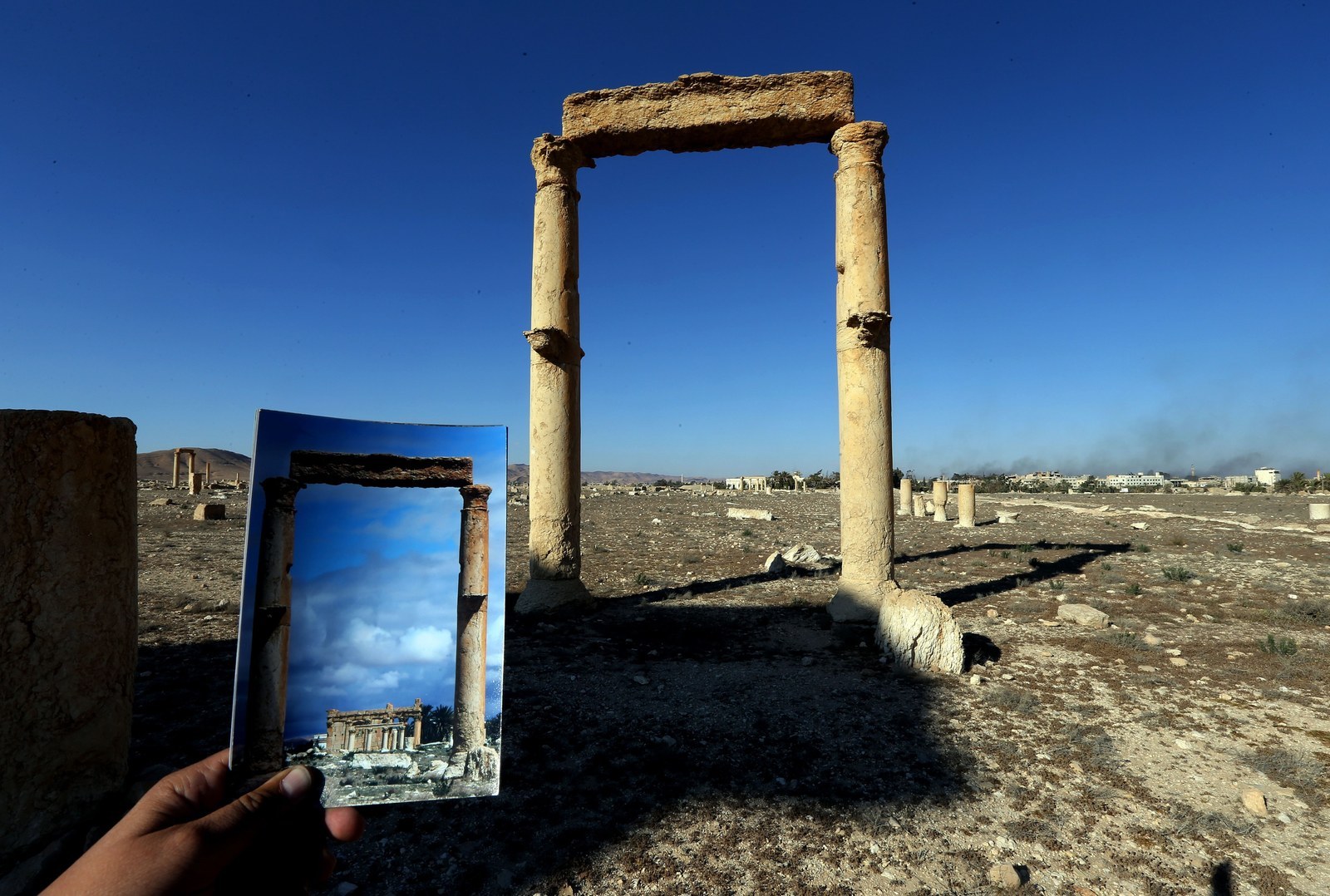 The Temple of Bel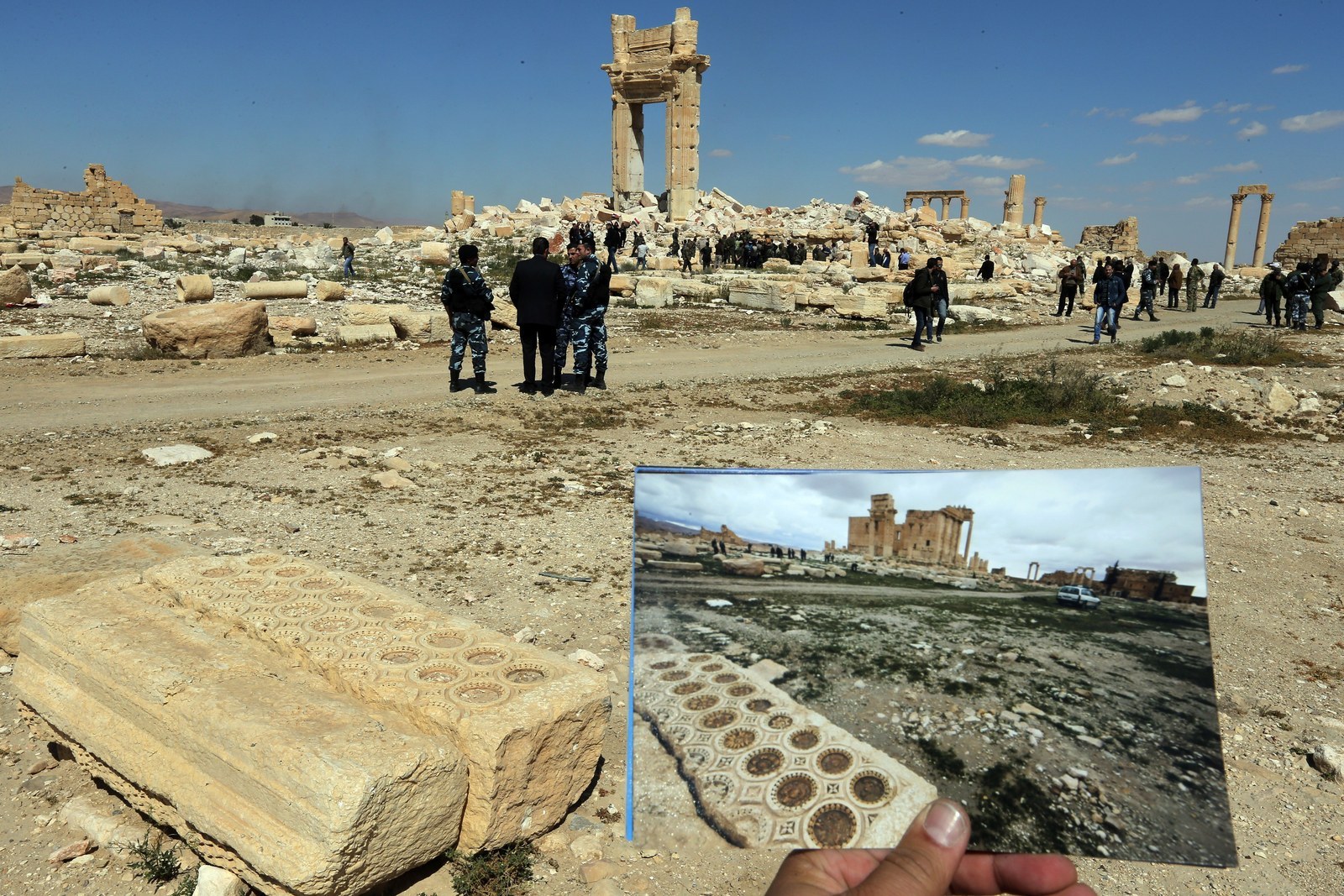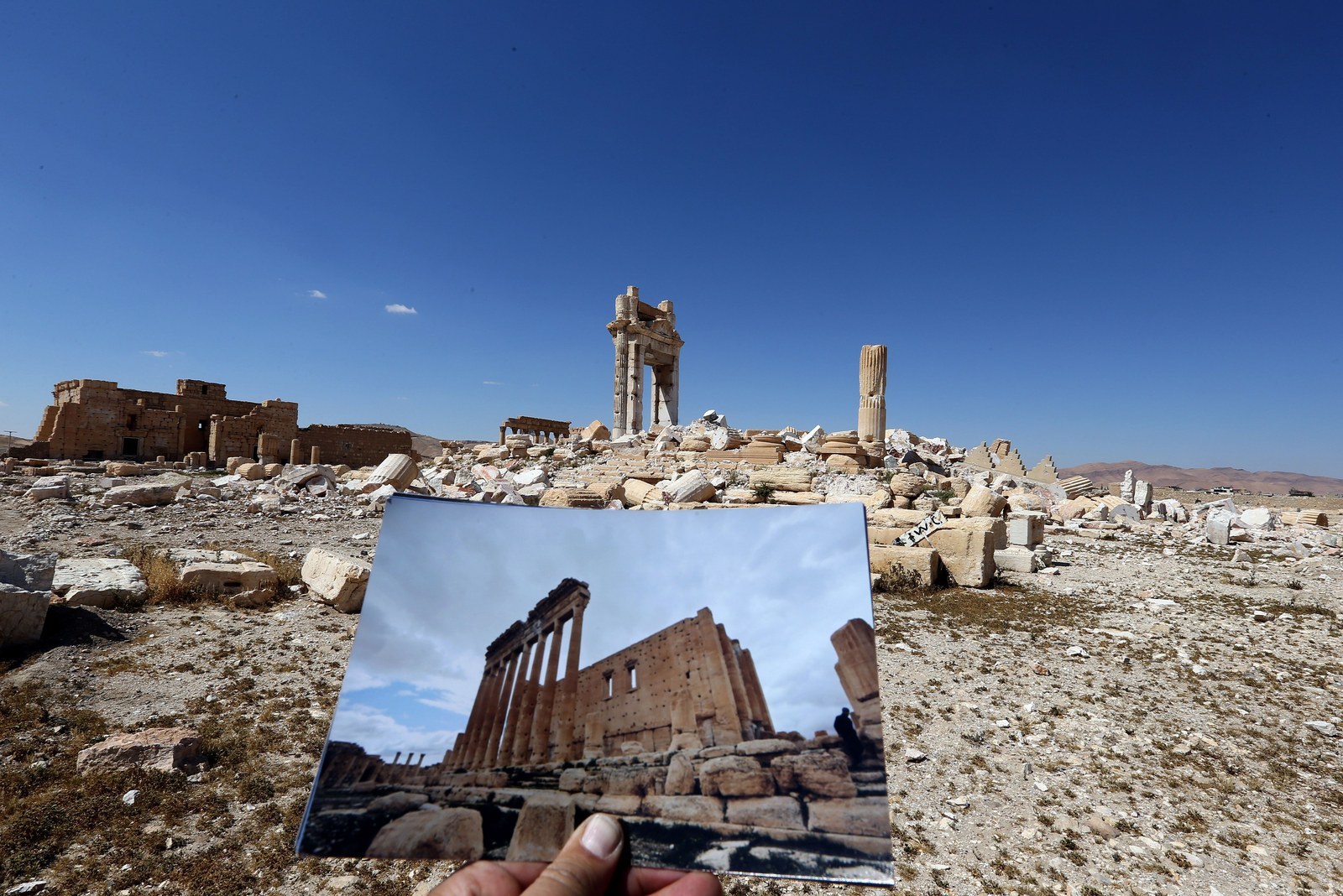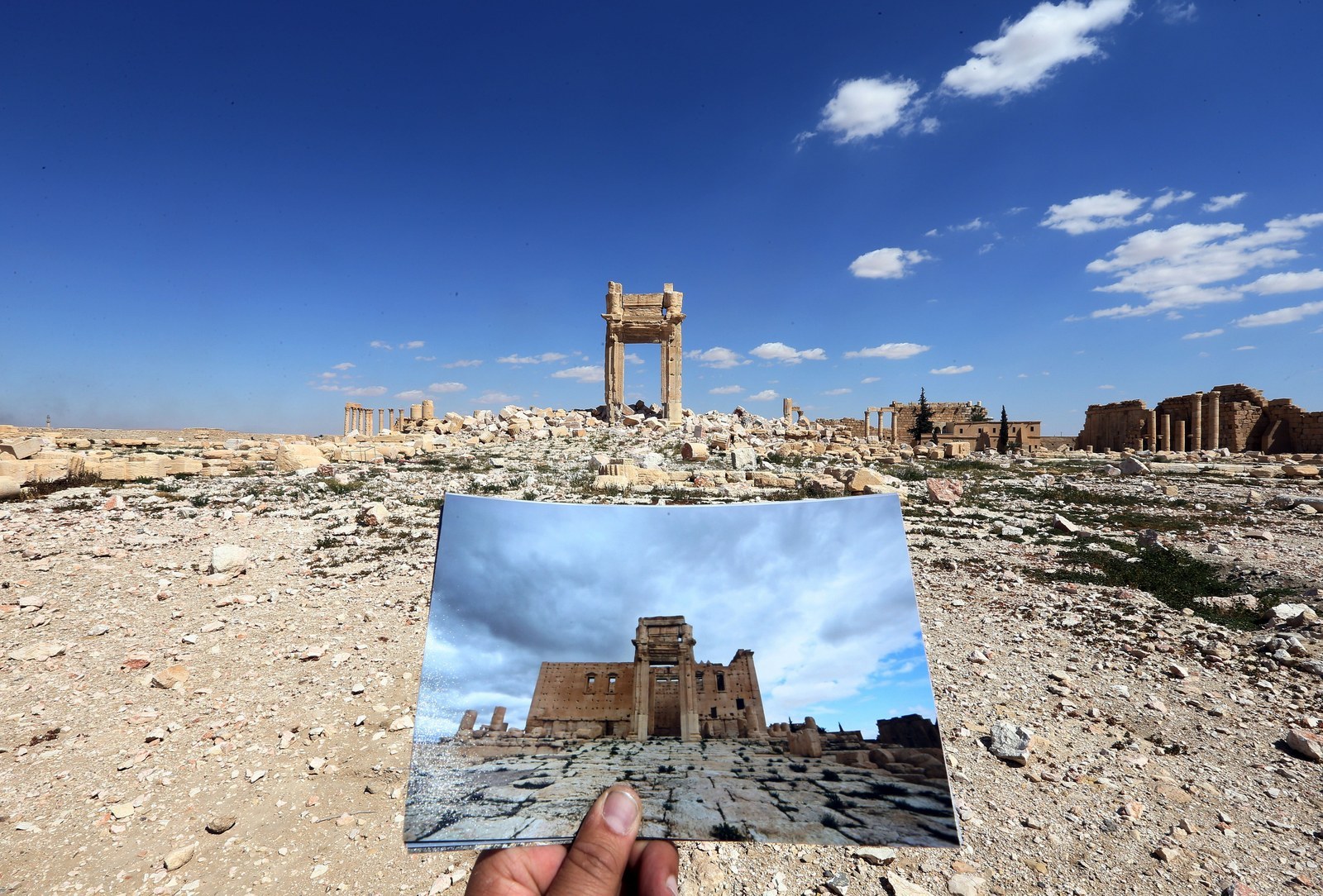 The Arc du Triomphe (Triumph's Arch)