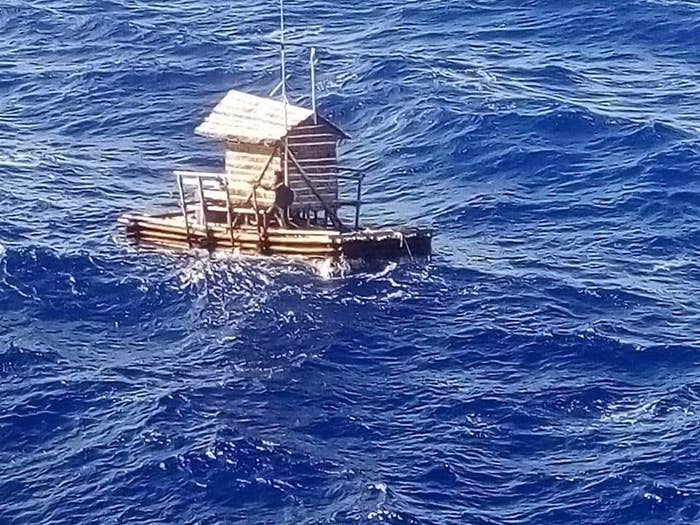 An Indonesian teenager survived 49 days adrift in the Pacific Ocean.

Aldi Novel Adilang, 19, was working as a lamp keeper on a floating fish trap in July when the rope fixing what resembles a small wooden hut to the seabed came loose.
Exposed to the elements and ocean currents, he drifted thousands of miles, surviving by catching fish and filtering seawater through his clothes.
At least 10 ships passed by without noticing him before he was finally picked up by a Panamanian-flagged vessel at the end of August in water nears Guam and taken to Japan.

Indonesian consular officials in Japan said Aldi was in good health and had since been reunited with his family.
Aldi had been contracted to spend six months lighting lamps on a fish trap — known on the Indonesian island of Sulawesi where Aldi lived as a rompong — around 75 miles off the coast.
Every week someone would come to collect the fish and give the teenager basic supplies like food, water, and cooking gas.

The Indonesian consul general in Osaka, Mirza Nurhidayat, said Aldi drifted so far because the rompong had no engine or even a paddle.
He told the Jakarta Post, "Aldi's story is indeed dramatic, and we are thankful to all — the ship's captain and the Japanese authorities — that have been very helpful in ensuring Aldi's return."