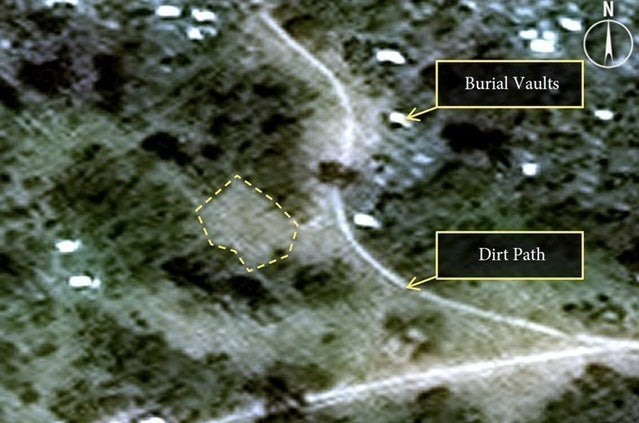 Satellite imagery shows undisturbed earth in early November (first image), but the second image from December shows disturbed earth consistent with witness accounts and video footage of mass graves, Amnesty said.
Newly released satellite images may have helped to corroborate video footage and witness accounts of authorities in Burundi burying people killed by police last month in mass graves.
Amnesty International said the images suggested a "deliberate attempt" to cover up the true death-toll when security forces dragged men out of homes in opposition neighbourhoods in the country's capital Bujumbura and shot them in the street.
The killings on December 11 came after a pre-dawn raid by opposition fighters on military sites and marked the bloodiest day since political violence began in the African country last April, when president Pierre Nkurunziza said he would seek a third term.
The United Nations says at least 400 people have died and 220,000 have fled to neighbouring countries as a result of the unrest.
African Union leaders are due to discuss the crisis, the country's worst outbreak of violence since a 12-year civil war that killed 300,000 ended in 2005, at a summit in Ethiopia.
This short clip was taken by Amnesty International researchers in Buringa, on the outskirts of the capital, at the site of the suspected mass graves.
Witnesses told Amnesty investigators that pickup trucks arrived to take away bodies after the December 11 killings, and researchers did not see any evidence of a high number of bodies when they visited the four official morgues in Bujumbura.
The human rights group said before-and-after satellite imagery suggested mass graves had been dug at a cemetery site, not far from the country's international airport.
Amnesty added it had received "credible reports" of suspected mass graves in several other locations, including at the Mpanda and Kanyosha cemeteries, where 25 and 28 bodies may have been buried.
Muthoni Wanyeki, Amnesty International's regional director for East Africa, the Horn and the Great Lakes, said: "These images suggest a deliberate effort by the authorities to cover up the extent of the killings by their security forces and to prevent the full truth from coming out."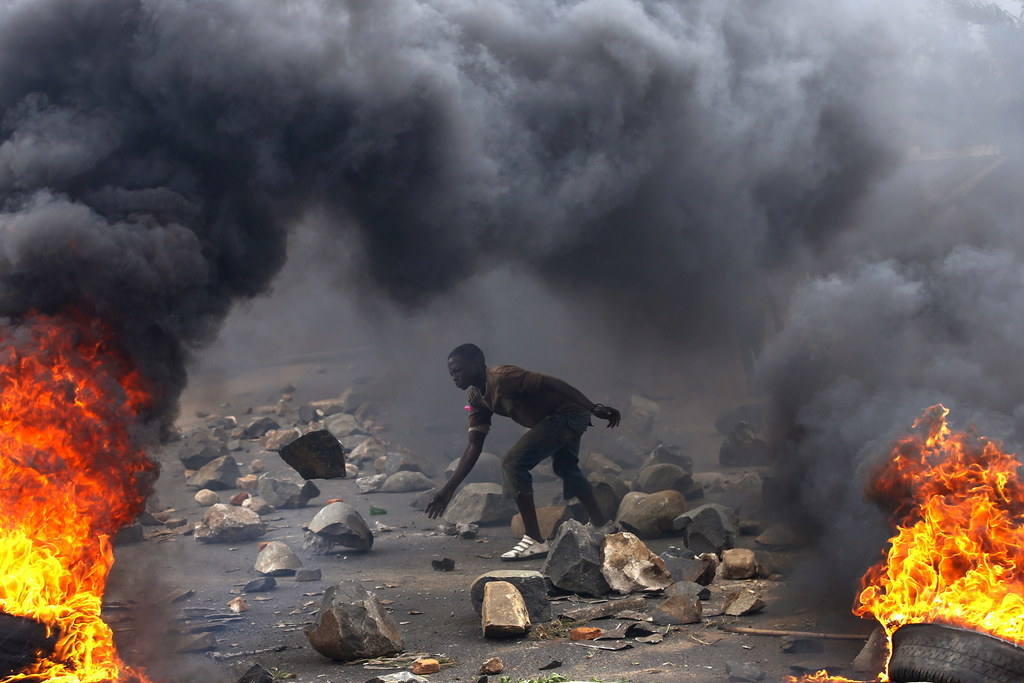 The mother of a 15-year-old boy allegedly shot in the head by security forces as he tried to seek refuge, told Amnesty that a pickup truck removed her son's body but she was not told where it was going.
"African leaders gathering at the AU summit must call on the Burundian government to grant international investigators access to all suspected grave sites and launch an immediate, independent and impartial investigation into the killings and why most families were given no opportunity to retrieve and bury their dead," Wanyeki added.
"Families need to know what happened to their loved ones and to be able to bury them in dignity. These suspected grave sites must be secured until proper investigations can be carried out, and any bodies found in them should be exhumed to assess the causes of death."
Meanwhile, a French and British journalist have been released after being among 17 people reportedly arrested overnight in Bujumbura in raids that authorities said saw weapons and stolen property seized.
Presidential spokesperson Willy Nyamitwe said earlier he was hopeful Le Monde Africa bureau chief Jean Philippe Remy and Al Jazeera English contributor Phil Moore would be released soon.
The Foreign Correspondents' Association of East Africa (FCAEA) later confirmed they had been released.