A Woman Tweeted A Picture Of A Man Who Had Shown Her Kindness As A Child Refugee. Within 36 Hours They Were Reunited.
Mevan Babakar said reuniting with the aid worker after 25 years was like being "transported back in time. I felt safe, like I'd seen a family member I hadn't seen in a long time."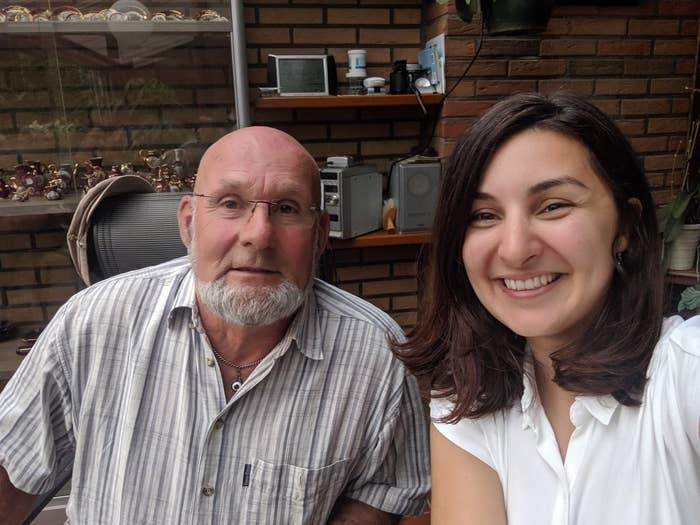 A former child refugee has been reunited with a man who bought her a bike when she was 5 years old, thanks to a Twitter appeal to find him that went viral.

Mevan Babakar lived in a refugee camp near Zwolle in the Netherlands with her parents in the 1990s. She is currently taking a sabbatical from her job at a fact-checking organization in London to retrace the journey her family took after fleeing Iraq during the Gulf War.