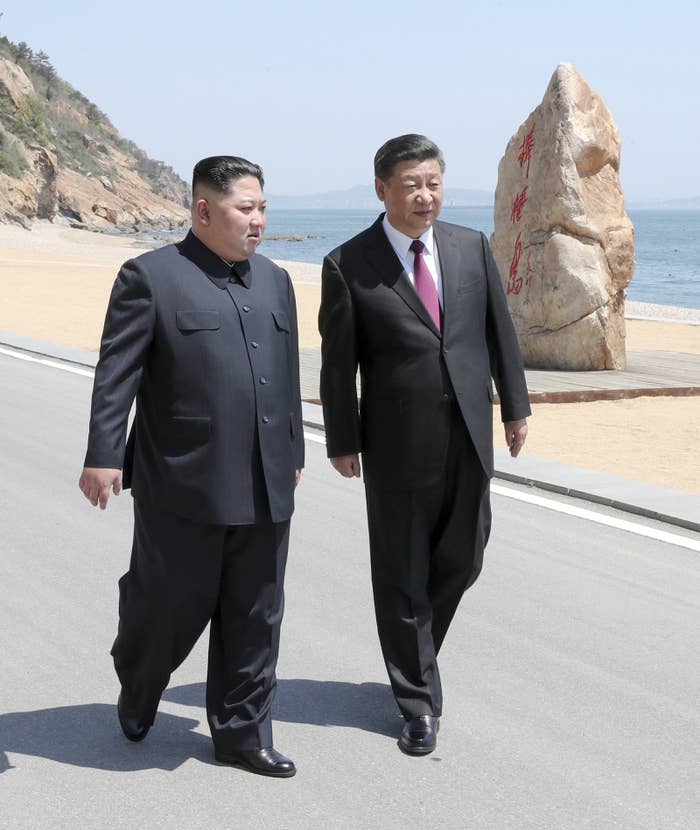 North Korean leader Kim Jong Un has visited China for the second time in as many months, Chinese state media has announced.

Kim held talks over the last two days with Chinese President Xi Jinping in the northern port city of Dalian.
President Donald Trump tweeted after the Kim–Xi talks were confirmed to say he would be speaking to the Chinese president shortly to discuss North Korea, where he said "relationships and trust are building."

According to China's People's Daily newspaper, Kim told Xi nuclear power is "not a must-have" for North Korea, as long as "relevant parties eliminate hostile policies and security threats."
China is North Korea's only major ally but has supported UN sanctions against its neighbor over Pyongyang's nuclear tests and missile launches.
Last month Kim met South Korean President Moon Jae-in in a historic summit on the southern side of the heavily militarized border that separates the two countries — becoming the first North Korean leader to ever set foot on South Korean soil.
The two leaders repeated past pledges to denuclearize the Korean Peninsula, in a summit that also laid the groundwork for President Trump to hold direct talks with Kim in an unprecedented meeting due to take place in the coming months.
Sweden has been suggested as a possible venue for the meeting, but Trump tweeted last month to say that he could meet Kim on the Korean border instead.