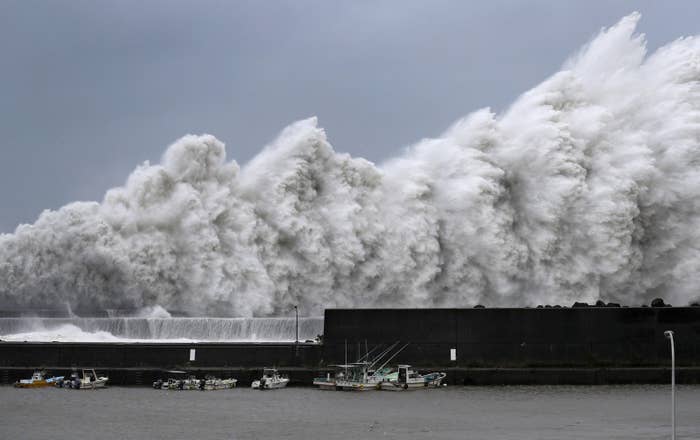 At least 10 people have died, hundreds have been injured, and more than a million homes have been left without power after the most powerful typhoon to hit Japan in 25 years crashed into its west coast.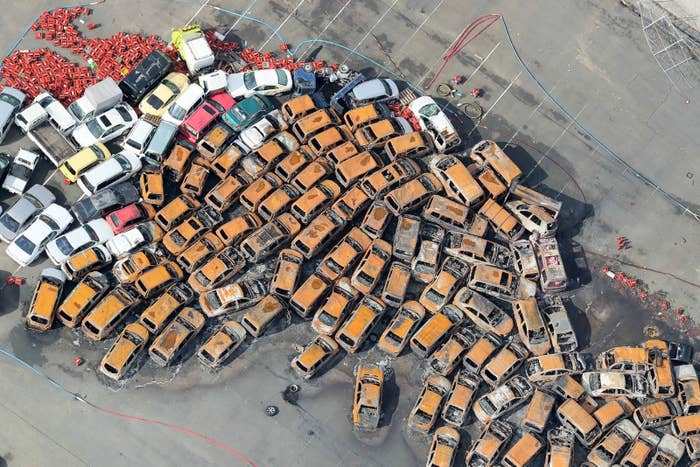 The cities of Kobe, Kyoto, and Osaka were struck by the 125 mph winds of Typhoon Jebi — the 21st of the season — with hundreds of thousands of people advised to evacuate and hundreds of flights canceled.

Videos posted online and broadcast on TV showed the terrifying strength of the storm, as vehicles were upended and roof tiles were sent flying.

In Osaka, a huge Ferris wheel was shown spinning rapidly, despite having had its power turned off.

In Kyoto, where 4 inches of rain fell in an hour, the main train station's roof collapsed, showering people below in glass.
Meanwhile, the Japan Times said 5,000 people were left stranded at Kansai International Airport in Osaka Bay on Tuesday after a 2,500-ton oil tanker struck the only bridge connecting the airport — which lies on an artificial island — to the mainland.

On Wednesday high-speed boats began transferring people to nearby Kobe Airport, while on Twitter, Japanese Prime Minister Shinzo Abe wrote that buses were also arriving to transport people away.
Typhoon Jebi has been described as the strongest to hit Japan since 1993.