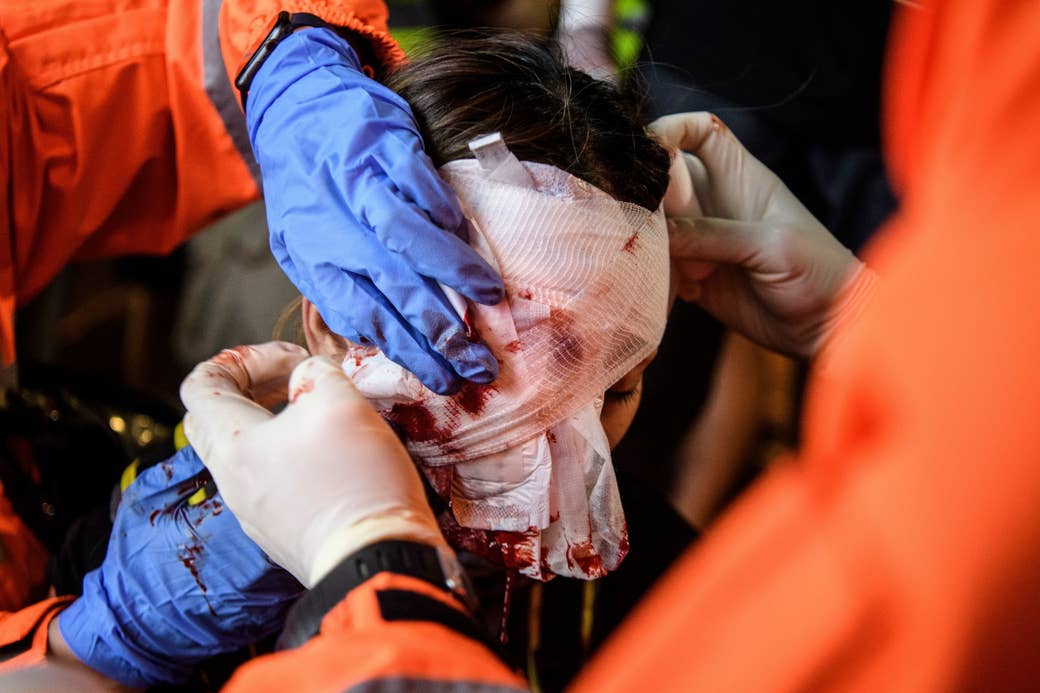 Pro-democracy protesters in Hong Kong are adding eyepatches to their unofficial uniforms of black clothing, hard hats, and gas masks.
Many demonstrators who occupied Hong Kong International Airport for a fourth day Monday — leading to one of the world's busiest transport hubs canceling all flights — did so while wearing bandages or patches over their right eyes in solidarity with a woman who was reportedly hit with a beanbag round by police on Sunday.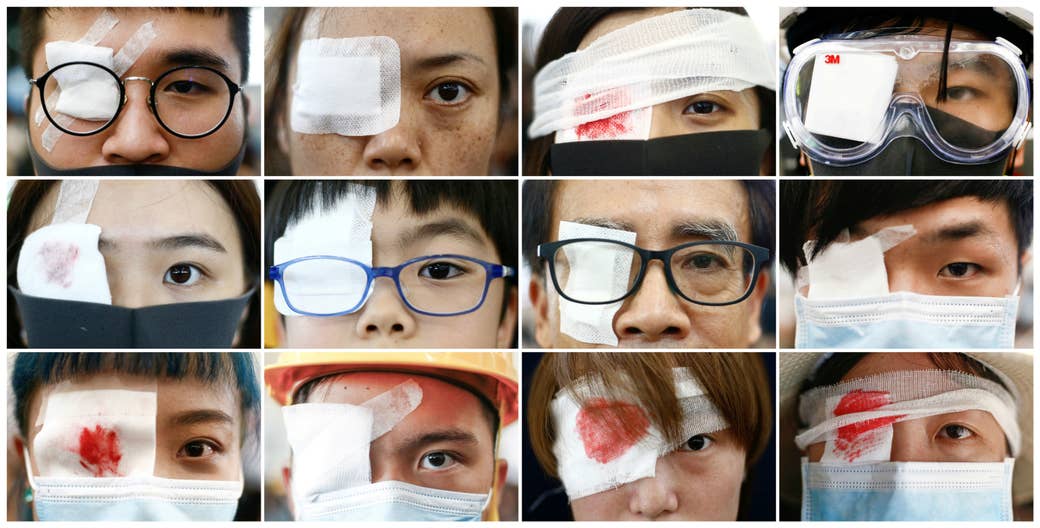 The woman was injured during intense clashes between protesters and law enforcement, during which riot police officers have deployed tear gas and charged at demonstrators in metro stations.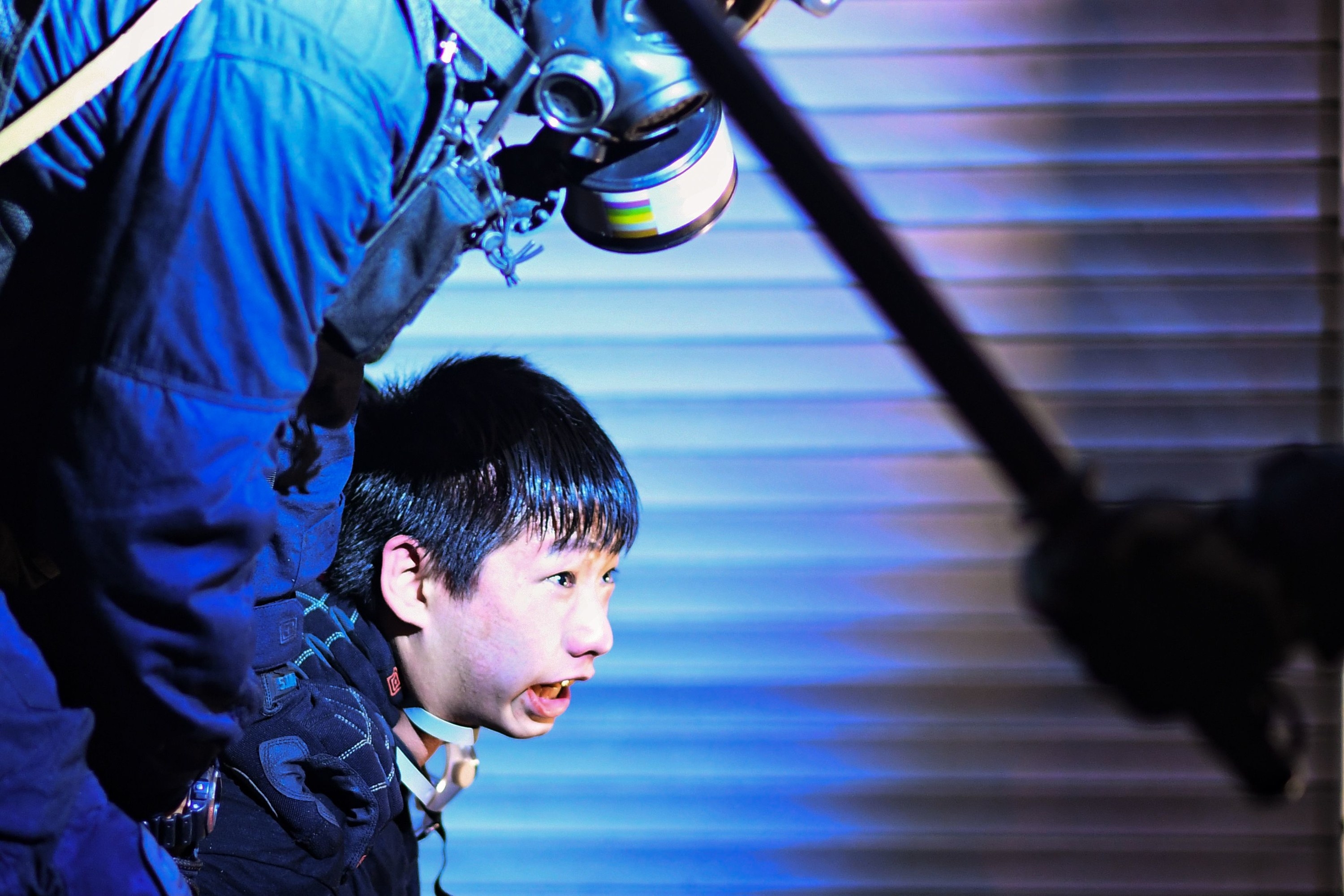 However, at a press conference Monday, Hong Kong police said there was no evidence the incident was related to police action.

As well as wearing bandages covering their eyes, protesters who stayed at the airport Monday after being told to leave held placards with the words "an eye for an eye" on them.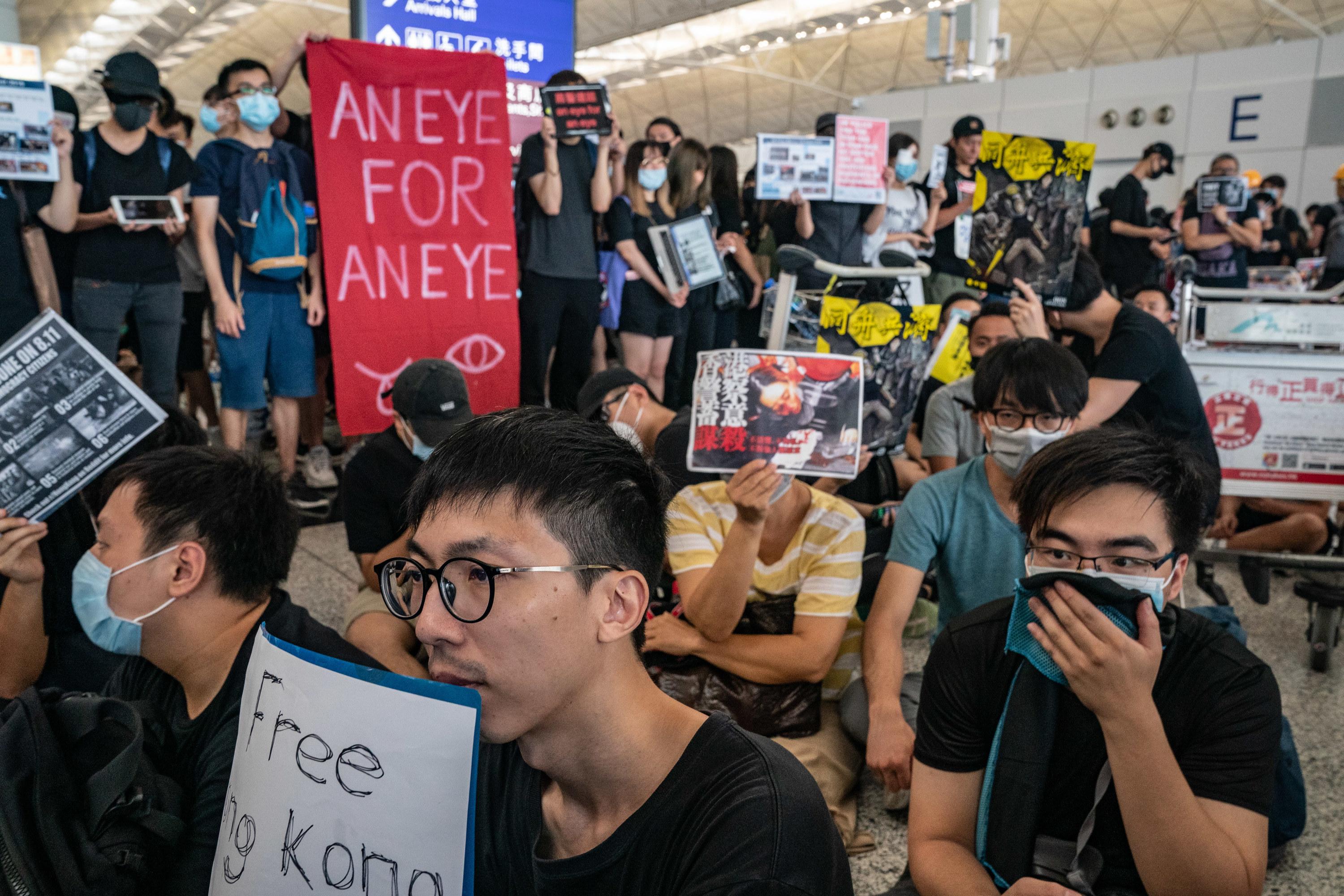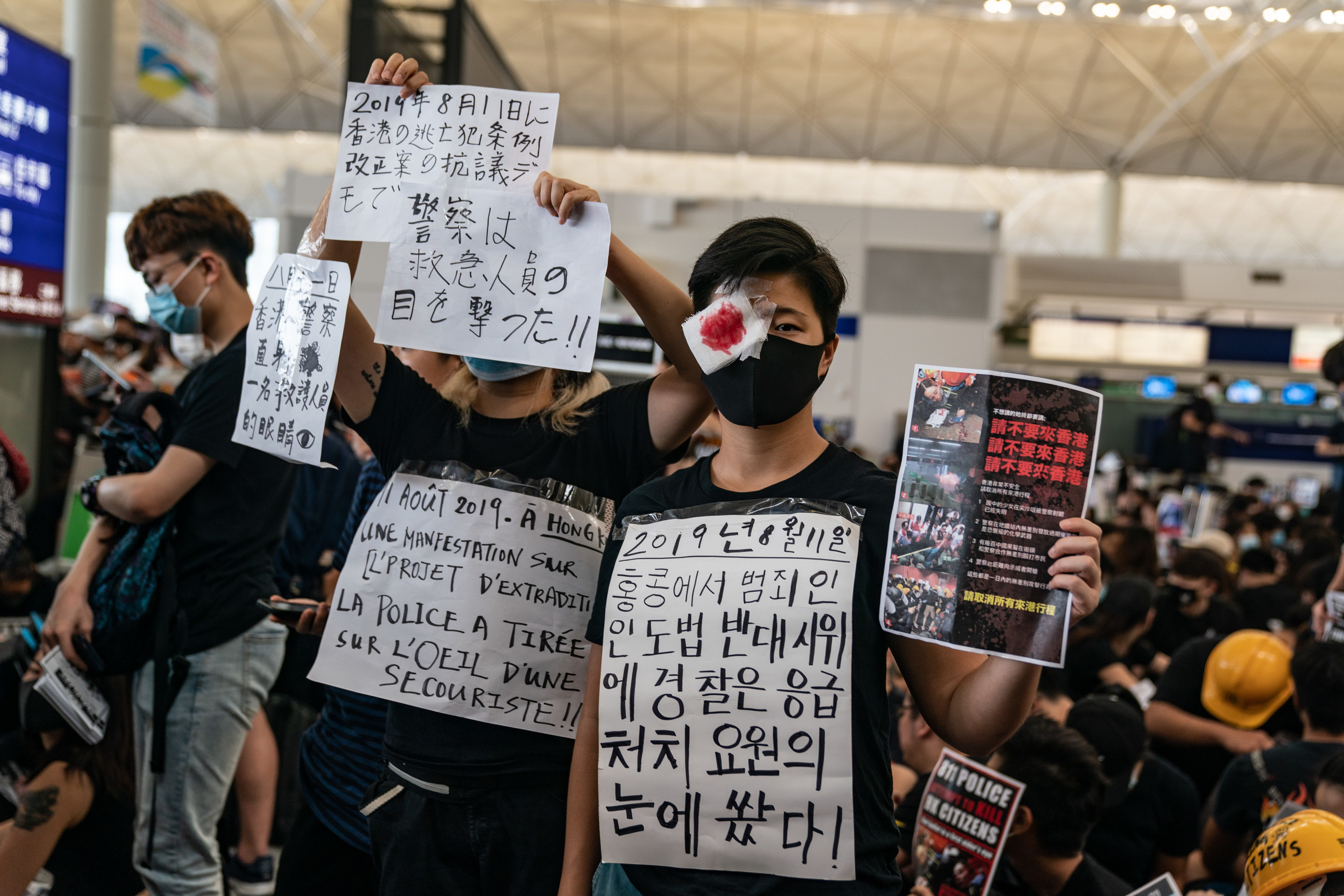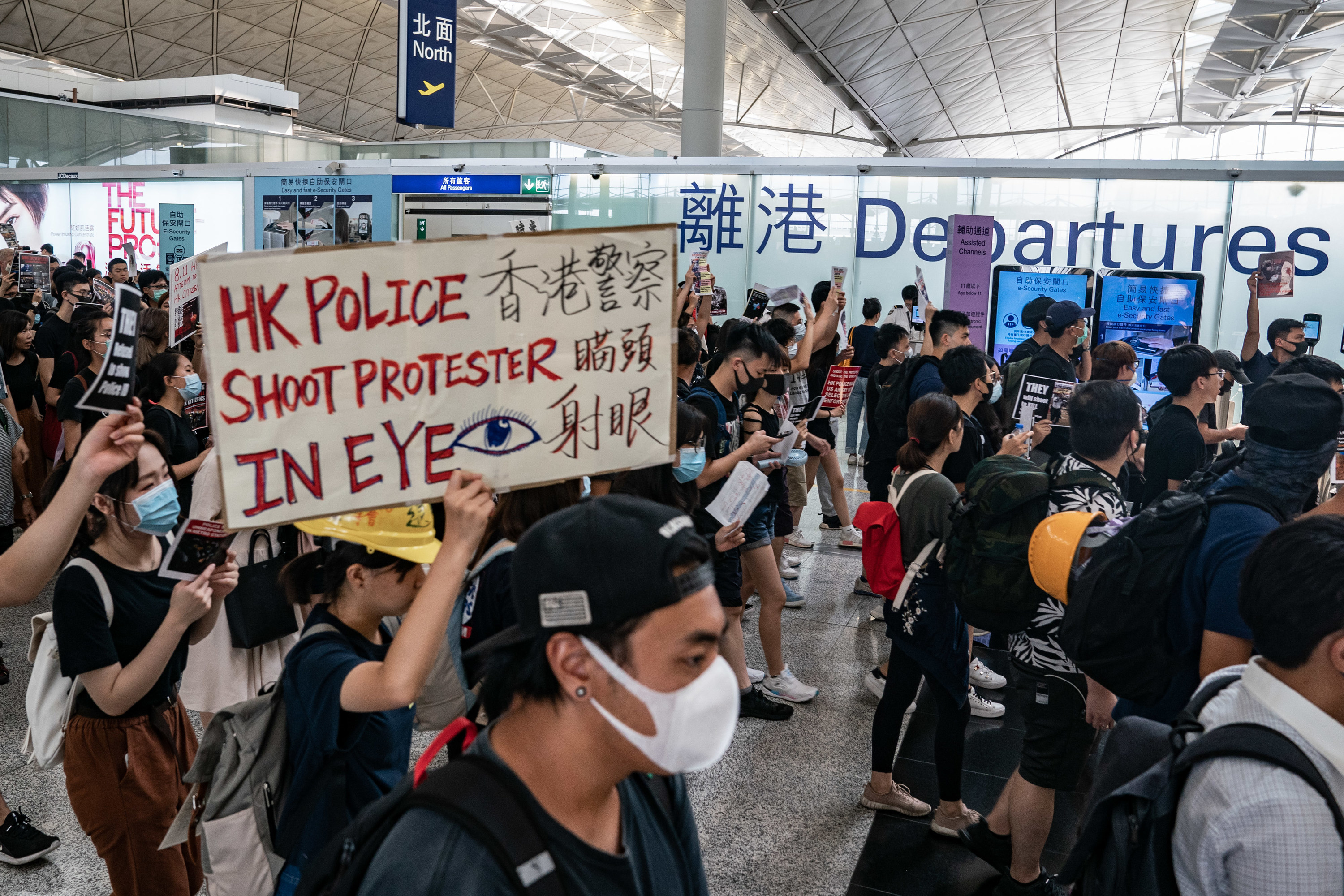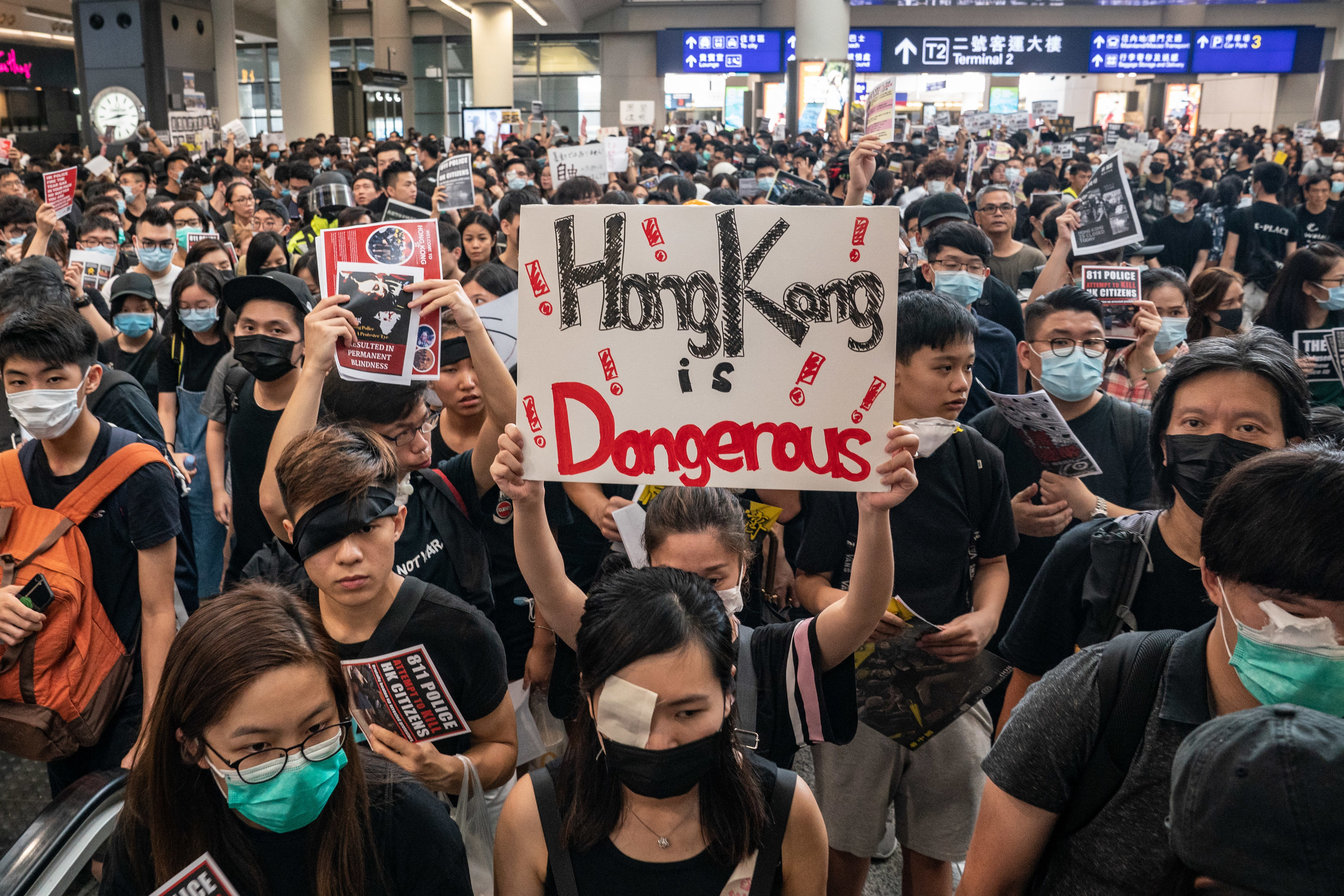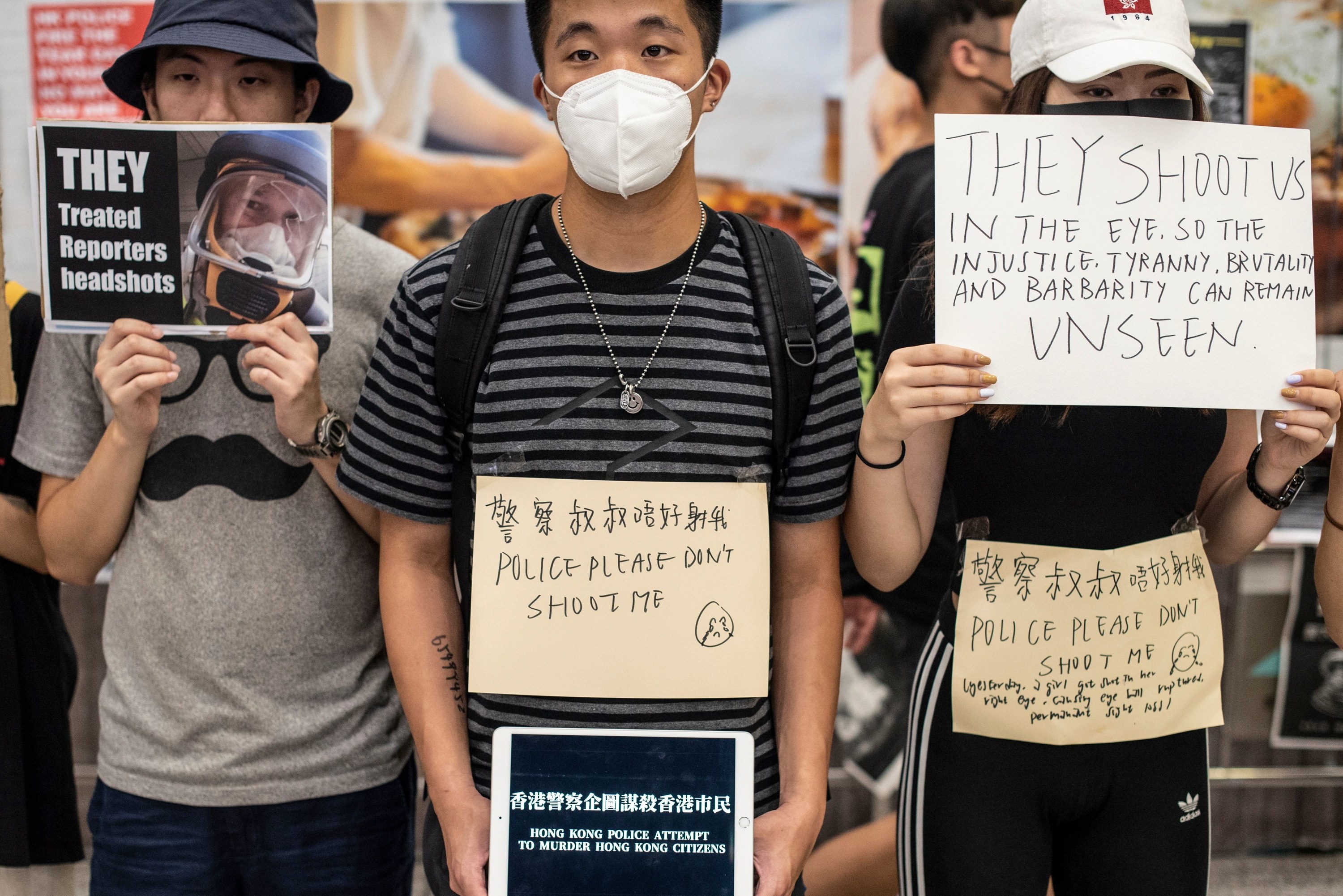 Hong Kong's international airport is one of the few places in the city where police have not tried to disperse protesters by deploying tear gas.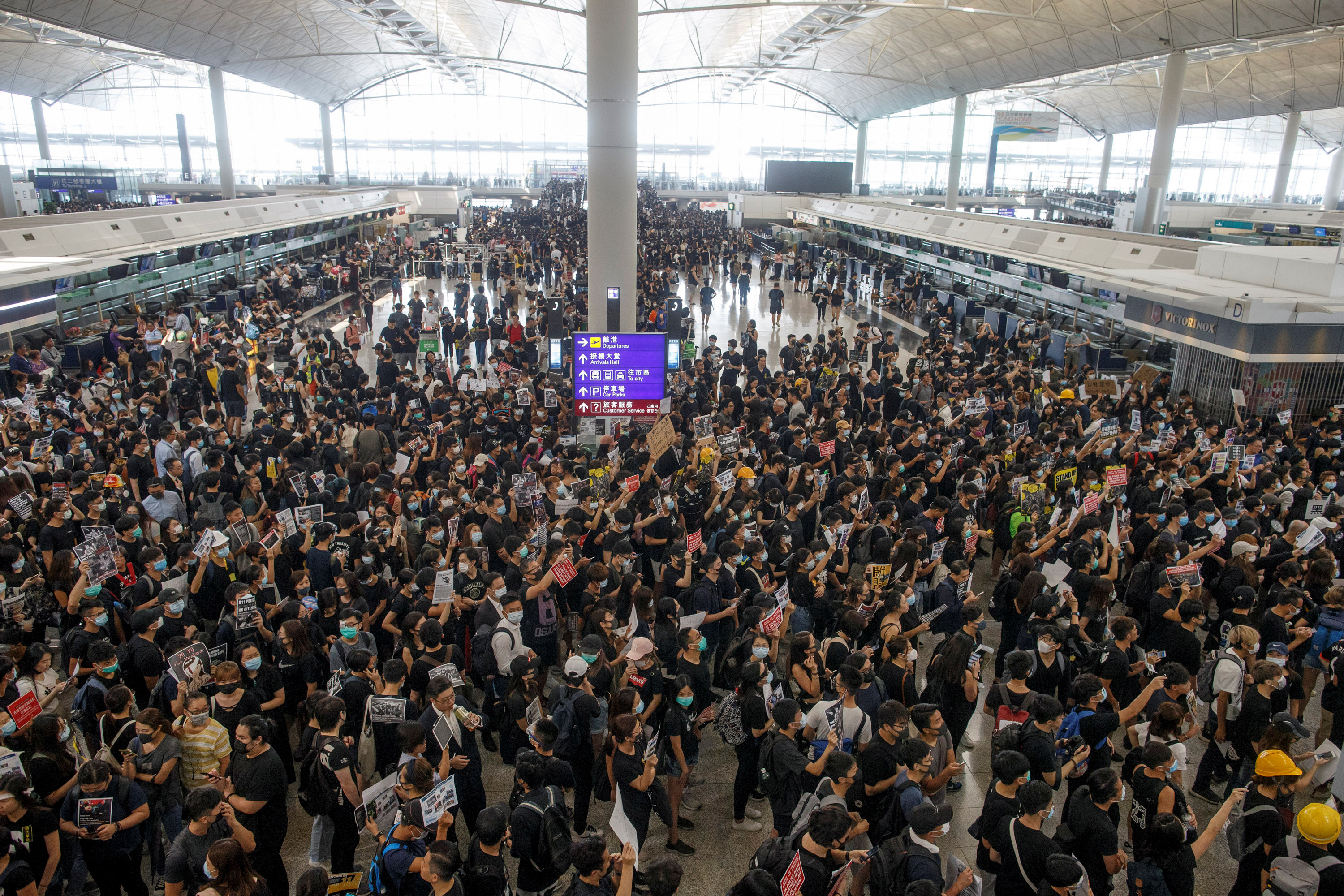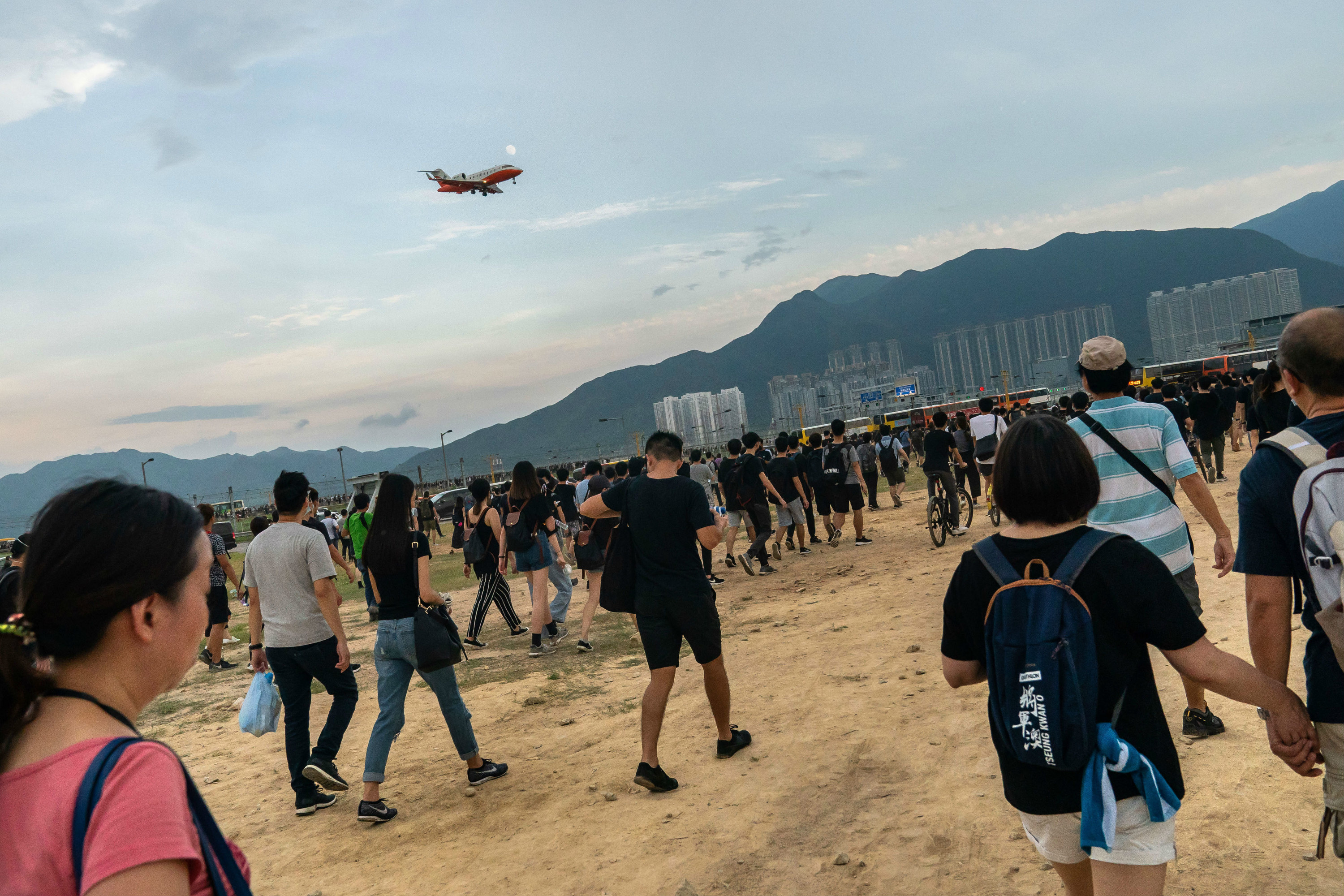 It was announced earlier today that all departures after 4 p.m. were canceled. Passengers have been asked to leave and airport employees told to go home. Flights are due to resume Tuesday.
By midnight local time however, protesters were still present at the terminal, albeit in reduced numbers.

Mass protests have taken place in Hong Kong for the last 10 weekends. They began in opposition to a proposed extradition law but have since morphed into a wider pro-democracy movement.
Rosalind Adams contributed reporting from Hong Kong International Airport.