Philippines President Rodrigo Duterte has sparked anger for kissing a woman on the lips after inviting her onstage with him.

During an event with the Filipino community in South Korea on Sunday, Duterte asked two women to join him onstage to present them with books critical of the Catholic church.
After kissing one woman on the cheek he gestured he wanted to kiss the second woman on the lips. She at first shook her head, but Duterte persisted and, according to the website Rappler, asked her if she was single before kissing and hugging her.
Gabriela, a national alliance of women's groups in the Philippines, denounced Duterte's actions as the "disgusting theatrics of a misogynist president who feels entitled to demean, humiliate or disrespect women according to his whim."

While the incident was greeted with cheers from sections of the crowd in Seoul, it was met with disgust online.
The woman Duterte kissed was identified as Bea Kim by the state-run Philippines News Agency, which quoted her as saying there was "no malice" in the kiss.

Risa Hontiveros, a senator representing the opposition in the Philippines, called it a "despicable display of sexism and grave abuse of authority. President Duterte acted like a feudal king who thinks that being the President is an entitlement to do anything that he pleases. Even if the act was consensual, it was the President, possessed of awesome, even intimidating power, who initiated it."
She added that "uneven power relations were clearly at play. And president Duterte took advantage of that severe power disparity."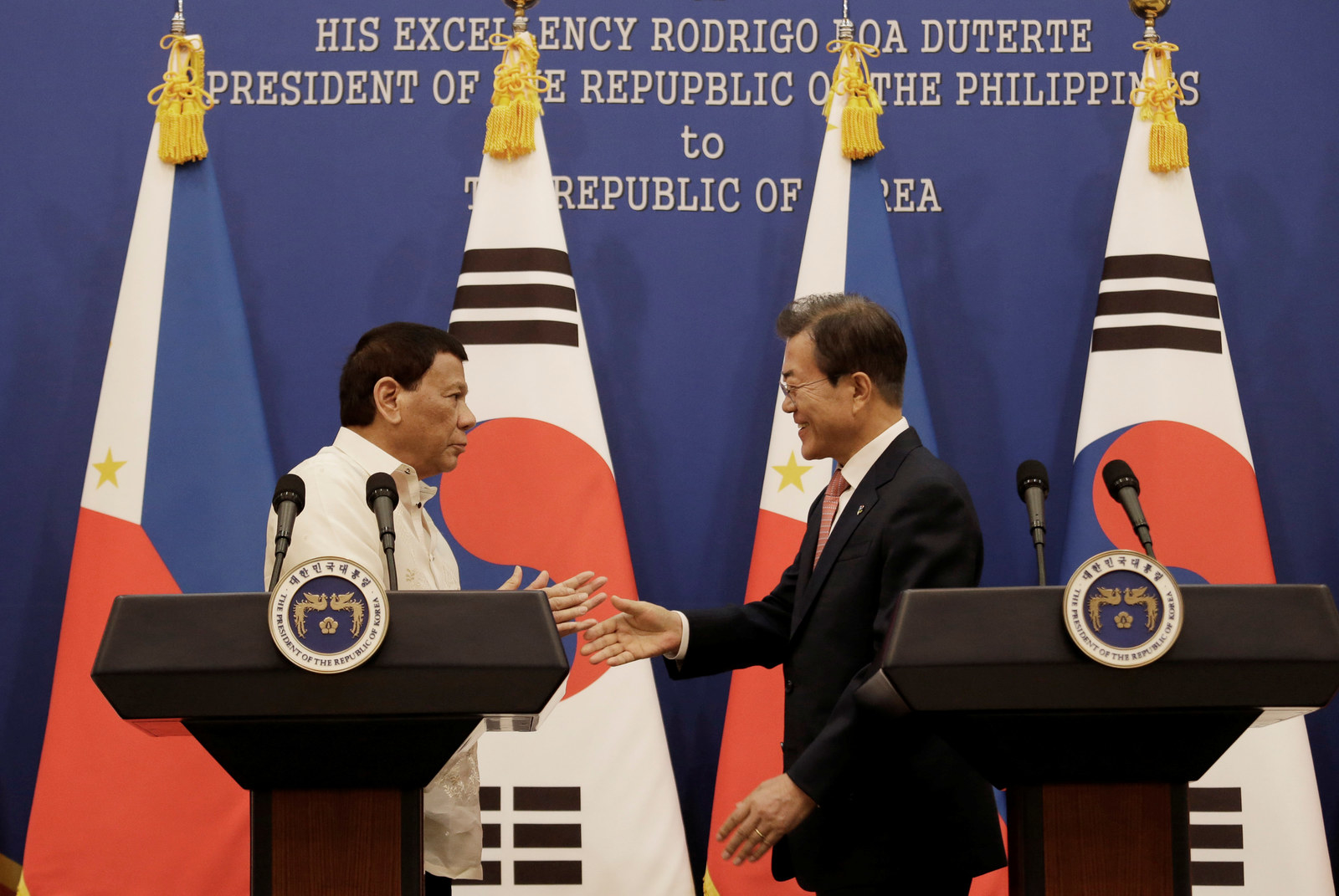 Duterte has a history of inflammatory behavior. Earlier this year he was criticised for telling soldiers to shoot female rebels in the vagina, while during the 2016 presidential campaign he called the 1989 rape and murder of an Australian missionary a "waste," and suggested he should have been "first" to sexually assault her.