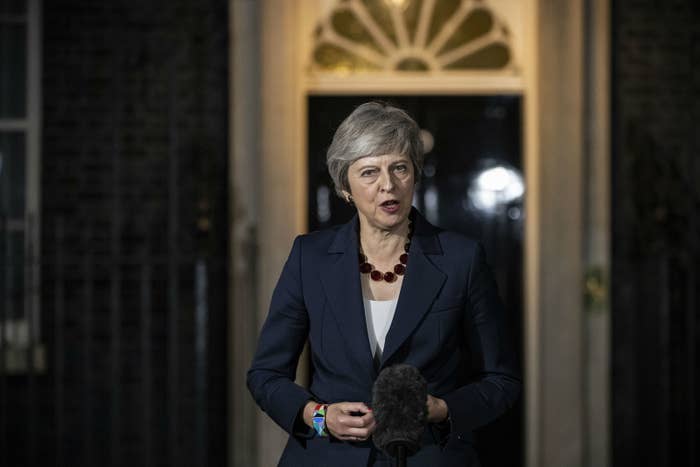 LONDON — Britain's government was plunged into fresh crisis Thursday after Prime Minister Theresa May lost two senior ministers over the deal she had struck to withdraw from the European Union.

In a five-hour cabinet meeting Wednesday, May tried to convince ministers to support the Brexit deal and emerged afterwards to tell reporters she had their backing. But by Thursday morning, she had lost her Brexit secretary, Dominic Raab, and her political future is now at stake.
Raab — the second Brexit secretary to quit under May — was followed by work and pensions secretary Esther McVey, as well as two more junior ministers, two ministerial aides, and a party vice chair, who also resigned on Thursday over the deal, with others expected to follow.
In response the pound fell more than 1% against the dollar and the euro.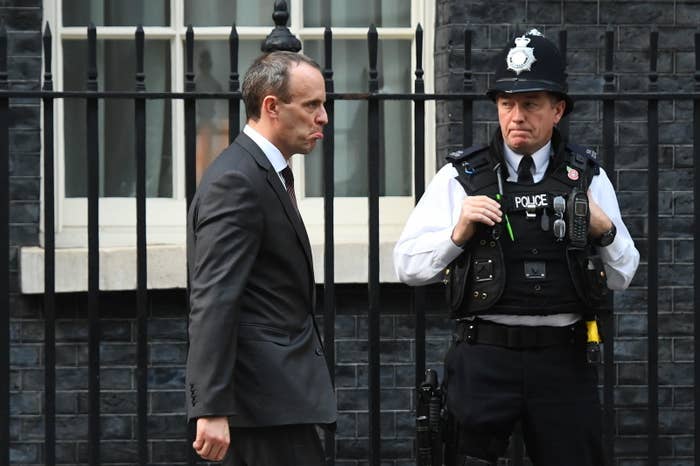 The ministers quit because they feel the exit deal that May reached after almost two years of protracted negotiations did not honor the result of the 2016 referendum, where Britain voted by 52% to 48% to leave the EU.

In his resignation letter, which he also tweeted, Raab said the deal gave the EU too much continued control over the UK, and threatened the possibility of Northern Ireland breaking away from the rest of the country.
"No democratic nation has ever signed up to be bound by such an extensive regime, imposed externally without any democratic control," he wrote.
After the resignations of Raab and McVey, May faced British lawmakers in the House of Commons, where she said the deal would let the UK take back control of its "money, laws, and borders."
But she came under heavy fire from both the opposition Labour benches and from her own Conservative party.
"People around the country will be feeling anxious this morning, about the industries they work in, the jobs they hold, about the stability of their communities and their country," Labour leader Jeremy Corbyn said. "The government must now withdraw this half-baked deal, which is clear does not have the backing of the cabinet, this parliament, or the country as a whole."

Conservative MP Jacob Rees-Mogg, the leader of a group of MPs demanding a hard Brexit — or a clean break from the EU — called for a vote of no confidence in May as leader of the Conservative party, and therefore prime minister.
"This is not Brexit," he told journalists outside Parliament. "This is a failure of government policy."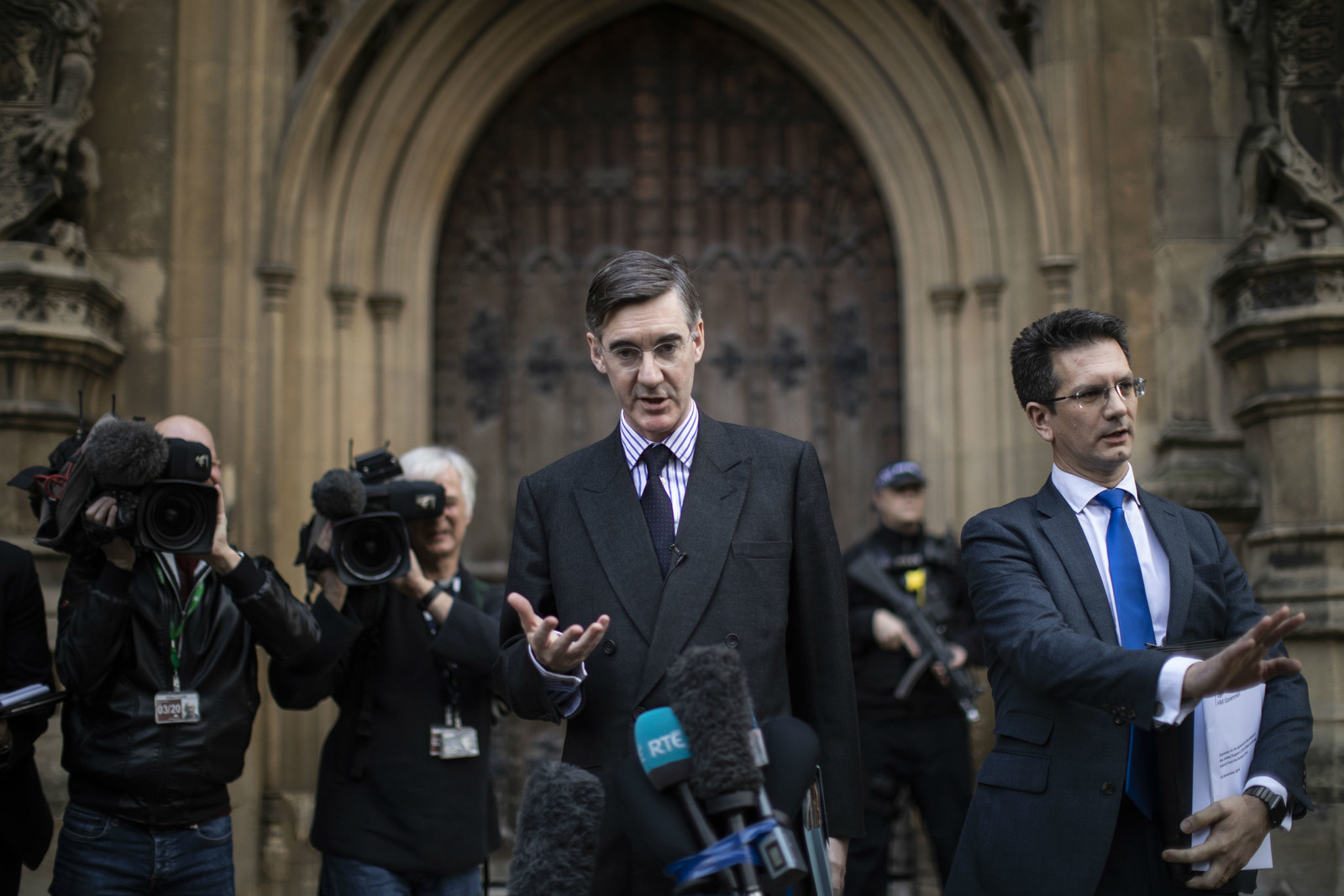 Under internal Conservative party rules, 15% of MPs — currently 48 — need to submit letters of no confidence in order for May to face a leadership challenge. If that threshold is passed, all 315 of the party's MPs would get a vote, with May needing a simple majority to survive, in which case she could not be challenged again for a year.

When May addressed reporters outside No. 10 Downing Street on Wednesday night after the marathon cabinet meeting ended, she presented her deal as the only way to avoid either crashing out of the EU with no deal at all, or the possibility of a second referendum being held.
A lot is now uncertain. MPs still technically have to vote on May's Brexit deal, although there are huge questions over whether it would pass, seeing as her own colleagues are openly speaking out against it. The prime minister could in days face a leadership challenge that, if she lost, could trigger a snap election, and a new government could have a fresh mandate concerning Brexit.
Despite mixed messages from Corbyn, Labour's official policy is that all options are on the table over Brexit, including a second referendum that pro-EU campaigners have dubbed a "people's vote" if the party cannot force a general election.
But as it currently stands, the UK is due to leave the European Union on March 29, 2019 — or in 134 days. And according to May's Brexit deal, the UK and EU have until the end of 2020 to agree on a trade deal.