There's a fascinating moment in the New Yorker's recent profile of Jonathan Ive. On the cusp of the Apple Watch announcement, he describes the odd sensation of the before-and-after moment, when everything changes:
He spoke of soon arriving at "this rarest of times—when we're done, and we get to talk about it." He added, "It's pretty strange. Where we're standing, right now, we haven't talked about it, and we can stand here in a couple of hours, and millions and millions of people will know." He went on, "You go from something that you feel very protective of, and you feel great ownership of, and suddenly it's not yours anymore, and it's everybody else's. And it's a very—I think the word 'traumatic' is probably overstated, but it's a really significant point in time." He smiled. "These are very poignant points in time. It's so digital. It's so binary."
This in-between moment is the moment we are all living in now. The Apple Watch was announced, but none of us (outside of Apple at least) has experienced it. Right now, we are all in Jony Ive's waiting room. This is something unique. Maybe even something to savor: the world as it is, not as it will be.
Although we know what the Apple Watch will look like, and what many of its core features are, thanks to the announcement last September, we don't know how well all the pieces will come together. Or how real people actually choose to use those pieces. We don't know if it's going to be useful.
Put another way: We don't know if it's going to change things.
Hell, we don't even know if people will want it — and really anyone pretending to know with certainty whether or not people will want to buy it is already wrong about at least one thing. That's because the only thing capable of selling the Apple Watch is...the Apple Watch. And all the preconceived notions about it in the world — good and bad — will melt away as it hits the street.
Consider the sea change in attitudes that took place between the time when Apple announced the iPhone, on Jan. 9, 2007 (at someone else's event, no less! Can you imagine that now? Apple letting another company control its product launch?), when many analysts, journalists, and existing manufacturers scoffed at this buttonless phone, versus where it was just over a year after its actual release, when it had sold six million of them. Or consider just last quarter when it sold 74.5 million of them — 74.5 million in the quarter!
And it wasn't just the iPhone. The iPod, too, was largely dismissed when it was announced. Slashdot, the vox populi of its day, famously sniffed, "No wireless. Less space than a nomad. Lame."
Remember the Nomad? Of course you don't.
These two devices, the iPod and iPhone, both derided by people who pretended to know better, would go on to become the iconic bookending products of the first decade of the 21st century.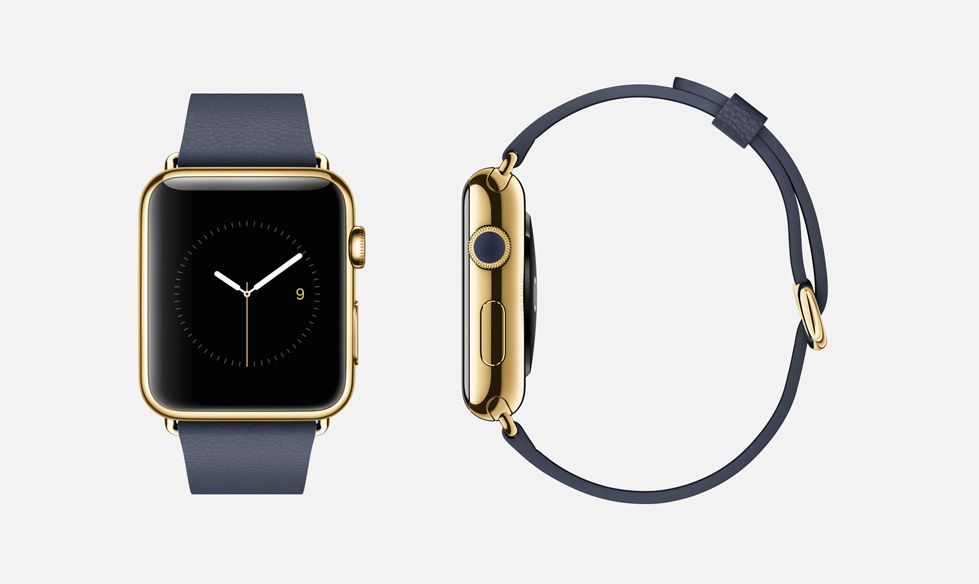 Yet the early ho-hums from the press and (to a smaller extent) public on those two devices is precisely what makes this such an interesting and dangerous launch for Apple.
Apple has never been in a similar position when it rolled out a major new product line. When the iPod came out, the company was not far past its deepest nadir of Amelio-ism. It had its committed adherents, but it was largely viewed by both the Valley and the press as a has-been whose best days were behind it—or at least a company only capable of putting out niche products that were beloved by creatives, but bad for business.
The iPod really changed the way people perceived Apple. It was, almost overnight, making something that everyone wanted. And yet, many people still wrote it off. It was a ~one-trick showdog.~ And then came the hum of the iPhone, the most transformative consumer product of our new century. It certainly transformed Apple's business from being something sort of like Dell into the most valuable company in the world. A church of products. Evangelized by experiences: the first time you scrolled through a thousand songs in a matter of seconds, or saw the New York Times rendered, perfectly, in the palm of a hand.
And so now people pay attention. They always pay attention when your market cap stretches into the many hundreds of billions.
And that's why the Watch release is sighting new land. What's out there? Gold, or a hostile Earth? It's Apple's first completely new product category as the company that isn't just changing the world, but running it.
(Here's the part where you may be thinking: But what about the iPad? That wasn't a new device as much as it was a redefinition of an existing one. When people mocked the iPad — or in some cases, celebrated it — they called it a big iPhone. And of course that's what it is! As time goes by, it's increasingly clear that the distinction between phone and tablet is meaningless. What is a big phone but a small tablet, and vice versa. How is your phablet, and all that.)
But, ah, the Apple Watch now. This is new. Never before has one of Apple's launches been imbued with such a sense of fatalism. It bears the weight of expectations of its previous hit products, and the mystery of how well the company can even make new products without its iconic founder.
The Apple Watch is coming. But then what? What will it do?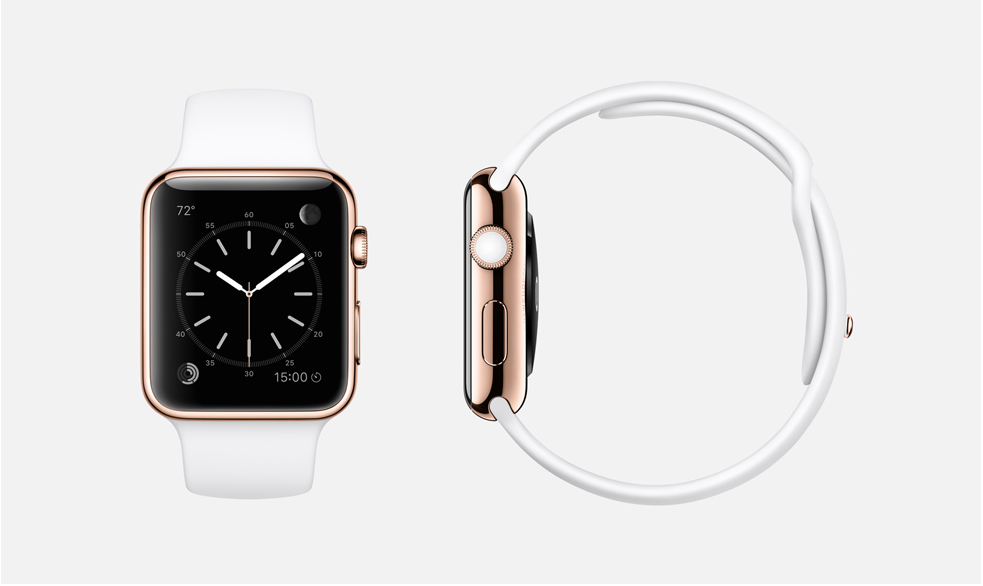 Soon, you are going to be wearing computers all over your body. And that situation will only work for you and for society, and will only be a good thing, if those computers and sensors and circuits relieve some of the load that smartphones have counterintuitively burdened us with. They must do more than move some of what a phone does to your wrist, or your eyes if they are to be of benefit. They have to do more than take the buzz of notifications out of your pocket only to put them…elsewhere.
If they don't, the computers we wear will be just as guilty as the ones we carry of pulling us away from the moment, of cluttering our thoughts and filling our brains with what other people are thinking, are seeing, are sharing; they have to do more than just say here's how many steps you took or beats per minute that your heart thumped in the past hour. Data, data, and more data, everywhere you look data. Sensors, sensors everywhere, and not a thought to think.
None of the major existing wearables have pulled this off. They have only added to the noise and data dins, sinking us deeper in the Streams. Input/output, input/output. Yes, Pebble had a big day on Kickstarter recently. Sure, the Moto 360 is quite nice, if you are into gadgets. Even Google Glass can have its charms. But as of yet none has truly justified its existence.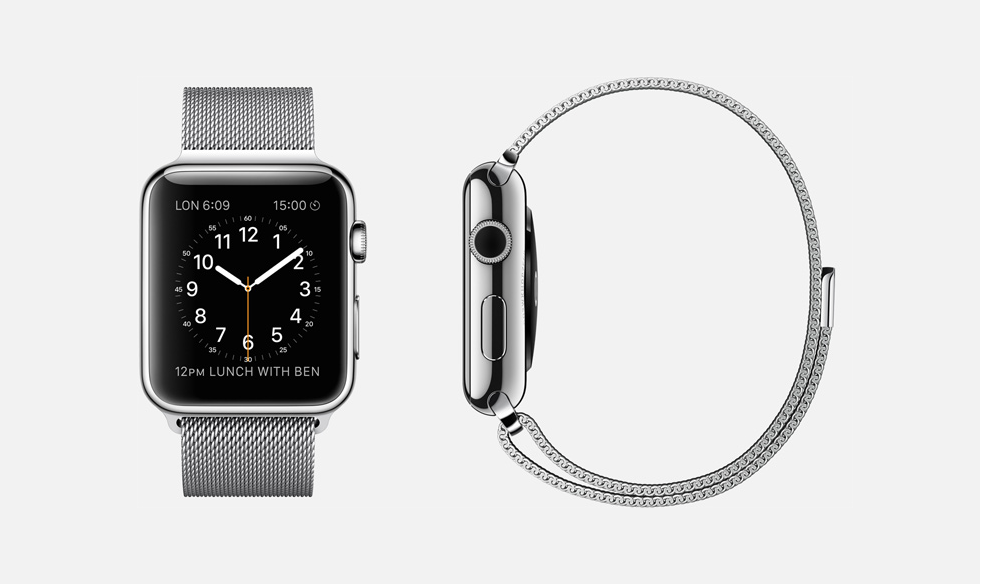 The wait for the Apple Watch is almost over. After years of rumors, and months of anticipation, Apple is about to usher its timepieces out into the wild.
Here is a guess: Apple is going to sell millions of these out of the gate. People will want them, because it is the next Big New Thing from the company that brings you the very best Big New Things. The It of the It. And of that, you can pretend to be certain.
And then maybe, like the iPad, it will go from something that seems transformative to something that fades into normalcy. A great product, if not one that upends society. (But boy, it's nice to have on a long flight.)
Or maybe: It is the next iPhone. Wrecking everything in its path. The utter end for Casio and Rolex alike; destroying long-established businesses and creating massive new ones. On the wrists of starlets and CEOs and ballplayers and the one at the end of your arm. Spawning ten hundred thousand think pieces and weaving its way into global culture until we are all a bit different for its presence, even if we never own one ourselves.
Or maybe: It is a flop. Millions of people buy one and hate it, or find it useless, or just can't find a real purpose for it. They put it in a drawer. They forget it. Apple keeps making it, but nobody makes much of it. People laugh about it, in that delightfully mean-spirited way people love to laugh at the fallen fortunes of the mighty. (See also: Zune.)
Here we are, waiting to see. We could be on the cusp of another major cultural change led, once again, by Apple.
Or, it could be the ruination of the greatest company in the world, a king tumbling from the throne and ceding territory to the barbarians that have long jostled the gates.
Or, it could just be a pretty nice watch.
The only thing that is for sure is that time is finally up.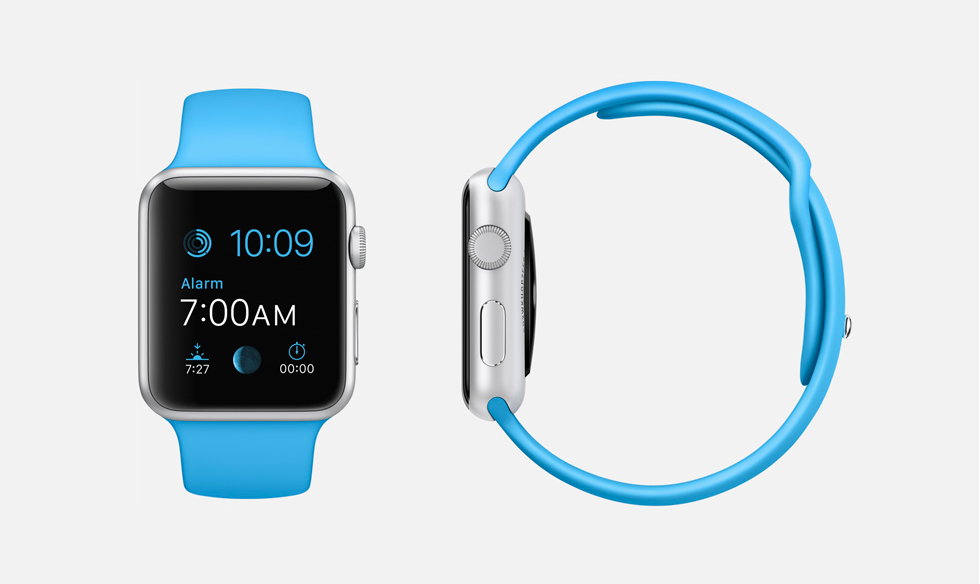 BuzzFeed News will have complete coverage of the March 9 Apple event starting at 9 a.m. Pacific time.