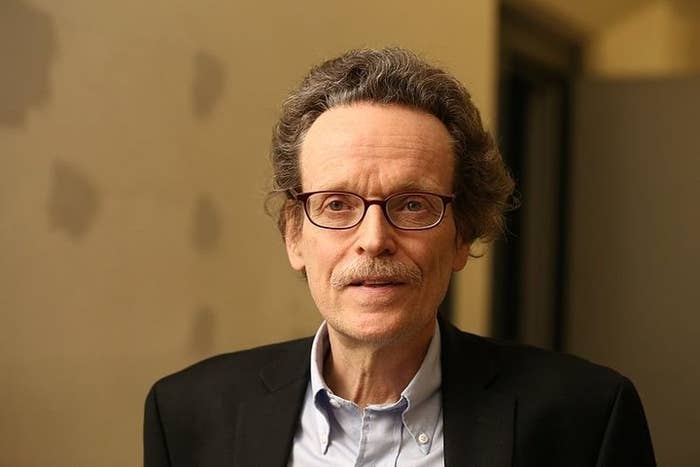 Thomas Pogge, a renowned philosophy professor at Yale University recently accused of sexual misconduct in 2010, told BuzzFeed News Wednesday that, in hindsight, "I would have done things differently."
Pogge's comment came in response to a BuzzFeed News question regarding if he agrees with any of the accusations against him and if he believes he did something wrong.

Pogge held his first class Wednesday since the allegations came to light. It began at 9 a.m. and went smoothly, without any major disruptions, which Pogge told BuzzFeed News he was expecting.
As first reported by BuzzFeed News in May, Pogge's former undergraduate thesis student, Fernanda Lopez Aguilar, along with two other women, filed a Title IX complaint with the Department of Education alleging Yale violated federal gender equity law by mishandling reports that Pogge sexually harassed students.

In the complaint, Lopez Aguilar alleges the university paid her $2,000 and made her sign a gag order after she reported that Pogge sexually harassed her, and then retaliated against her by firing her from a postgraduate fellowship.
The woman claims Pogge inappropriately flirted with her and suggested they share a room after he invited her to an academic research trip to Valparaíso, Chile. On one occasion, Aguilar reported that she felt Pogge slide behind her on her chair, press his erection against her, and grab her breast.
A panel at Yale found there was evidence Pogge acted unprofessionally and irresponsibly but determined there was "insufficient evidence to charge him with sexual harassment."
Pogge told BuzzFeed News on Wednesday that he did nothing wrong, but he's "willing to live and learn."
"Should I have invited her to come to Valparaiso?" he said. "I invited her. We were just two people in a rental car. You could say, 'Well, no, you can't do that, she's a former student of yours, this is a sexualized situation' ... If that was wrong, that was wrong. I took her there. I didn't make any moves or anything."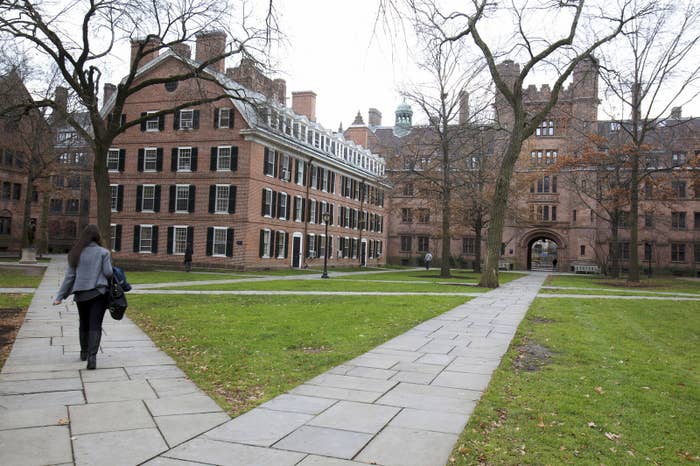 The professor said "everything I've worked for is opposed to" the allegations lodged against him.
"The assault is something that everyone agrees this is totally criminal, despicable," he said. "But nothing like this took place."

Pogge, who spent most of his class Wednesday lecturing about social justice, ethics, and morality, said he doesn't feel comfortable teaching at Yale, but sees no other choice.
"I am not comfortable with anything, not with my teaching, not with anything," he said. "It's a horrible situation to be in ... Where am I going to move? I am 63 years old."
A sophomore at Yale told BuzzFeed News she "went through a whole dilemma this summer" about taking Pogge's class, but needed the credit for her ethics, politics, and economics major.
"It's really hard, because you want to take an ethical stand and you don't want to disregard someone's experience, but is taking that stand worth jeopardizing your own academic career?" she said.
Following BuzzFeed News' investigation, more than 200 professors signed an open letter to "strongly condemn" Pogge.

"Pogge has engaged in behavior that violates the norms of appropriate professional conduct," the letter states. "Nothing is more important to our philosophical community than the trust he has betrayed."
Pogge condemned the letter on Wednesday, telling BuzzFeed News he has no respect for it.
"The punishment inflicted on me is social death, essentially," he said. "That's what they want. They want me to be totally erased. My stuff shouldn't be read anymore, so on and so forth. Everything I've worked for my entire life should be destroyed."

The Title IX complaint also includes evidence Pogge was disciplined for sexual harassment at Columbia University — where he taught before coming to Yale.

In a six-page post on a university blogging platform, Pogge denied Lopez Aguilar's complaints. "None of the alleged misconduct ever took place," Pogge wrote.