FBI Investigated Wu-Tang Clan In Connection To 2 Staten Island Murders
Newly released court documents suggest Wu-Tang Clan founding members RZA and Raekwon were investigated in connection to two 1999 murders.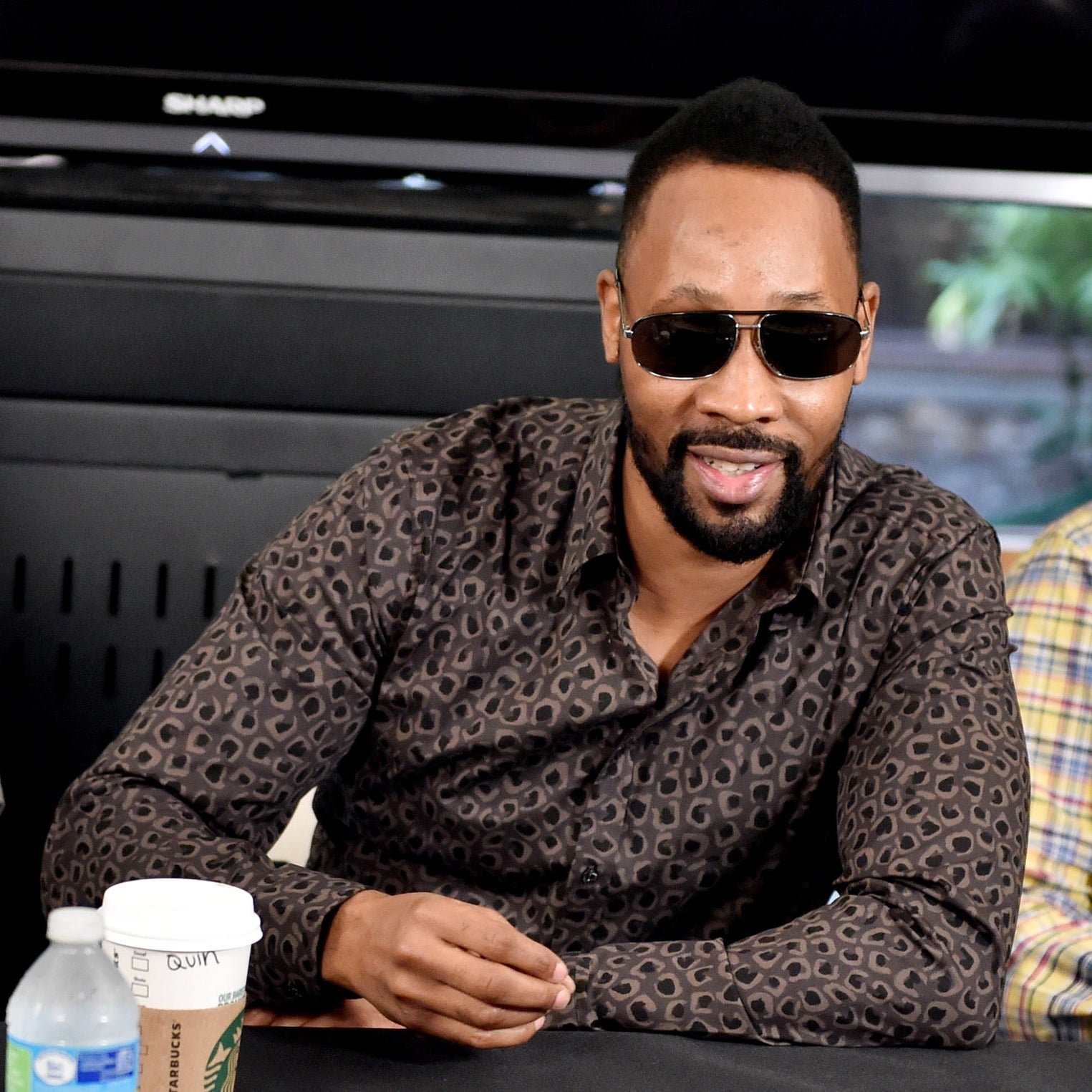 RZA (left) and Raekwon (right)
Newly released court documents revealed the FBI investigated two founding members of the New York rap group Wu-Tang Clan in connection to two 1999 murders on Staten Island. The victims were reportedly targeted for disputes they had with the group's founding members RZA and Raekwon.

The FBI probe came to light after Anthony and Harvey Christian were found guilty last year of running a drug ring on Staten Island and ordering the killing of Jerome "Boo Boo" Estella in 1999. As the brothers await sentencing, their lawyer, Michael Gold, is asking prosecutors for more details about the Wu-Tang connection to Estella's death, including FBI files that state Estella was killed "at the instruction of members of the Wu-Tang Clan, a rap group, as revenge for robberies."
The documents were first reported by the Staten Island Advance. Neither RZA, whose real name is Robert Fitzgerald Diggs, or Raekwon, whose real name is Corey Woods, were charged in the murders.
Assistant US Attorney Allon Lifshitz said in court documents filed last month that all the information Gold is asking for was handed over prior to the Christian brothers' trial. In the October filing, Lifshitz includes information from the FBI files to support his claim.
According to the documents, the man who shot Estella and later became a federal informant said Estella had robbed RZA's brother.
"[Informant Paul Ford] was talking about Boo Boo and said he had just come home and robbed RZA's brother and that they would likely come after him for that," the filing reads. "[Informant Brian] Humphreys believes [Ford] was referring to members of Wu-Tang."
In the filings, Ford states that he believes Estella was killed as a result of a dispute between RZA and Staten Island drug dealer Corey "Shank Bank" Brooker, who was also killed in June 1999.
The informants then claim, according to court records, that RZA put up $30,000 to have Brooker killed. He later died.
"Ford stated that he had previously heard that Shank Bank was killed by Phife. Ford believes that Phife collected money from RZA for executing the hit," the documents said. Phife's full name is not mentioned in the filings.
Brooker's case is still unsolved, according to the Staten Island Advance.