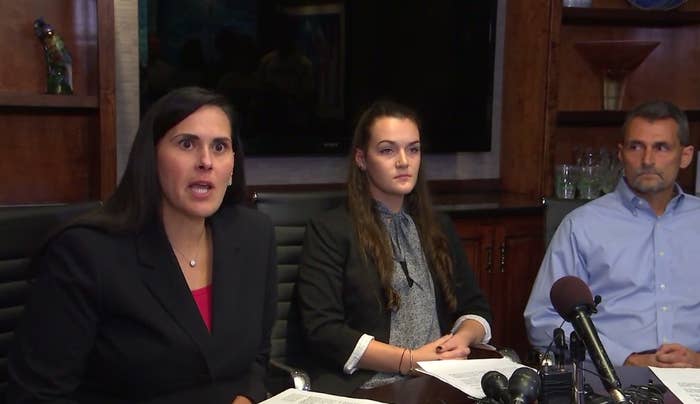 A University of North Carolina Chapel Hill sophomore came forward Tuesday alleging that a football player raped her on Valentine's Day this year.

Delaney Robinson, 19, held a news conference alongside her father, Stacey Robinson, and her attorney, Denise Branch, to share her story and what she says was the ineffective investigation by the University of North Carolina Department of Public Safety and school officials.

Robinson alleged that she was raped by Allen Artis, a UNC junior and football linebacker, at Ram Village apartments on campus on Feb.14.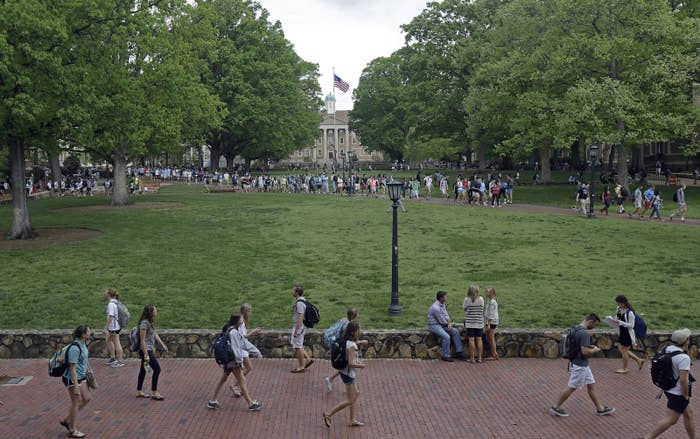 "For more than six months we have asked the University and the Orange County District Attorney's office to hold Delaney's rapist accountable for his actions," Branch said in a statement. "At every turn we have been met with discouragement and delay."

Robinson said she went to the hospital and reported the alleged rape to the Department of Public Safety, who, she said, quizzed her on what she was wearing and how much she drank.
Robinson admits to drinking that night, but said "that doesn't give anyone the right to violate me. I did not deserve to be raped."
The UNC sophomore said her "humiliation turned to anger" when she listened to recorded interviews between Artis and Department of Public Safety investigators.
"They provided reassurances to him when he became upset," Robinson said. "They even laughed with him when he told them how many girls' phone numbers he had managed to get on the same night he raped me. They told him, 'Don't sweat it. Just keep on living your life and playing football.'"
North Carolina head coach Larry Fedora said in a statement that they are aware of the charges against Allen Artis, but could not comment on either the allegation or the investigative process.
"We take these matters very seriously and are fully cooperating with the appropriate authorities," he added.

Since the alleged assault occurred on campus, the investigation falls under the campus police's jurisdiction. It is up to the university's Department of Public Safety to refer cases to local police, something Branch said has not happened.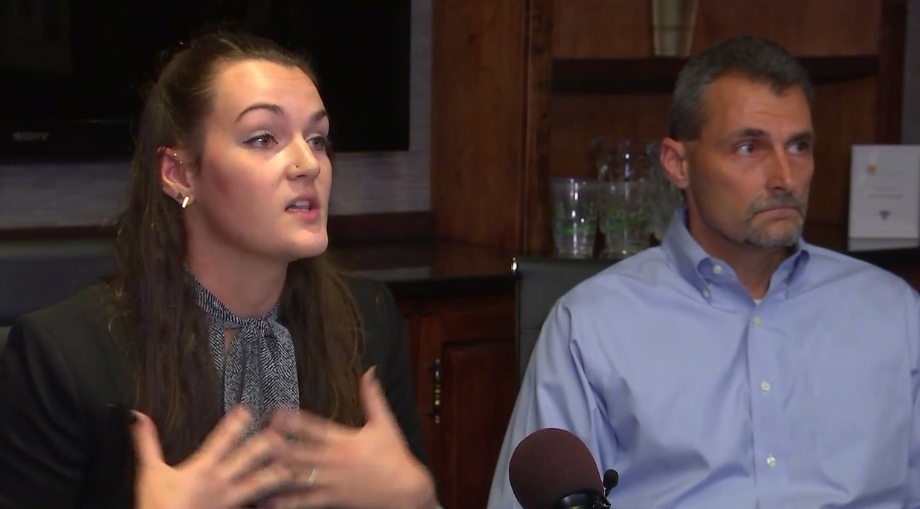 Branch, Robinson's lawyer, said UNC's Title IX office has not yet rendered a decision in the case, despite the investigation having ended three months ago and lasted longer than the 90 days recommended by the Department of Education.

She said the university is waiting for results of Robinson's rape kit to determine her blood alcohol content — something Branch says is a violation of the school's Title IX policy.
UNC issued a statement on its website Tuesday afternoon saying under federal privacy law, it is unable to respond to the specific allegations.
"While the University always tries to complete an investigation as quickly as possible, our priority is to ensure that the factual investigations are complete and conducted in a fair and thorough manner," the statement reads.
According to Branch, "Robinson requested self-sworn warrants for misdemeanor assault on a female and misdemeanor sexual battery as a result of the Orange County District Attorney's refusal to prosecute the case despite sufficient physical evidence."

The warrants were issued for Artis, Branch said, and they are pending.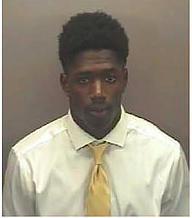 Branch said misdemeanor assault on a female is a class 1 misdemeanor punishable by up to 180 days in jail.
Artis turned himself in Wednesday, the Orange County Sheriff's Office said in a press release, and was released by the magistrate on a $5000 unsecured bond. He is expected to appear in court on Thursday.
Per the athletic department's policy to students charged with a misdemeanor, Artis was suspended indefinitely from the team. He can only be reinstated after approval from the head coach, the director of athletics, and university officials.
Artis has not been disciplined by the university, Robinson said, adding seeing him on campus daily is a major distraction from her school work.
"I did everything a rape victim is supposed to do," Robinson said in a statement. "I reported it. I allowed the rape kit to be taken. I gave a statement. I cooperated with law enforcement and the Title IX office. But six months later the University has done nothing."