A 55-year-old woman died after being struck by a windblown beach umbrella in Virginia Beach.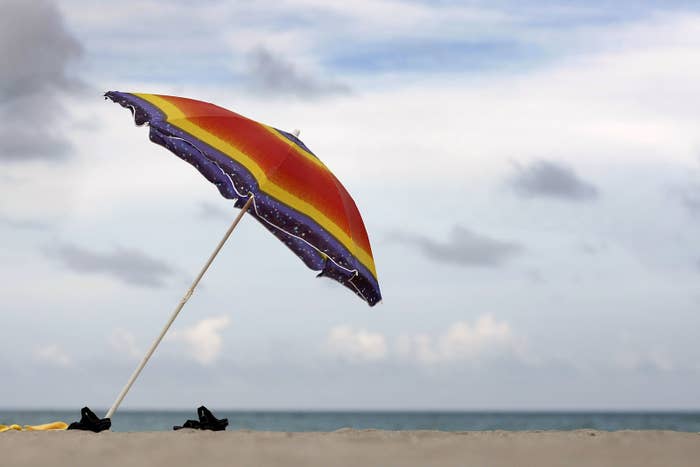 Police officials on Thursday identified the woman as Lottie Michelle Belk of Chester.
According to local media reports the woman was stabbed in the chest by the beach umbrella — which had been anchored in the sand — that was blown away by a strong gust of wind.
"I saw the umbrella go up in the air, and it hit the woman and knocked her to the side," an eyewitness told WTKR.
Wind gusts at the time were between 20 and 25 mph, according to NBC12.
Belk was transported to a local hospital but died soon after.
The Virginia Beach police department is still investigating the incident.