Whistleblower's Lawsuit Says Penn State Knew About Fraternity's Secret Facebook Page
James Vivenzio sued Penn State Monday for negligence, saying he told university officials about the private Facebook pages depicting hazings and alleged sexual assault eight months before he went to the police.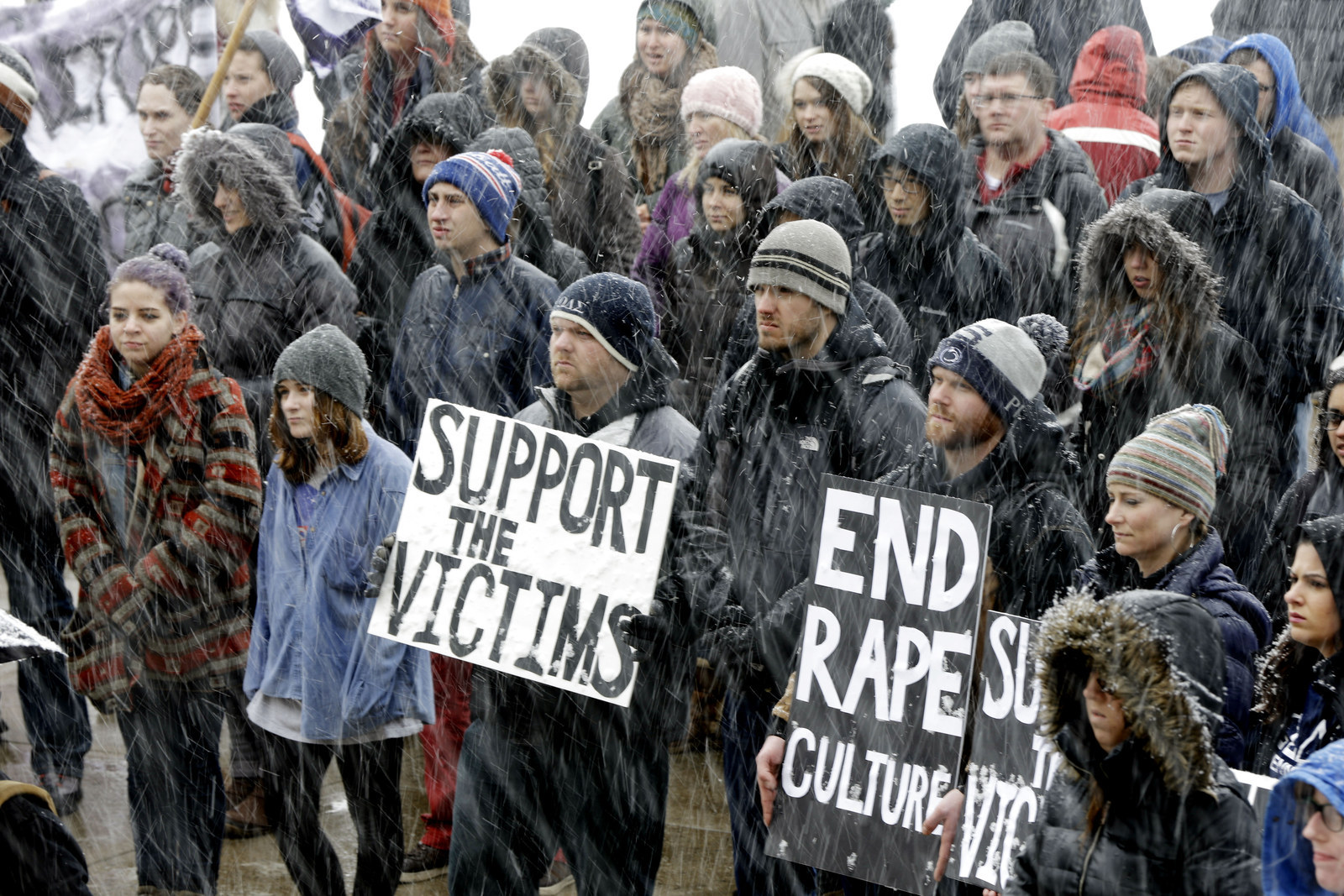 The whistleblower who alerted State College police about a Penn State fraternity's private Facebook pages depicting alleged sexual assaults and pledge hazings filed a lawsuit Monday morning against the university, saying he told school officials about the site eight months before he went to police.
The school, though, took no action, James Vivenzio said in the suit, filed in the Philadelphia Court of Common Pleas. The lawsuit also named the national fraternity of Kappa Delta Rho, Penn State's chapter of the fraternity, the Interfraternity Council and Panhellenic Association.
Vivenzio made his first public statements in a news conference Monday with his lawyer Aaron Freiwald. He said the university knew about the hazing since April 2014 when he met with Danny Shaha, a senior investigator from Penn State's Office of Student Conduct. Vivenzio said the university "dragged its feet" after he reported the misconduct.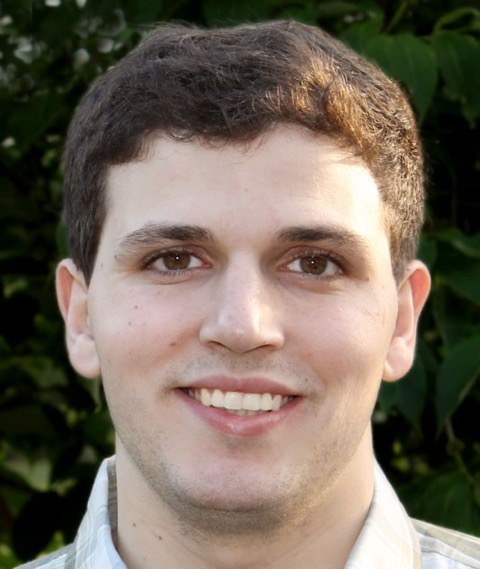 During the meeting with Shaha, Vivenzio said he shared screenshots of text messages and the Facebook pages "that was clear evidence of the unlawful and dangerous hazing activities at KDR and acts of sexual harassment and abuse at the fraternity," according to the lawsuit. Vivenzio also said he told Shaha that he could provide proof concerning a sexual assault that occurred at the fraternity's house at Penn State.
The investigator told Vivenzio the university would investigate his claims, but the lawsuit claims Penn State "did absolutely nothing."
"In fact, Penn State recklessly and unconscionably sat on the information whistleblower Vivenzio had first brought the Penn State's attention, causing further harm to Mr. Vivenzio and to untold numbers of students whose injuries and damages from hazing and sexual misconduct could have been prevented had Penn State acted quickly, responsibly and decisively," the lawsuit reads.
To this day, no one from Penn State has met with Vivenzio to further discuss the information he provided to the investigator in 2014, according to the lawsuit.
Penn State disputes the allegations in Vivenzio's complaint, saying officials did not become aware of the private Facebook pages until February 2015.
"Student affairs staff members at Penn State were approached by Mr. Vivenzio and his family in April 2014," the statement reads. "Our staff offered him extraordinary assistance on numerous occasions, and went to great lengths to do so over the course of nearly nine months -- even sending the director of the Office of Student Conduct to their home to interview them. Neither he nor his family were willing to file a complaint, provide documentation, speak with State College Police or participate in pursuing the formal disciplinary process available to them, despite repeated encouragement from University staff. Mr. Vivenzio also did not inform Penn State staff members of a private Facebook group. University officials became aware of its existence when informed by State College Police in February 2015."
Eight months later, in January 2015, Vivenzio alerted State College police to two private Facebook pages used by KDR members to post photos of unconscious women, passed out from drinking, some of whom were being sexually assaulted.
Members of the fraternity also posted pictures of drug sales and hazing on the pages, which had about 144 members, including current students and alumni.
In a statement to BuzzFeed News, Vivenzio attorney, Aaron Freiwald, said Penn State's response to the lawsuit was "dismissive and demeaning," and that the college was attempting to "conceal and blur the truth."
"We look forward to presenting all of the evidence in this case to a jury," Freiwald said.
Last month, Penn State suspended Kappa Delta Rho for three years after an investigation found "a persistent series of deeply troubling activities."
The national office of Kappa Delta Rho expelled 38 Penn State members on Monday, said Joseph Rosenberg, executive director of the national office of KDR.
"This Facebook site was also used to facilitate hazing by enabling instant communication with pledges and also to humiliate, harass, and beckon pledges on a 24/7 basis," the lawsuit reads.
During the press conference, Freiwald said KDR operated much like a gang and detailed the hazing Vivenzio and other pledges experienced, including physical assault, cigarette burns, and "mentally-abusive" late-night lineups where pledges were force-fed buckets of liquor mixed with urine, vomit, and hot sauce.
"During rush, KDR talked about botherhood and honor, which is referred to in its motto over the front door," Vivenzio said. "I learned the hard way, in a very painful way, that the fraternity house was a lot of things – but honorable was not one of them."
Vivenzio failed out of his freshman year, entered a rehabilitation and therapy program for alcohol abuse, and was hospitalized for post traumatic stress disorder, according to the lawsuit. He is currently living with his family in Virginia.
"I never intended to become a whistleblower," he said. "But when I saw what was going on, and the abuse that myself and others were repeatedly experiencing, and that the university was totally ignoring my documented allegations … they left me no choice but to go to the police before more people got hurt."
Read the full lawsuit:
Download PDF