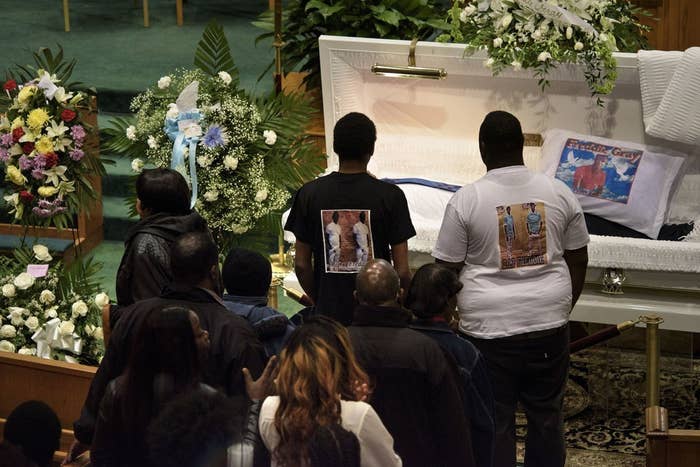 Freddie Gray will be laid to rest Monday, more than two weeks after he suffered a spinal injury stemming from his arrest by the Baltimore police department. Gray died on April 19.
Relatives of others who died by police across the country are attending the funeral. Families United for Justice, which include relatives of Eric Garner, Amadou Diallo, and Alberta Spruill, are at Gray's funeral.
President Obama has sent Broderick Johnson, the chairman of the My Brother's Keeper Task Force and a Baltimore native, to represent the administration, according to Fox News.
Gray was laid in a white casket and dressed in a white shirt, black pants, white sneakers, and a white Los Angeles Dodgers baseball cap. A pillow with the words, "Peace, Ya'll" was placed inside the coffin.
Crowds began filling Baltimore's New Shiloh Baptist Church two hours ahead of the 11 a.m. service.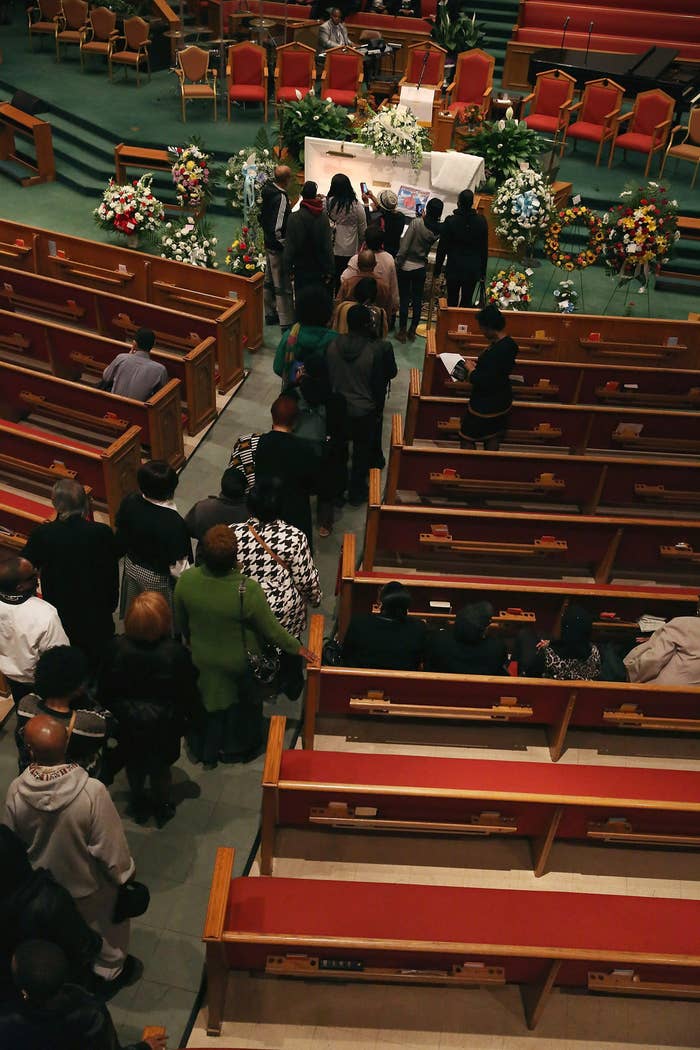 The phrase "Black Lives Matter" was projected on to the wall of the church.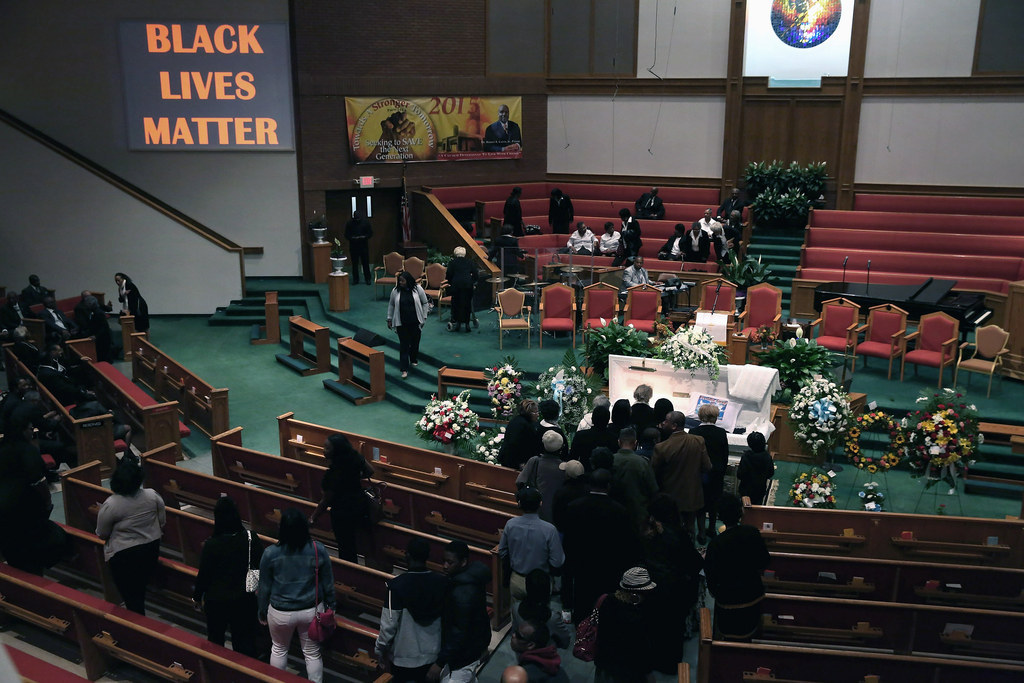 The funeral program includes photos of Gray as a child.
Reverend Al Sharpton issued a statement on Monday announcing he will be visiting Baltimore this week.
I have been asked by many in the Baltimore area since day one to get involved in the justice for Freddie Gray movement. Though I have discussed it on my daily radio and TV shows and been in touch with our NAN Baltimore chapter, I resisted personal involvement until we saw what the promised May 1 investigation report would bring.

I am saddened and disappointed that there now may not be a report released on May 1. It is concerning to me that a deadline that the police themselves had set and announced they have now conveniently changed. Therefore, I will come to Baltimore this week at the invitation or Rev. Westley West, who has led vigils daily there, along with local clergy, and morning radio show host Larry Young who has headed our Baltimore chapter of NAN for the last decade.

It is my intention to come and have a meeting with grassroots activists and faith leaders to schedule a two-day march in May from Baltimore to Washington. The march will bring the case of Freddie Gray, Eric Garner, Walter Scott, Eric Harris to the new Attorney General, Loretta Lynch. Ms. Lynch, in her new role that we all supported, must look and intervene in these cases. Justice delayed is justice denied."
Gray's funeral comes a day after violent protests erupted on the streets of Baltimore. Baltimore police arrested 35 people on Sunday. Protesters broke windows and threw flaming garbage.