Virginia Governor Orders Retraining Of Alcohol Beverage Control Agents
The order requires ABC special agents to be trained on use of force, cultural diversity, effective interaction with youth, and community policing.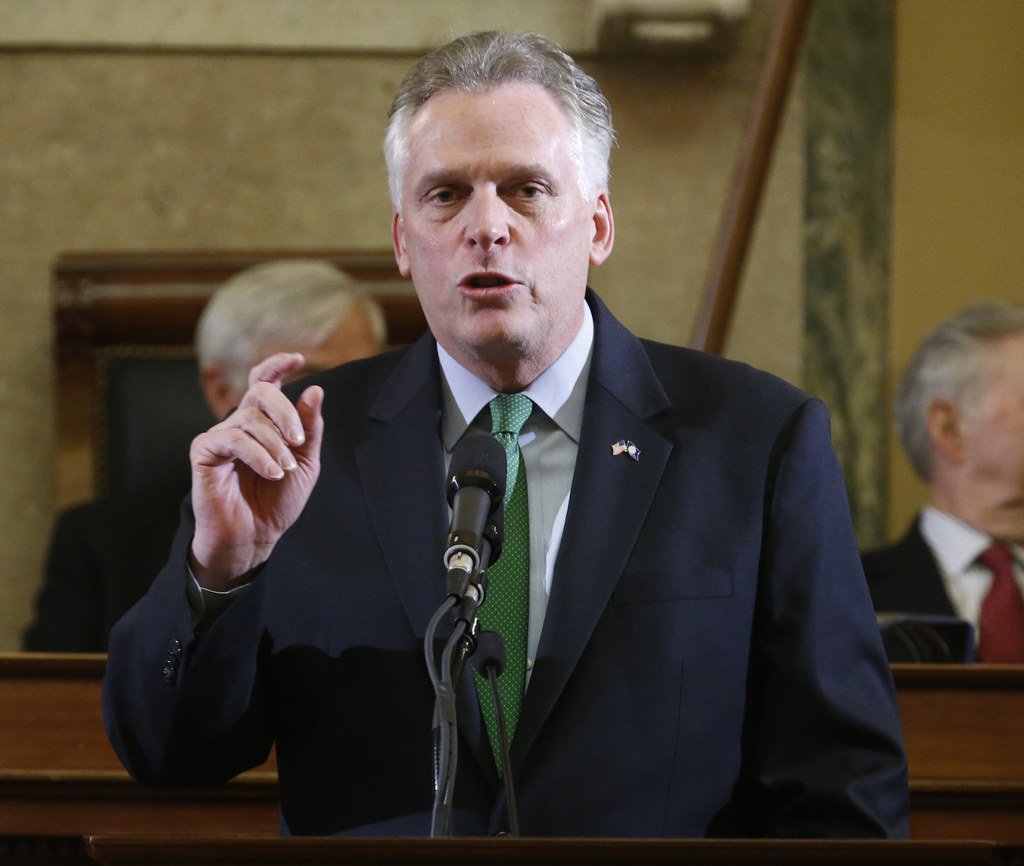 Governor of Virginia Terry McAuliffe signed an executive order that mandates, among other steps, all agents of the Virginia Department Alcoholic Beverage Control undergo immediate re-training.
The training will focus on use of force, cultural diversity, effective interaction with youth and young adults, and community policing. Agents must complete the training by September 1, according to a news release.
The order comes a week after a University of Virginia student, Martese Johnson, was bloodied during an arrest by ABC agents outside a bar. Days after the arrest, Virginia lawmakers and activists demanded ABC's role be reexamined.
Johnson's lawyer, Daniel Watkins, released this statement to BuzzFeed News:
"The measures the Governor has taken in the executive order today illustrate that we all share a common belief: it is important for all law enforcement agencies to act within the bounds of the law. Increased training, transparency, and accountability are good for law enforcement as well as the communities they serve. We will continue taking part in the legal process and cooperating with the Governor's investigation to ensure that justice is served."
Last week McAuliffe called for an independent investigation by state police and the Charlottesville prosecutor requested a criminal investigation into the Johnson's arrest.
"I'm happy to see the Governor and the State handle this situation as seriously and swiftly as they have," Joy Omenyi, president of the UVA Black Student Alliance (for which Johnson serves on the executive), told BuzzFeed News.
"However, in consideration of the excessive force inflicted upon the individuals these ABC agents are supposed to protect, I hope there will be serious and deliberate consideration of revoking the criminal law enforcement powers of ABC all together, and translate those powers to local police instead."
In the executive order, the Governor also called for better oversight by requiring ABC Bureau of Law Enforcement to report to the Chief Operating Officer of the ABC, who is responsible for the day-to-day functions of the agency.
The Secretary of Public Safety and Homeland Security was also ordered to convene an expert review panel to review ABC's mission, structure, policies, and training and make recommendations. A report of the review is due back to McAuliffe by November 1, 2015.
The order also dictates that the agency must enter into agreements with local police agencies serving neighborhoods with state universities to improve communication and define enforcement expectations.