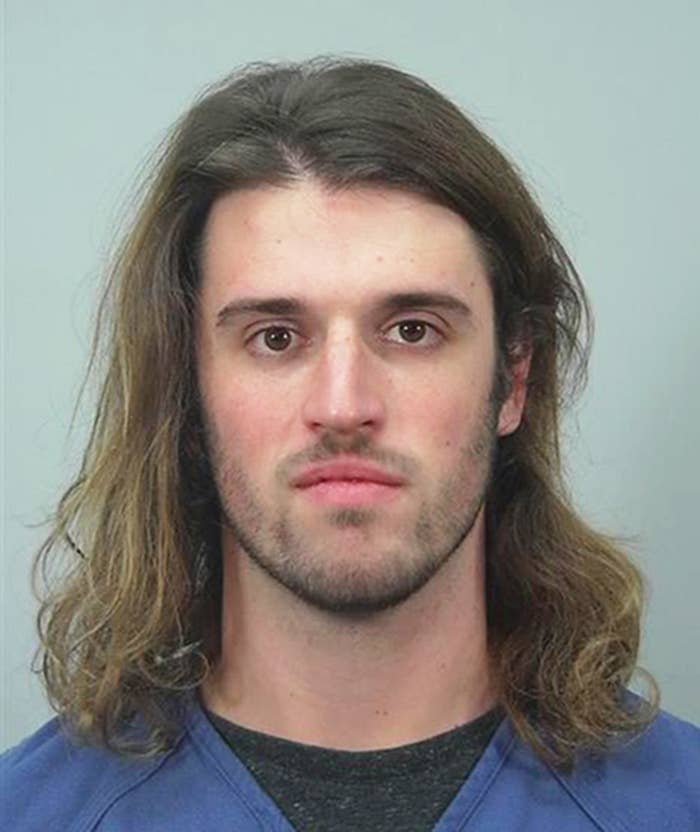 A University of Wisconsin-Madison student — whose arrest for sexual assault prompted more women to come forward and accuse him of related crimes — was charged with 15 counts related to the sexual assault of five women on Thursday.

Alec Cook was arrested last week for allegedly raping a woman in his Madison apartment earlier this month. News of his arrest led to more women reporting being sexually assaulted by him and "dozens of females ... wanting to speak about unknown acts related to Cook," according to a Madison Police Department search warrant.
Cook appeared in court Thursday to face additional charges since nine criminal charges were filed against him following his arrest last week.
The first woman said she and Cook studied at the library together until about 11:30 p.m. on Oct. 12. She told Cook she didn't want to "move too fast" or have casual sex, and he replied, "we won't do anything you aren't comfortable with," according to a criminal complaint. But when they went to his apartment, he began forcefully kissing and digitally penetrating her, the woman told police, despite her demanding he stop. He took off his clothed and raped her for two hours, the complaint said, at one point choking and slapping her until she nearly passed out.
She told officers she started "accepting [my] fate" because "I realized he was bigger and stronger" and was afraid of what would happen if she fought back.
Cook told police the sex was consensual and denied she ever told him no or pushed him away — he admitted he pulled her hair. Cook didn't remember if he put his hands on her neck, because "sometimes I get lost in the heat of the moment."
Madison police collected a black leather book "with female names believed to be other victims" from Cook's apartment last week while executing a search warrant, according to records reviewed by BuzzFeed News.
"The pages individually documented a different female in a very systematic way," a police detective wrote. "Each entry showed how Cook met the female, and what he liked about them. Further the entries went on to document what he wanted to do with the females. Disturbingly enough there were statements of 'kill' and statements of 'sexual' desires."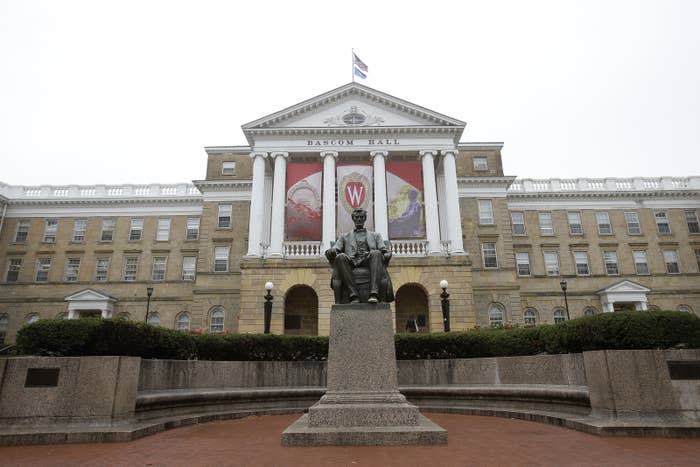 After his initial arrest, another woman came forward and told investigators she was also sexually assaulted by Cook in his apartment in February.

"I saw the news story and was empowered by another girl being able to tell what happened to her, that I thought I could now finally tell," she told police, according to an incident report.

A third victim later came forward saying Cook sexually assaulted her, again in his apartment, in 2015.

On Monday, the University of Wisconsin-Madison Police Department referred 15 counts of fourth-degree sexual assault to the Dane County district attorney, stemming from a fourth woman's report that Cook touched her inappropriately on 15 different occasions in class during the 2016 spring semester.
UWPD also said that additional victims have since reported they were sexually assaulted by Cook. Those investigations are ongoing.
The university issued a statement on Oct. 21 announcing that he was under "emergency suspension" based "on the severity of the allegations and the potential impact on the campus community."

Cook's lawyers released a statement Wednesday saying their client, who has no criminal history, is a victim of "modern-day character assassination."
"But blind acceptance of mere accusations – without hearing testimony or seeing physical evidence – leads to the stigmatization of innocent people," the statement reads. "The entire nation saw this happen in the Duke Lacrosse case and in the fabricated rape story from UVA that was reported by The Rolling Stone."
Cook's lawyers maintained his innocence in a press conference after Thursday's court hearing.
"Everything you have seen in the media about [Alec Cook] is wrong" defense attorney Christopher Van Wagner, said according to reporters at the presser.

Cook has been painted as the face of evil across the University of Wisconsin-Madison and the nation, his lawyer said, "and that's wrong."

His other lawyer, Jessa Nicholson, maintains that everything outlined in the criminal complaint is consistent with consensual sex, including that one woman faked an orgasm to end a sexual encounter. Nicholson said an orgasm is consistent with consensual activity.