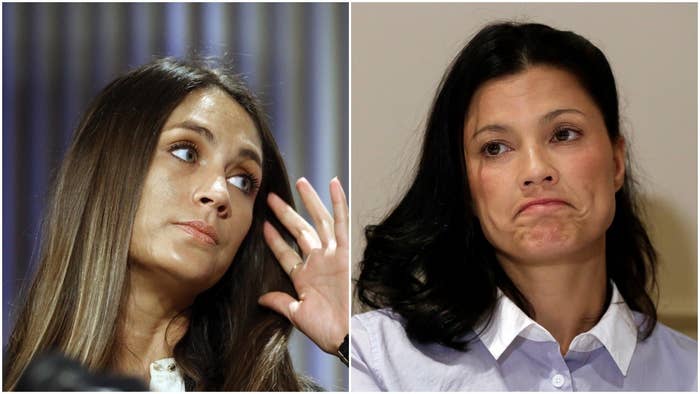 Two more women came forward on Wednesday to accuse Harvey Weinstein of sexually assaulting them, with one filing a $5 million civil lawsuit against the Weinstein Company saying executives were negligent in how they handled the producer's alleged abuse of women.

Actor Dominique Huett's lawsuit, filed in California state court on Tuesday, says executives at the company Weinstein founded must have been aware of his long-standing behavior.

Huett said at a news conference Wednesday that she met Weinstein in November 2010 at the Peninsula Hotel in Beverly Hills to discuss possible roles for her in television and film.
She said the meeting began at the hotel bar, where Weinstein turned the conversation toward her breasts. Huett said he asked her if she had ever had a "boob job" and said he wanted to see her breasts because it would be beneficial for securing future roles if they were real.
Weinstein, she said, then suggested they continue the conversation in this hotel room. Once in the room, Weinstein excused himself to go the bathroom, but came back wearing only a bathrobe.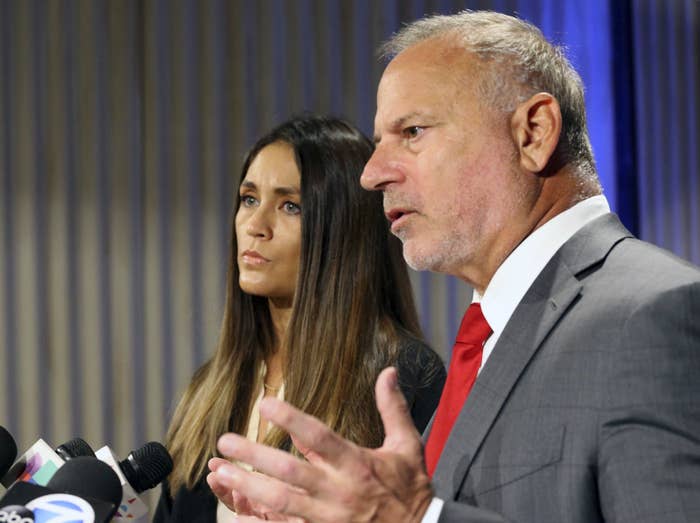 "It was unexpected when he came out in his robe," Huett said. "I did not know what to do at the point. I was shocked and scared."

Huett said he then demanded that she give him a massage and "would not take no for an answer."

She said Weinstein insisted he be allowed to give her oral sex. Despite her saying "no," Weinstein persisted and removed her clothes. After a few minutes, Weinstein masturbated in front of Huett until he reached orgasm, according to her complaint.
Huett said despite the fact that the statute of limitations for a criminal action has passed, she is still considering filing a police report about what happened. "I think it could be important to put it on file and to make a record and to see what they decide."

Huett's attorney, Jeff Herman, said, "in Hollywood there is a name for what happened: It's called the casting couch, so this case is really about putting the casting couch on trial."

Herman said Huett filed this civil lawsuit against the Weinstein Company for negligence, alleging that the company, including members of the board and Weinstein's brother, Bob, had knowledge of Weinstein's repeated acts of sexual misconduct and specific knowledge of him using his power to coerce and force young actresses to engage in sexual acts.
The Weinstein Company did not immediately respond to request for comment. A spokesperson for Harvey Weinstein didn't immediately return a request for comment. Weinstein, through his spokesperson, has previously denied allegations of nonconsensual sex.
"We believe there will be substantial evidence to show that key people at the company knew that this was going on," he said. "We allege the Weinstein Company knew that Harvey Weinstein ... was using his position at the Weinstein Company to bring young, aspiring actresses into vulnerable places where he would then prey on them."
Herman said Huett's lawsuit is about holding the company financially liable for continuing to allow Wesintein to meet with prospective actresses while allegedly knowing there was a substantial likelihood of sexual misconduct.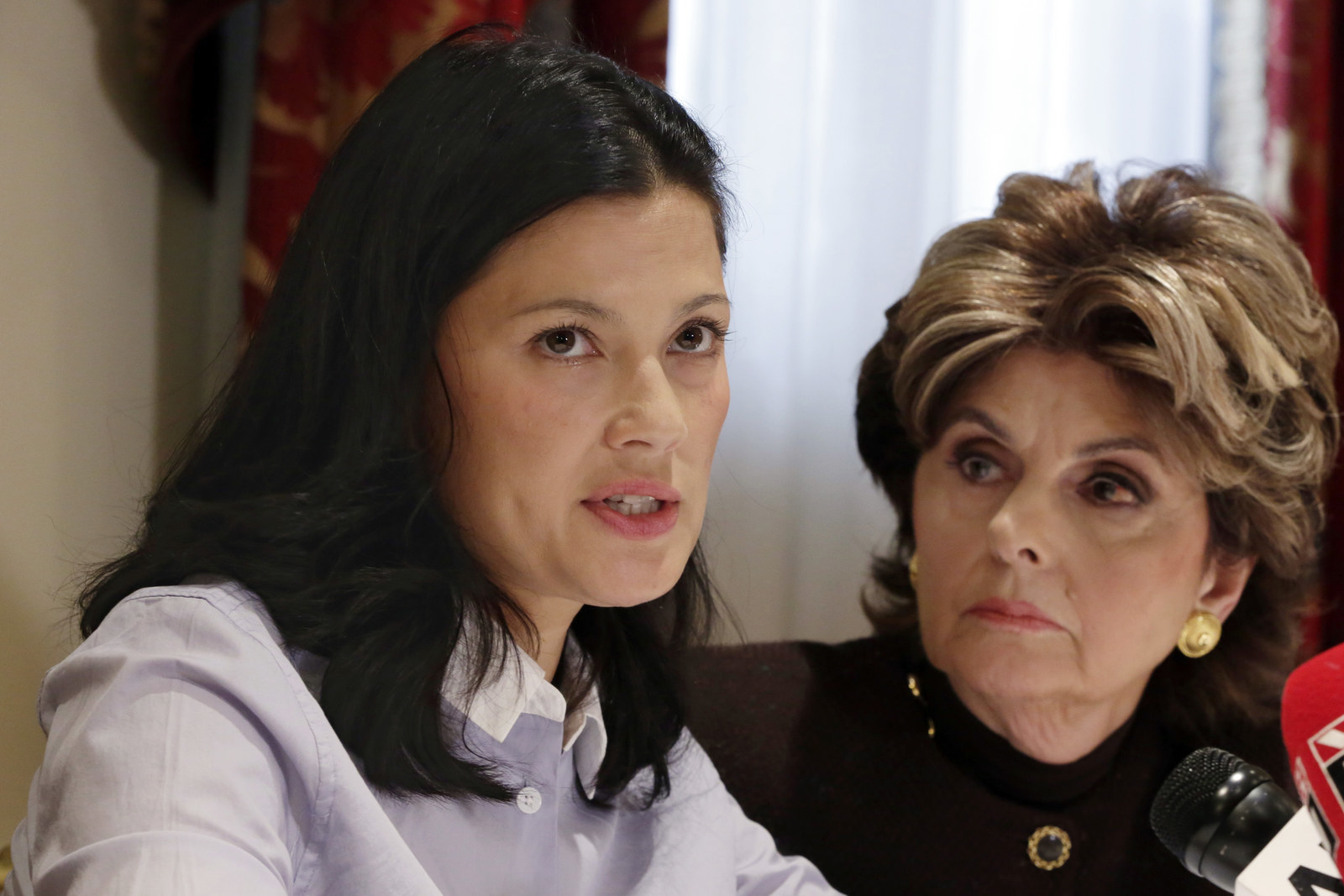 Actor Natassia Malthe also spoke out on Wednesday alongside her lawyer, Gloria Allred, accusing Weinstein of sexually assaulting her in a London hotel room and proposing a threesome.

Malthe said she met the producer while in London. One night, she said, she woke up with the movie producer pounding on her door and yelling at her to let him in. Once inside, she said, Weinstein took off his pants and sat on the bed.
The actor said she felt panicked and her mind was racing, wondering what to do, and pointed out that he's a large man and she weighed less than 100 pounds at the time.
She said he pulled out his penis, masturbated, and then pushed himself on her and sexually assaulted her. Malthe said it was not consensual and that he did not wear a condom.
"I laid still and closed my eyes and I just wanted it to end," she said. "I played dead."
Once back in Los Angeles, Malthe said, Weinstein called her to check in about a role she was training and preparing for. She said Weinstein set up a meeting at his hotel and assured her his assistant would be present during the meeting.
Malthe said when she arrived at his hotel suite, Weinstein was in a bathrobe and there was another woman in the room, who Malthe said started giving him a blow job in front of her.
She said Weinstein then proposed the three of them engage in a threesome, which Malthe declined.
Malthe concluded her statement by saying she has experienced harassment in Hollywood before and that "things need to change" in the industry.
Huett, her lawyer said, decided to come forward to "be a beacon for other women" to encourage real change, and that will only come if perpetrators are subject to financial consequences.

The two women add their names to the growing list of women who have accused the movie producer of sexual harassment and sexual abuse spanning decades. On Tuesday another woman, Mimi Haleyi, also spoke out accusing the movie mogul of sexually assaulting her at his New York City apartment in 2006.