Tulsa Sheriff's Office Supervisors Reportedly Ordered To Falsify Robert Bates' Training Records
Supervisors were ordered to give Bates credit for training he never completed, according to the Tulsa World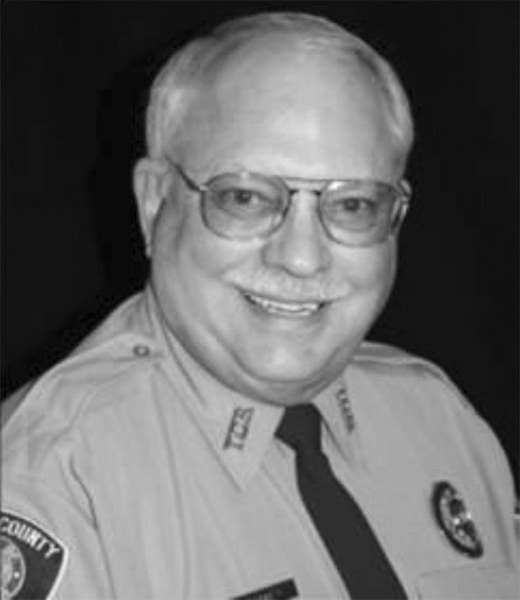 Supervisors at the Tulsa County Sheriff's Office were allegedly told to give Robert Bates credit for firearm certifications and training he never completed, according to the Tulsa World.
Bates, a Tulsa Sheriff Reserve Deputy, was charged with second-degree manslaughter for the fatal shooting of Eric Courtney Harris on April 2. Bates faces up to four years in prison if convicted.
Bates and the Tulsa County Sheriff's Office said Harris was accidentally shot when Bates, a volunteer deputy, reached for his handgun instead of his taser.
Three of Bates' supervisors were transferred for refusing to sign off on the reserve deputy's required training, unidentified sources told the Tulsa World.
As the paper reported:
The sources' claims are corroborated by records, including a statement by Bates after the shooting, that he was certified as an advanced reserve deputy in 2007.

...

The Sheriff's Office previously said Bates had joined the reserve deputy force in 2008. However, Bates, in a statement he gave the Sheriff's Office following Harris' shooting, said he became an advanced reserve deputy in 2007.
In an earlier radio interview, Sheriff Stanley Glanz said Bates was certified to use three weapons but the Sheriff's Office has not been able to find his certification documents.
The deputy that signed off on Bates' certification no longer works in the Sheriff's Office – he now works for the Secret Service, Bates said in the radio interview.
"There aren't any secrets in law enforcement. Zero," undersheriff Tim Albin told the Tulsa World, denying accusations that Bates' trainings were falsified. "Those types of issues would have come up."