Police on Saturday charged Eulalio Tordil with first-degree murder, alleging he killed his estranged wife and two other people in a series of shootings near Washington, D.C., on Thursday and Friday.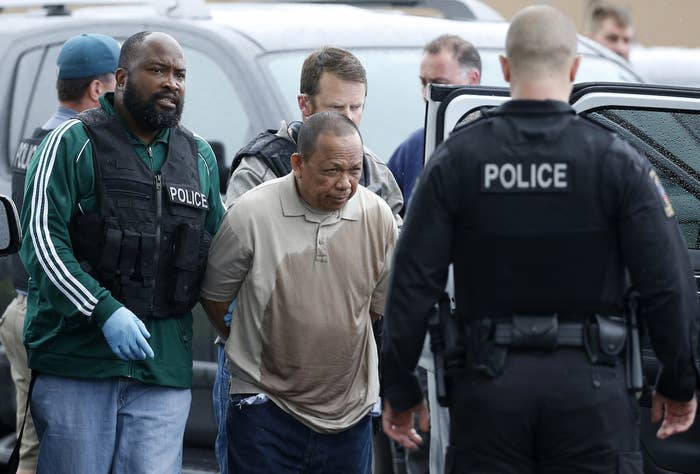 Officials alleged that Tordil, a former federal officer, gunned down his wife and then killed two others in a series of carjackings as he tried to evade law enforcement, Russ Hamill, assistant chief of police for the Montgomery County Police said in a news conference.
A total of six people were shot in a 24-hour span.
Tordil was charged Saturday with two counts of first-degree murder, two counts of attempted first-degree murder, and four counts of the use of a handgun to commit a felony, according to a news release from the Montgomery County Police Department.
He is currently being held without bond, and will have a bond review hearing on Monday.
Tordil was arrested by plainclothes officers as he left a Dunkin Donuts on Friday afternoon in Aspen Hill, Maryland, police said at a news conference. The arrest came about three hours after a shooting at a mall that left one person dead and two others injured.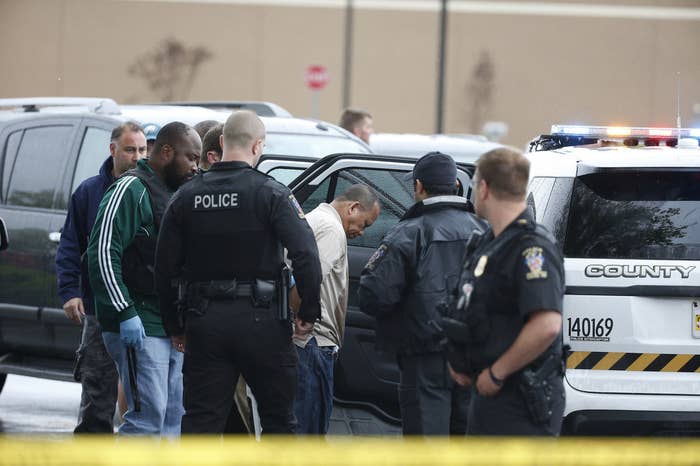 The spree of violence started Thursday afternoon when Tordil allegedly killed his estranged wife Gladys Tordil.
According to police, Tordil followed Gladys to High Point High School in Prince George's County and confronted her in the school parking lot. Gladys was there to pick up her daughters.
Tordil allegedly took out his handgun and shot a bystander who tried to intervene during an argument with his wife. He then fired his gun several times, killing Gladys, police said. The bystander's injuries were non life-threatening.
Tordil then fled the school parking lot, police said.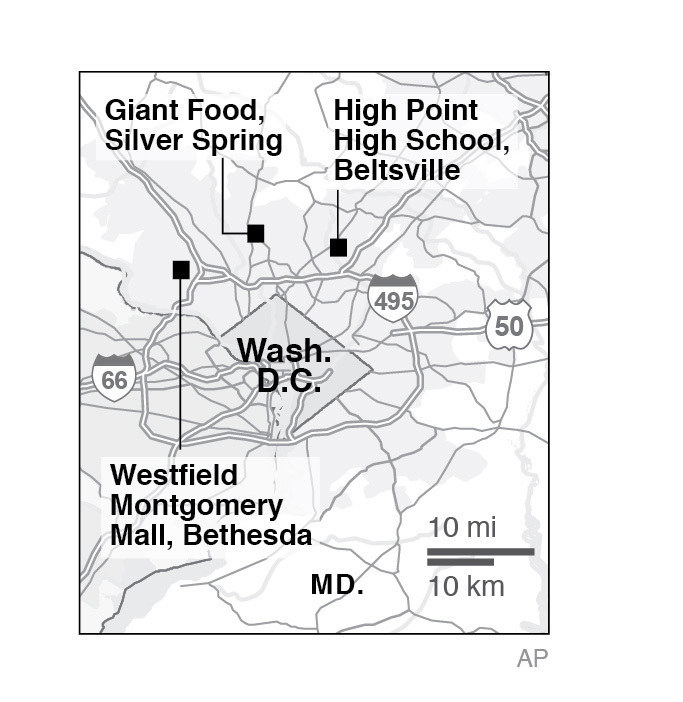 Then on Friday, Tordil allegedly shot three people, including two men and one woman, in a parking lot outside Montgomery Mall in Bethesda after 11 a.m., police said.
Investigators believe Tordil was attempting to carjack the woman in the parking lot of the mall when the two men came to her aid.
One of the men, identified as Malcom Winffel, died, and the other is in critical condition, police said. The woman suffered non life-threatening injuries.
"After the victim cried out for help, these two men acted selflessly and heroically," Hamill said at the news conference. "Malcolm Winffel gave his life for someone he doesn't know."
About 30 minutes later, a woman was fatally shot outside a Giant Food supermarket at the Aspen Hill Shopping Center, he said.
She was identified as Claudina Molina, and Hamill said Tordil was likely also trying to take her car.
Tordil worked for the Federal Protective Service — which provides security to federal buildings — but ran into trouble at work in March when a protective order was taken out against him.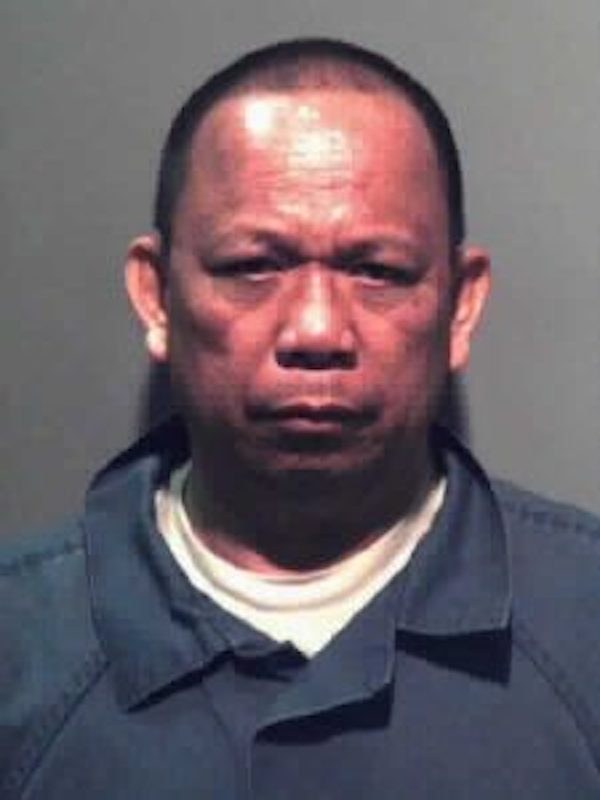 A Federal Protective Service official confirmed to BuzzFeed News that Tordil was an employee of the agency, but did not provide details about his role or responsibilities. However, the official did say that in March a protective order was taken out against Tordil, prompting the agency to take away his gun, badge, and credentials. He was then placed on leave.
According to court documents, the protective order was filed on March 3. The Washington Post reported that the order was taken out by Gladys Tordil, who alleged that Tordil has abused their children over a period of years and subjected them to "intense-military-like discipline."
Hamill said Tordil was also forced to surrender other weapons from his home when the protective order was issued.
That order prohibited Hamill from having access to a firearm, but Hamill said Tordil obtained a .40 caliber Glock handgun after the order was issued.
That gun, Hamill said, was retrieved when Tordil was taken into custody.
Analysis done of the weapon showed it was the same handgun that was used during the two carjackings, Hamill said, and investigators said it was the same make and caliber used in the killing of Torbil's wife.