A South Carolina man with connections to a white supremacy group was arrested Wednesday for allegedly planning an attack "in the spirit of Dylann Roof."
Benjamin McDowell, 29, was arrested after purchasing a .40 caliber Glock handgun and ammunition from an undercover FBI agent, according to a federal complaint.
The Horry County police department alerted the FBI that McDowell had White Supremacy Extremist connections from time he had spent in prison. The 29-year-old also had tattoos indicating affiliation with the extremist groups, according to the complaint.
In December 2016 and January 2017, McDowell allegedly posted messages on Facebook — often times targeting his hatred toward Jews, and in one instance threatening a synagogue.
On Jan. 5, McDowell posted, "All they wanne do is stay loaded on drugs the Jews put here to destory white man and they fest on the drugs," [sic] according to the complaint.
In that same post, McDowell praised Roof, who was sentenced to death for fatally shooting nine people at the Emanuel AME Church in Charleston in June 2015.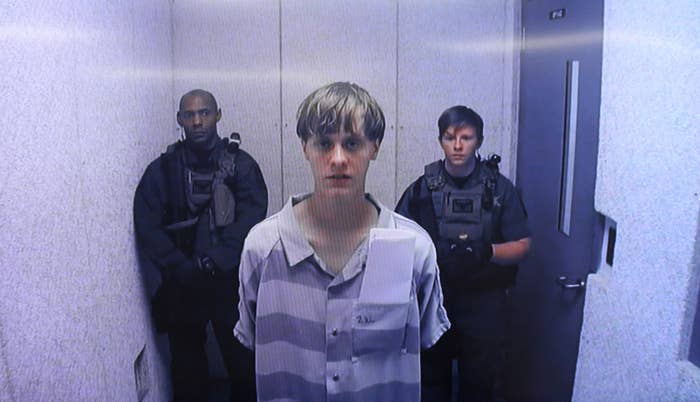 McDowell met with an undercover FBI agent on Jan. 12 believing the agent "handled problems for the Aryan Nations," according to the federal complaint. During the meeting, McDowell allegedly voiced his frustration with other white supremacists, stating that "screaming 'white power' was not getting the job done," adding that he has "the heart to do that shit, but I don't have the good training," according to the complaint.

He went on to tell the FBI agent that he wanted to "do something on a fucking big scale ... in the spirit of Dylann Roof."
The FBI agent and McDowell discussed getting a gun and McDowell emphasized that he did not want to get caught and sent back to jail. McDowell had not decided on a place for the attack, according to the complaint.
McDowell spoke to the FBI agent on the phone in the subsequent days and they met again in person on Feb. 15. to purchase a .40 caliber Glock and hollow point ammunition for approximately $109.
Federal agents then arrested McDowell in the parking lot of a Hampton Inn. He appeared in federal court on a charge of felon in possession of a firearm or ammunition. A preliminary and detention hearing is scheduled for Feb. 21.