Texas Police Officer Placed On Paid Leave For Using Stun Gun
There are two ongoing investigations to determine whether the officer used excessive force when tasing a 76-year-old man.
Updated — Dec. 17, 2:15 p.m. ET
A Texas police officer under investigation for using a stun gun on a 76-year-old man was placed on paid leave, Victoria, Texas Police Chief J.J. Craig said in a press conference Wednesday.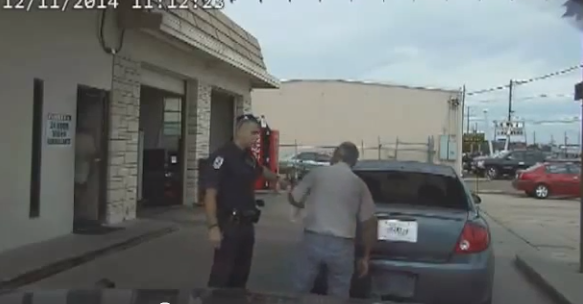 There are two ongoing investigations stemming from a Dec. 11, incident in which Police Officer Nathanial Robinson used a stun gun on Pete Vasquez.
Craig said the police department's internal investigation will be completed by Friday and the criminal investigation conducted by the Texas Rangers will be done by Christmas.
The internal investigation will look into whether Robinson violated the use of force policy. The investigation will also look into the officer's language and why he was blasting music, Craig said.
The police chief also said he believes this is an "isolated incident, despite unfortunate timing" with protesters across the country demonstrating police force.
Robinson pulled over Pete Vasquez at Adam's Auto Mart in Victoria, Texas.
As the dash cam rolls, and Drake's "Under Ground Kings" blasts from the cruiser's radio, the video shows the two men talking and pointing at the license plate of Vasquez's car.
As Robinson went to grab Vasquez's arm, he pulled away. Robinson then slams him against the hood of the police car and tackles the elderly man to the ground.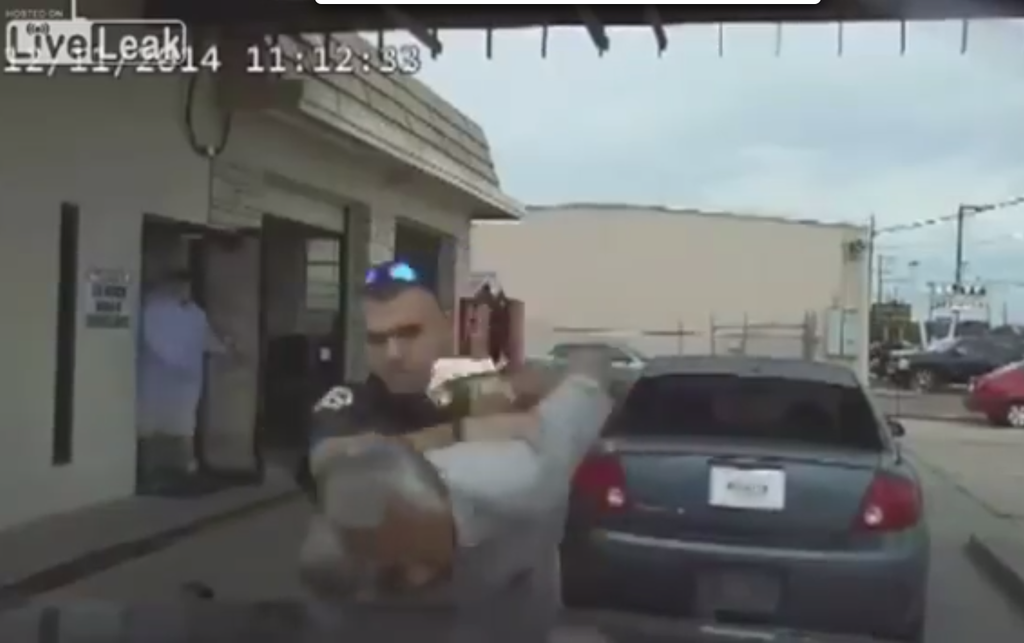 On the ground, the two men are out of the dash cam's view, but Robinson stands up and points a Taser at Vasquez, who is still on the ground.
Police said Robinson used the Taser twice, according to the Victoria Advocate.
Vasquez was driving a car owned by the dealership where he worked. The car had dealer tags, which would make it exempt from having an inspection sticker.
Vasquez was handcuffed and taken to a nearby hospital where he remained in police custody for two hours. Driving with an expired inspection sticker is a Class C misdemeanor and usually warrants a citation.
"He just acted like a pit bull, and that was it," Vasquez told the Victoria Advocate. "For a while, I thought he was going to pull his gun and shoot me."
Following the press conference, Vasquez' lawyers said they hope for a thorough investigation that will find the attack unlawful. They said they hope criminal prosecution will follow, according to the Victoria Advocate.
"Most importantly, we hope that the authorities will ensure that other families will not have to fear unnecessary force upon themselves or their loved ones," the lawyers said according to the Victoria Advocate.
Craig said he was wants the investigations to be completed before any decisions about being fired are made.