An 18-year-old Barnard College student was stabbed to death during an armed robbery while walking in a Manhattan Park Wednesday night, police told BuzzFeed News.

The NYPD responded to Morningside Park near Columbia University around 7 p.m. Wednesday and discovered the woman unconscious with multiple stab wounds.
While NYPD did not name the woman, Barnard College's president identified her as first-year student Tessa Majors.
"Tessa was just beginning her journey at Barnard and in life. We mourn this devastating murder of an extraordinary young woman and member of our community," Barnard College President Sian Leah Beilock said in a statement. "This is an unthinkable tragedy that has shaken us to our core. Please know that we are all grieving together and I am thinking of you as we process this awful news as a community."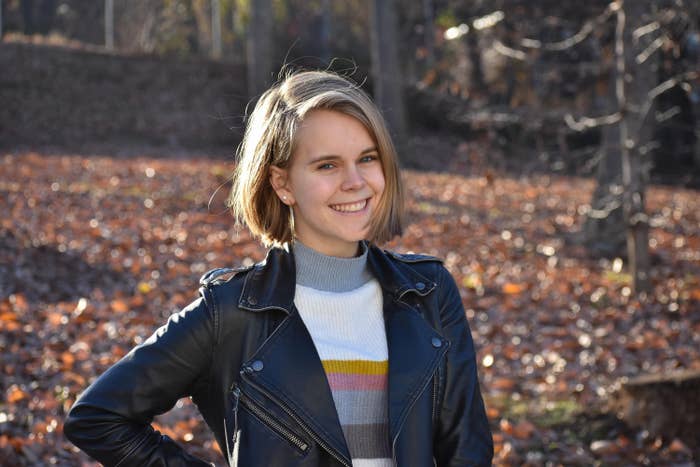 Her family shared their grief in a statement.
"We lost a very special, very talented, and very well-loved young woman. Tess shone bright in this world, and our hearts will never be the same."
According to Majors' Instagram, the 18-year-old played bass in a band and had recently performed her first show in New York City.

NYPD Chief of Detectives Rodney Harrison told reporters Thursday that an unknown number of perpetrators approached the woman. Local reports, citing police sources, said the group of assailants attempted to rob Majors.

Harrison said that at least one of the individuals pulled out a knife and stabbed Majors several times.
The 18-year-old staggered herself to the street, where a security guard saw her and called 911, Harrison said.
"The idea that a college freshman at Barnard was murdered in cold blood is absolutely painful to me as a parent," New York City Mayor Bill de Blasio said Thursday. "It's terrifying to think that could happen."

An NYPD spokesperson told BuzzFeed News that Majors was transported to a local hospital where she was pronounced dead.

Harrison said that no arrests have been made, but a group of minors is being questioned. Harrison said the minors' guardians are with them during questioning.
Columbia University President Lee C. Bollinger released a statement Wednesday offering his condolences.

"On behalf of the entire Columbia community, I send my deepest condolences to Tessa's family, the Barnard community, and all who knew and loved her. Columbia stands in sympathy with Barnard," Bollinger said in a statement.