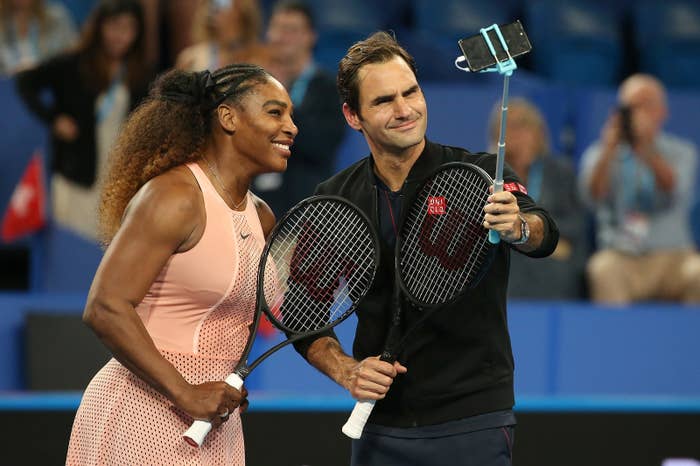 Tennis legends Serena Williams and Roger Federer met on the court Tuesday for the first time in a doubles match at the Hopman Cup in Perth, Australia.
Williams, playing for the United States alongside Frances Tiafoe, went head to head with Federer, representing his home country of Switzerland alongside Belinda Bencic. The Swiss pair won 2–1.
Combined, Williams and Federer have 43 Grand Slam wins — Williams has won 23 and Federer 20.
Williams shared a post-match selfie on Instagram, captioning it " vs . The won @rogerfederer"
Federer shared the same selfie on Instagram, writing, "Oh what a night."
In a light-hearted post-match interview the two athletes praised each other and the opportunity to face off on the court.
"I was nervous returning [Williams' serve] because it's a wonderful serve and you just can't read it," Federer said. "It was great fun and she is a great champion. You can see how focused she is and that's what I love about her."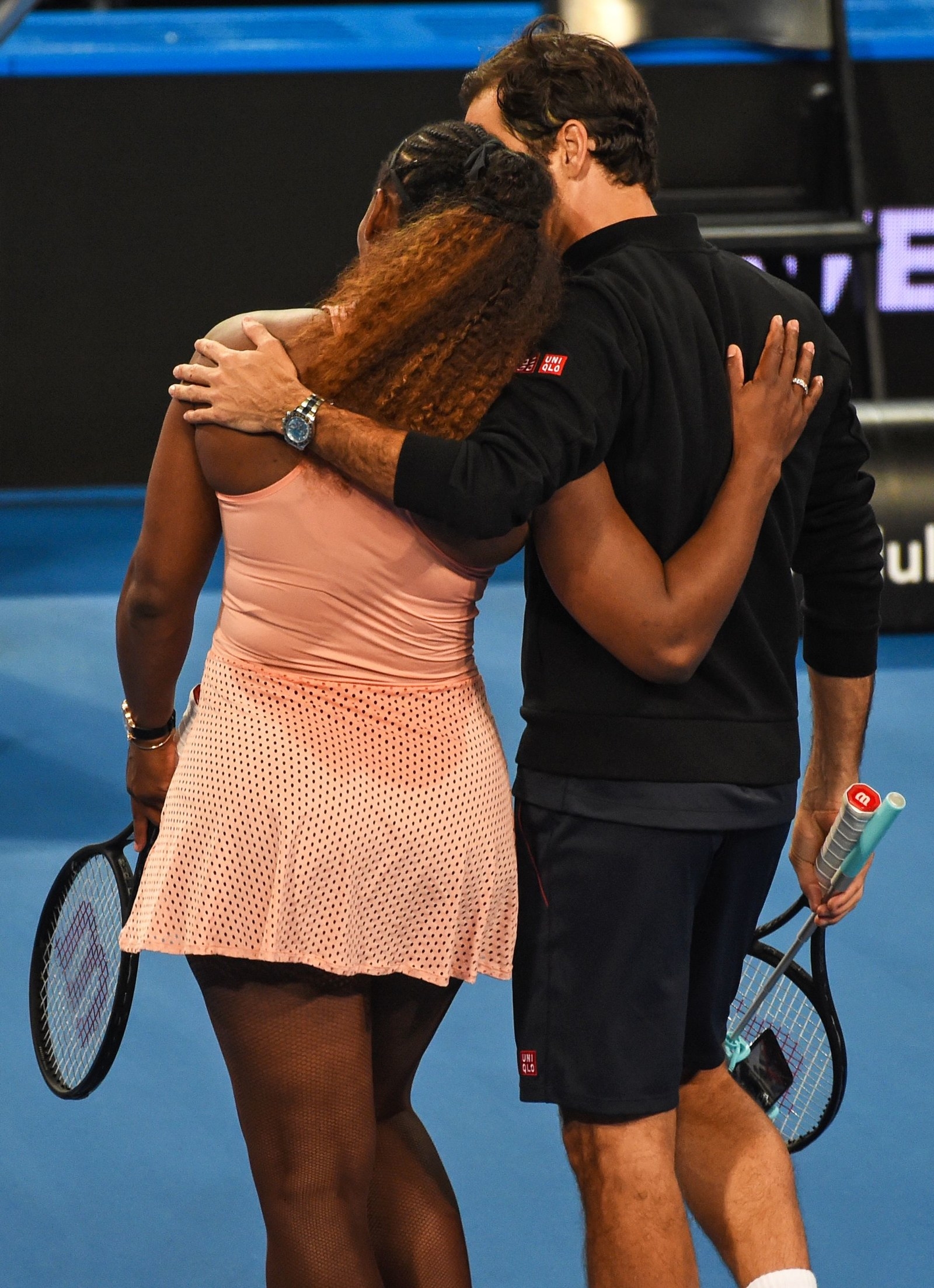 Williams praised Federer after the match, calling her opponent one of "the greatest of all time."
"It was a great experience. I'm kind of sad it's over, I was just warming up. It was so fun ... we grew up together," she said. "...I was so excited, and literally it was the match of my career. Just playing someone so great, and someone you admire so much, and a match that actually means something."
CORRECTION
Belinda Bencic's name was misspelled in an earlier version of this post.