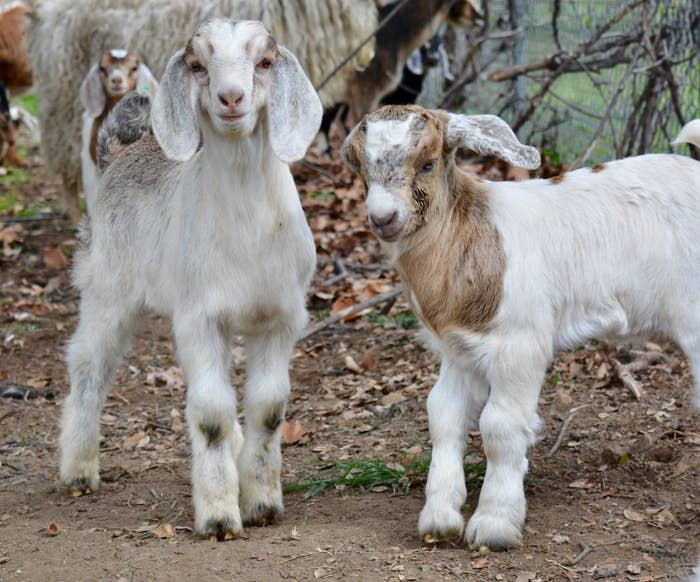 Sixty pregnant goats were stolen from a Northern California farm in an elaborate plot in which the thieves shut off power to an electric fence, distracted a 120-pound guard dog, and caused thousands of dollars in damages.

Daniel Allen, the co-owner of Green Goat Landscapers, said the heist occurred over the Thanksgiving holiday. He left the animals and their guard dog, Buddy, behind an electric fence Nov. 21 so that they could feed.
When he returned to the field two days later, the goats were gone.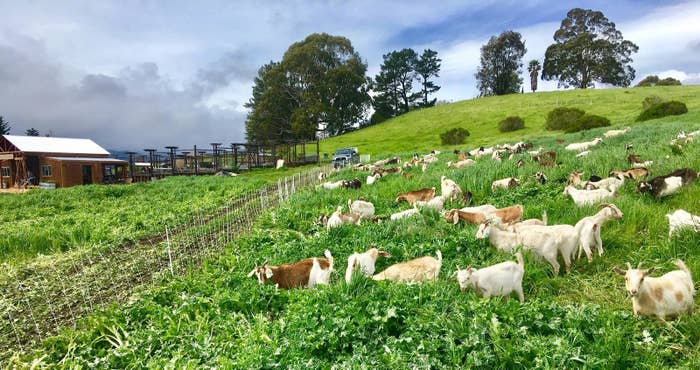 Allen said that sometime between Nov. 21 and 23, thieves shut off the power to the electric fence, cut a hole through it, and herded the goats out. While stealing the goats, the thieves were able to distract — presumably with food — a 120-pound Anatolian shepherd guard dog, Allen said.
"I was really bummed about the whole thing, I spent a lot of time with these guys," Allen told BuzzFeed News.
The goats were like family to him, Allen said. His daughter had named several of the animals, Allen said, giving them names such as Oreo, Olaf, and Big Guy.

While the goats had tags on them, Allen said they can be easily cut off, making it harder to identify a goat with certainty if found.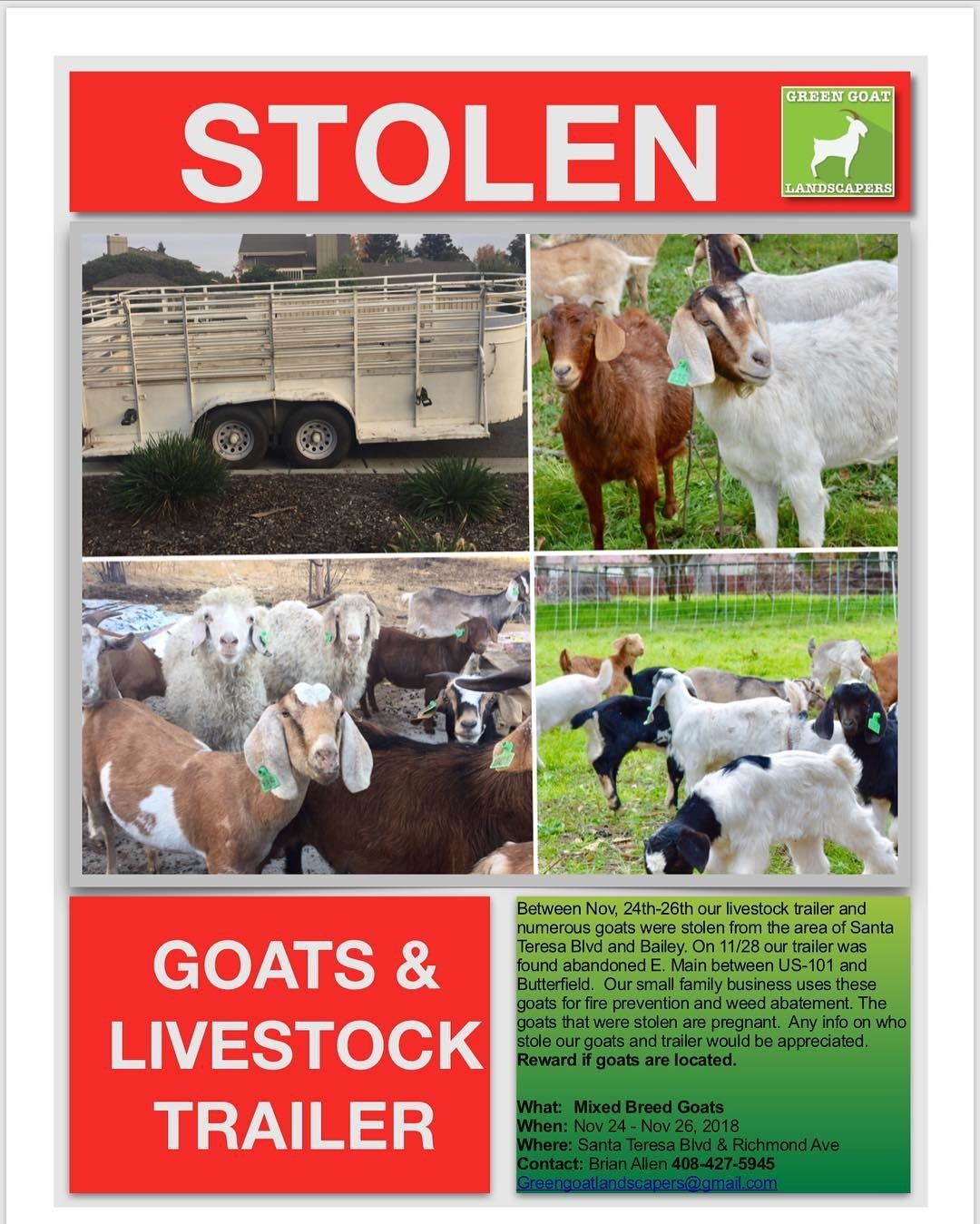 Allen said the goats — which can be worth about $200 each — are expected to give birth in the next two months. He said they were due to be vaccinated next week, something that's critical in making sure they stay healthy during the gestation period.
A reward has been announced for the safe return of the animals.

"It's just as if someone were to take your dog or cat," Allen said. "But like 60 of them."