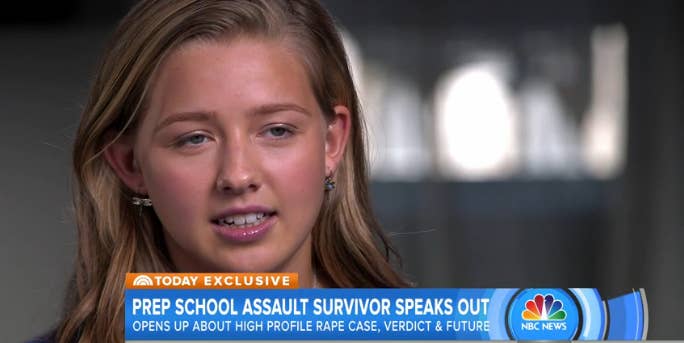 The teenage sexual assault victim of elite New Hampshire prep school student Owen Labrie spoke out for the first time Tuesday, telling NBC's Today show, "I feel ready to stand up and own what happened to me."
Labrie was convicted last year of luring Chessy Prout — then 15 years old and under the age of consent — to the top of a math and science building at St. Paul's School in May 2014 and sexually assaulting her. He was found guilty of misdemeanor sexual assault but acquitted of the three felony sexual assault charges that he also faced.

"They said that they didn't believe that he did it knowingly, and that frustrated me a lot because he definitely did do it knowingly,'' Prout told Savannah Guthrie. "And the fact that he was still able to pull the wool over a group of people's eyes bothered me a lot and just disgusted me in some way."

Labrie was sentenced in October 2015 to a year in jail and is currently out on bail pending an appeal.
In March 2016, a judge revoked Labrie's bail for failing to adhere to his curfew. He was re-released on bail again in May.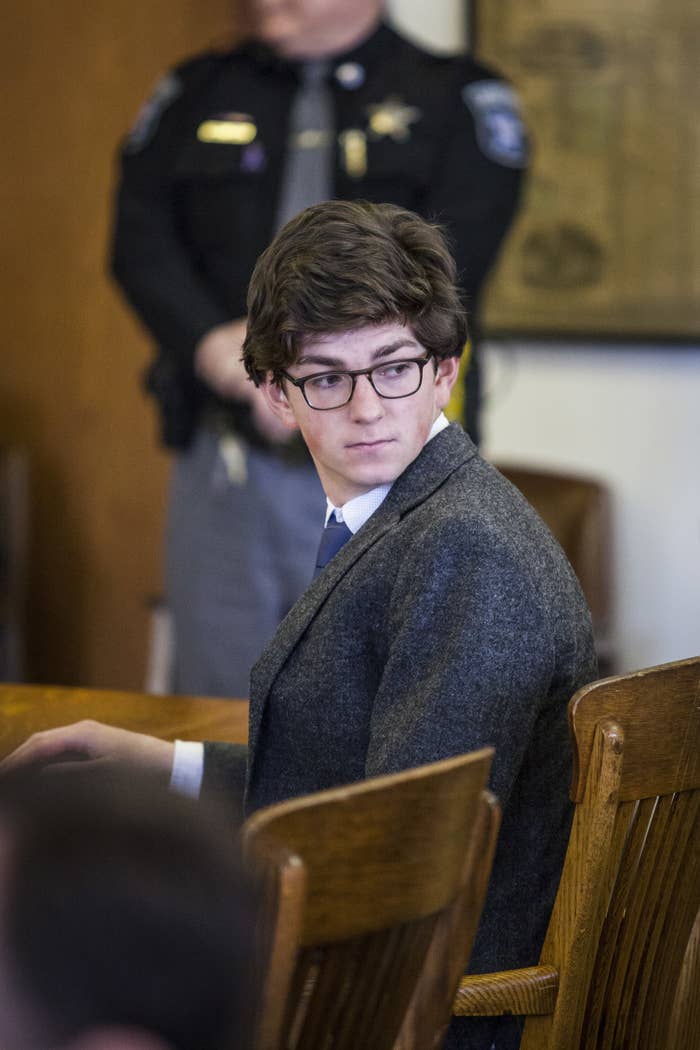 Prout, who testified for three days during the high-profile trial, said it was a difficult thing to do and it could have been avoided.
"We had been prepared to just receive an apology letter,'' she said. "We had been prepared to finish this and just move forward with our lives and let them move forward with their lives, but, you know what, in the pursuit of justice I would've done anything."
Prout broke her silence two weeks after lawyers for St. Paul's School filed a request that the victim's identity be released as part of a civil lawsuit the Prout family filed against the school.
It was reported yesterday that the family is no longer seeking anonymity in the case.
Prout — whose father and older sister graduated from St. Paul's — tried going back to the school but said she was taunted by her classmates, so she ultimately withdrew.

"I tried my best to go back to my school and try to have a normal life again," she said. "But if they're going to treat this topic as a joke, this is not a place I want to be."
Prout said she doesn't think of Labrie or of what might happen to him.
"I hope he learns,'' she said. "I hope he gets help. And that's all I can ever hope for in any sort of process like this. Because if he doesn't learn, he will do it to another young woman."
Prout said she now plans to advocate for and support other sexual assault survivors.

"I want other people to feel empowered and just strong enough to be able to say, 'I have the right to my body. I have the right to say no,''' Prout said.