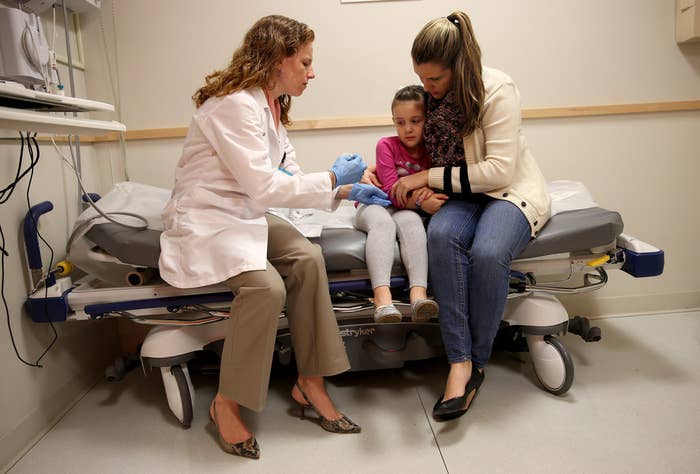 School is out for 66 students at Palm Desert high School in California who have not been fully vaccinated for measles.
The students were dismissed from classes Wednesday afternoon, and will not be allowed to return for the next two weeks – or until they show proof they've been vaccinated, Mary Perry, spokeswoman for the Desert Sands Unified School District said in a statement. Permission to return to school will be given by the Riverside County Public Health Department.
The ban came after another student was possibly infected with the virus. After being cleared by the Riverside County Public Health Department, the student is now allowed to return to school.
Schools in other districts of California are also taking precautions against the spread of the virus. In Santa Monica High School, a freshman baseball coach was diagnosed with measles. After examining the situation, the school district determined the students were not at risk.
In Huntington Beach, after a student was confirmed with measles, 24 classmates were asked to stay home for three weeks since they couldn't provide proof of immunization.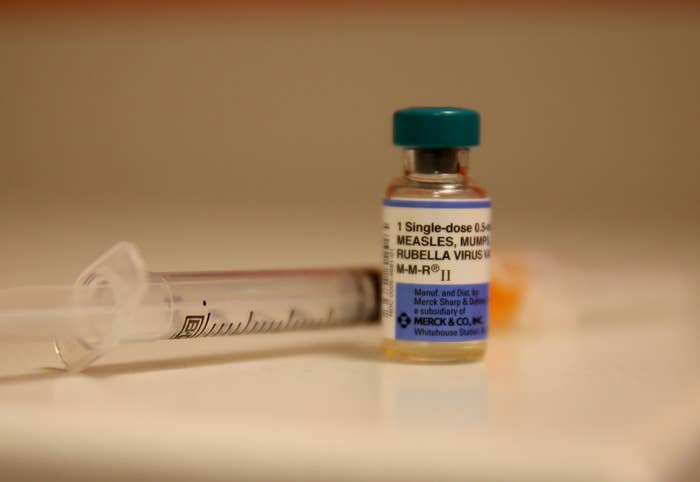 And a father of a 6-year-old with leukemia has asked the Marin County school district to keep unvaccinated children out of school.
"I respect people's choices about what to do with their kids, but if someone's kid gets sick and gets my kid sick, too, that's a problem," the father, Carl Krawitt told the New York Times.
Approximately 7% of children at his son's school are unvaccinated.
The decisions come as the measles outbreak continues to spread in California. The number of confirmed measles cases has risen to 95, with 65 those stemming from Disneyland. The majority of measles cases are still in California, but other confirmed cases include five in Arizona, three in Utah, two in Washington and one each in Nebraska, Oregon, Colorado, and Mexico.
The patients range in age from infants to adults. Some are partially vaccinated and at least two were too young to have been vaccinated. Infants too young to be vaccinated face the highest risk. The first dose of the vaccine is administered at 12 to15 months old. The second dose is given before a child enters school, at 4 to 6 years old.
Symptoms of the virus include fever, cough, red eyes, and a runny nose. Typically, patients develop a rash after being exposed to the virus.