The White House on Thursday announced a series of retaliation sanctions against Russia for meddling with the US election process — specifically hacking the emails of the Democratic National Committee and Hillary Clinton's campaign chairman — that includes the expulsion of 35 Russian intelligence operatives.

The Obama administration will also levy sanctions against two Russian intelligence agencies, the GRU and the FSB, and shut down two Russian compounds — one in Maryland, called Pioneer Point, and one in New York — used by Russian personnel for intelligence-related purposes.
In response, Russia's foreign minister signaled Friday a desire to retaliate, in kind, against the US for the repulsion of Russian diplomats and new sanctions. But later in the day, Russian President Vladimir Putin said his country will not take any such actions. Instead, Putin said that he would wait until President-elect Donald Trump administration takes office to see how to proceed.
In the statement, Putin also wished President Obama, President-elect Trump "and all the American people," a Happy New Year.
Trump tweeted his approval of the move to delay any retaliatory actions by the Russian President on Friday, writing, "Great move on delay (by V. Putin) - I always knew he was very smart!"
The operatives — some of whose names are here — and their families have 72 hours to leave the US.
Outside the Russian property in Long Island Thursday night, a group of cars carrying passengers could be seen from outside.
A neighbor across the street told a BuzzFeed News reporter that the Russians had been there for years and that the FBI used to rent her cottage to spy on them. Others said the compound was mostly quiet.
It's unclear, overall, what the sanctions against the intelligence agencies actually mean and how President-elect Donald Trump, who has been sympathetic to Russia, will handle the actions when he takes office Jan. 20. (Earlier this year, Congress missed a chance to prevent Trump from lifting any sanctions against Russia.)
Trump did not say Thursday what he plans to do with regard to Russia once he takes office, but did respond to the new sanctions by saying "it's time for our country to move on to bigger and better things."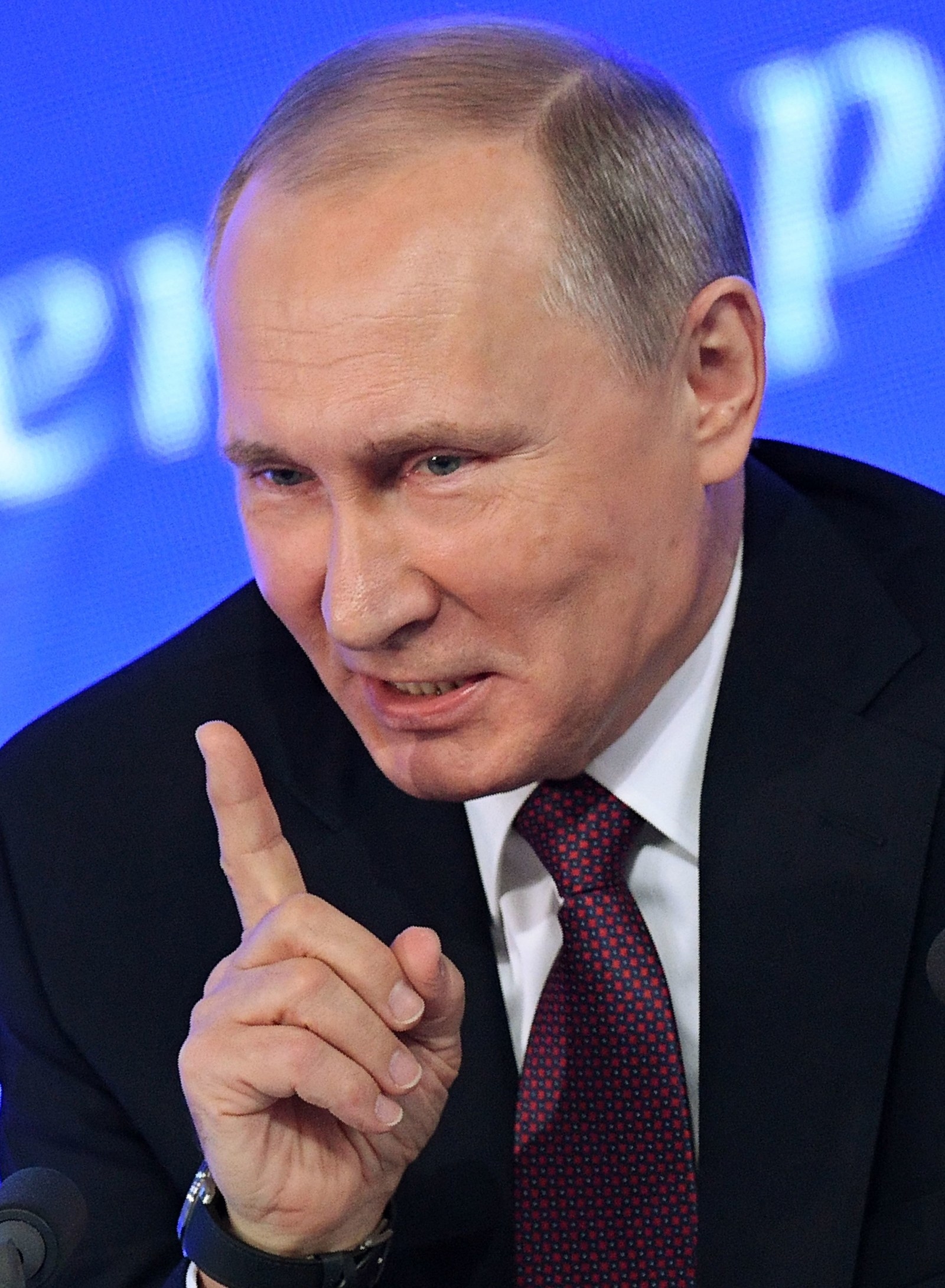 "Nevertheless, in the interest of our country and its great people, I will meet with leaders of the intelligence community next week in order to be updated on the facts of this situation," Trump added in his statement.
A Russian official outside the Long Island compound Thursday told BuzzFeed News that after the "elected president will enter in office, things will be a lot nicer."

But a senior administration official said it would be "inadvisable" for Trump to reverse the actions when he takes office, adding that Russia's interference is a "concern for all Americans," regardless of their political affiliation,
"We have no reason to believe that Russia's activities will cease," he said. "I think it's necessary to sustain these actions. We have every reason to believe that they will interfere with future elections around the world."
A spokesman for Russian President Vladimir Putin said Moscow will consider retaliatory measures.
"These actions follow repeated private and public warnings that we have issued to the Russian government, and are a necessary and appropriate response to efforts to harm US interests in violation of established international norms of behavior," Obama said in a statement.
House Speaker Paul Ryan, a Republican from Wisconsin, said Russia does not share America's interests.
"In fact, it has consistently sought to undermine them, sowing dangerous instability around the world," he said. "While today's action by the administration is overdue, it is an appropriate way to end eight years of failed policy with Russia."

Sen. Lindsey Graham tweeted Thursday that the sanctions "are a small price for Russia to pay for its brazen attack on American democracy."
Meanwhile, US Sen. Mark Warner, a Democrat from Virginia and the vice chairman of the Senate Intelligence Committee, called the new sanctions "an important step" that would require a "sustained response" from the next administration.
The Department of Homeland Security and the FBI also released the declassified full technical findings on "Russian civilian and military intelligence service cyber activity" related to the election hacks.
The president added Thursday that a number of US diplomats have experienced "an unacceptable level of harassment" in Moscow by Russian police over the past year that has "gone far beyond international diplomatic norms of behavior."
A senior administration official did not provide much detail about the harassment but said Russian state owned television stations put US diplomats at risk by putting their personal information on television.

Here's some background:
The administration's announcement comes after months of controversy related to the Russian government intervening in the November election to, according to the US intelligence community, help elect Trump.
Trump has repeatedly dismissed Russian involvement in the election. On Wednesday the president-elect dismissed possible sanctions, saying we should "get on with our lives."
US intelligence officials said previously, in a joint statement from the Department of Homeland Security and the Office of the Director of National Intelligence, that they are "confident" Vladimir Putin's government was behind a series of hacks against Democratic institutions and operatives.
The Russian foreign ministry denied the allegations, instead accusing the White House of trying to fan "unprecedented anti-Russian hysteria."

Trump's communication director Sean Spicer on Thursday accused the left of trying to undermine the legitimacy of Trump's win but added that "if the US has clear proof of anybody interfering in our elections we should make that known."
In the months leading up to November's election, Clinton continued to accuse Russia of interfering with the election to help elect Trump. In September, she called out Trump for "urging the Russians to hack more."
Earlier this month, the CIA concluded that Russia intervened in the election through a series of hacks to bolster Trump's chances of winning, the Washington Post reported.
Trump's transition team dismissed the CIA report and questioned the veracity of the agency. "These are the same people that said Saddam Hussein had weapons of mass destruction," a statement released by Trump's advisors said.
The attacks happened in both summer 2015 and spring 2016, according to the report. The first attack used a "spearphishing campaign" that involved sending emails to over 1,000 people. The emails looked legitimate, but when at least one person clicked a link it activated malware and gave the hackers access to the political party's computer systems.
The second attack, in spring 2016, also used spearphishing, but this time tricked users into changing their passwords through a fake webmail domain. The hackers then "harvested" users' credentials and stole information. "The U.S. Government assesses that information was leaked to the press and publicly disclosed," the report said.
The report states that hacks targeted the US government, universities, think tanks, political organizations, and corporations. It also describes the cyber attacks as ongoing, saying that one "happened as recently as November 2016, just days after the U.S. election."