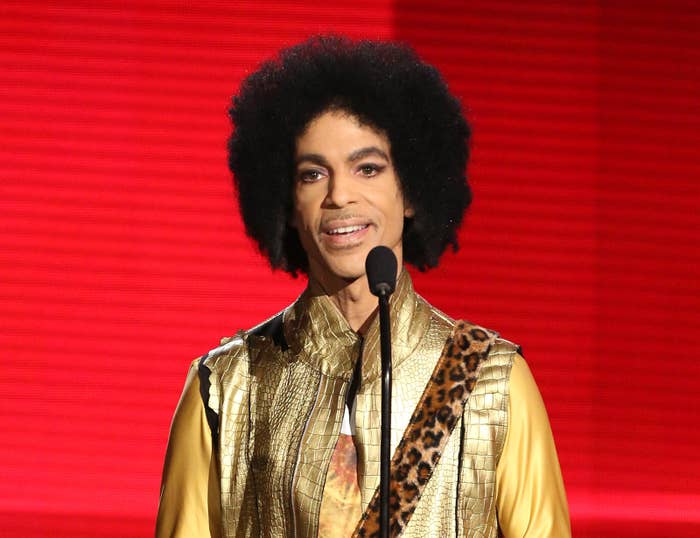 Prince died of an accidental opioid overdose, medical examiners in Minnesota announced Thursday.
According to the Midwest Medical Examiner's Office, Prince died of an accidental overdose of fentanyl — a synthetic opiate typically used to help patients manage severe pain.
Prince died on April 21 at his Minnesota estate. He was 57.
The Associated Press and the Star Tribune first reported Thursday that Prince's death was caused by an opioid overdose.
Dr. Drew Pinsky said he was surprised to hear the cause of Prince's death was fentanyl toxicity.
"I actually was," said Pinsky, an addiction medicine specialist and host of HLN's Dr. Drew. "I am still expecting that you are going to hear about benzodiazepines, a sleeping medicine or an anxiety medicine, that he was taking at the same time that's the combination that makes it easier to overdose on. Fentanyl by itself is sort of hard to overdose."
Fentanyl is prescribed in easy delivery systems, such as lollipops or skin patches, he added.
"In my patients, when they overdose on fentanyl, they are opening it up or shooting it," Pinsky told BuzzFeed News. "So you have to wonder if something funny was going on. It's not what I expected."
Last month, it was revealed that the man who found the artist dead inside an elevator in his home had been sent to start him on emergency treatment for addiction to painkillers.
A day before the "Purple Rain" singer was found dead, his associates had called Howard Kornfeld, a prominent expert in opioid addiction treatment based in California, saying he was "dealing with a grave medical emergency," the doctor's attorney, William Mauzy, said last month.
Mauzy told reporters at a news conference that Kornfeld was unable to drop everything and immediately fly out to the Paisley Park property, so he sent his son, Andrew Kornfeld, who also works at his treatment facility.
Andrew Kornfeld's role was to evaluate Prince's health and devise an emergency treatment plan. He also had buprenorphine — what many experts call the best choice to help addicts get off painkillers, since it has a low risk of addiction and overdose — but arrived too late to administer it.
By the time Andrew Kornfeld arrived at Paisley Park and found Prince, the musician had died.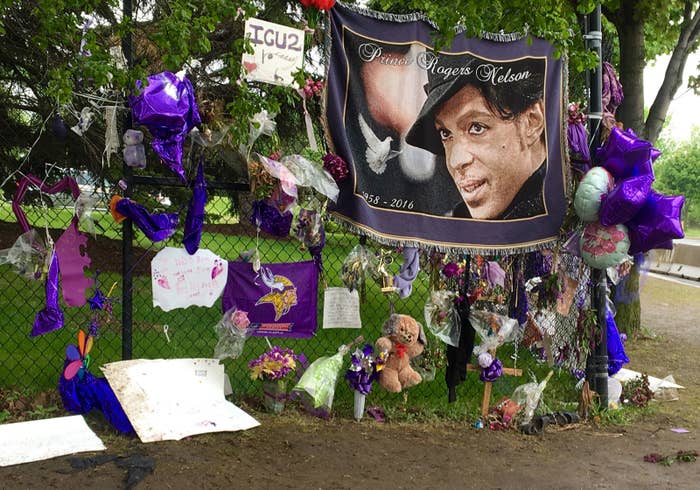 While fentanyl is most commonly used for postoperative inpatient pain control, it can also prescribed for pain management, Dr. Lisa Ashe told BuzzFeed News. However, the drug is usually prescribed for people experiencing high levels of pain.
"It is probably 50 times stronger than morphine," she said.
Initial signs of fentanyl toxicity include confusion, pupil constriction, lethargy, and slowing of breath, Ashe said. A shot of Narcan can immediately reverse the symptoms, she added.
There were 572 drug overdose deaths in Minnesota last year, according to the state health department — 216 from opioid pain relievers. Of those, 36 involved Fentanyl.
"This has been going on for a long time," Pinsky said. "It is finally getting people's attention, but it is a massive, massive problem."
"It doesn't matter what the medicine in – whether it is codeine, morphine, or fentanyl – it is all the same problem: Excessive prescribing of opioid pain medication that is killing people."
Thing is, Prince was just a couple miles away from a top addiction and treatment center – Hazelden, he added.
"Someone should have thrown him in the car and gotten treatment, that is it," Pinsky said of Prince. "He would have been detoxed over a week. It would have been uncomfortable, but tolerable. And then he could have been evaluated to see if he was an addict or just someone with dependency issues."