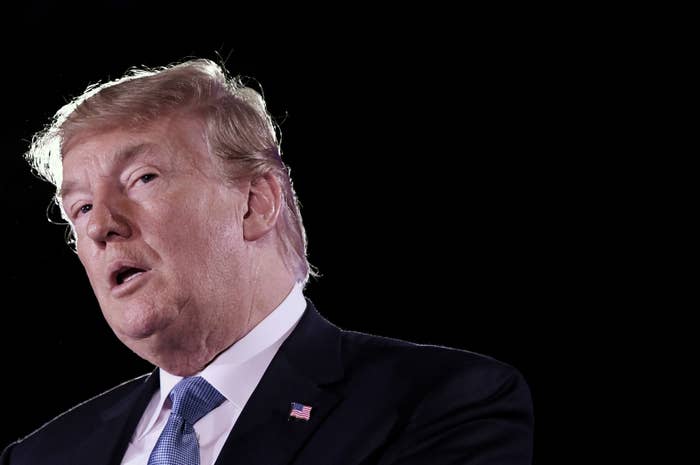 President Donald Trump tweeted Monday that the Red Hen — the restaurant whose owner kicked Sarah Huckabee Sanders out last week — is "filthy" and "dirty on the inside" — but online records show it passed its recent inspection with no violations while Trump's nationwide properties have amassed several violations.
Last Friday, the White House press secretary tweeted that the owner of the Lexington, Virginia, establishment asked her to leave the restaurant because she worked for Trump.
Stephanie Wilkinson, the restaurant's co-owner, told the Washington Post that she asked Sanders to leave because of her role in an "inhumane and unethical" administration.

"Her actions say far more about her than about me," Sanders said. "I always do my best to treat people, including those I disagree with, respectfully and will continue to do so."
On Monday, the president put the restaurant on blast to his 52 million Twitter followers, calling it filthy and saying it "badly needs a paint job."
"I always had a rule, if a restaurant is dirty on the outside, it is dirty on the inside!" Trump tweeted.
The most recent inspection of the Red Hen, Feb. 6, found no violations, according to Virginia's Department of Health online public records. In the comments section, the report indicates that food was kept at good temperatures, the staff had clean uniforms and aprons, and that the restaurant did an "excellent job on code-dating."

In previous years, the restaurant passed its inspection with minor or no violations. Last year, health inspectors noted "pickles/jams in hermetically sealed container is not from an approved food processing plant." The violation was corrected at the time of inspection.
In 2014, it was cited with two violations. One was for "raw beef stored above cooked ready to eat food and in another unit raw thawing meats were stored above the cookie bars," which was corrected at the time of evaluation. The second was for ready-to-eat foods that were not properly dated, which was corrected.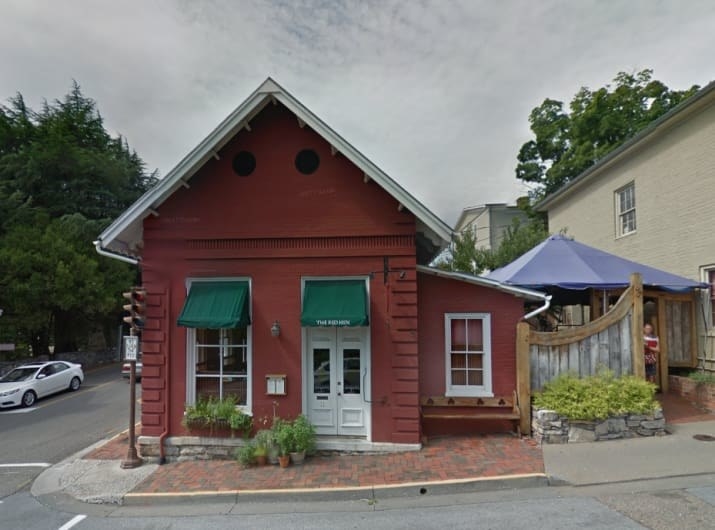 While the Virginia restaurant has been cited with four minor violations since 2014, Trump properties across the country have been hit with dozens of health violations.
In January 2017, less than a week after Trump was inaugurated, his Mar-a-Lago resort in Palm Beach was hit with several violations by Florida inspectors, including storing meats above the required 41 degrees Fahrenheit and not undergoing proper parasite destruction for fish that's served raw.
A subsequent inspection at Mar-a-Lago in November 2017 found mostly minor violations, such as employees wearing jewelry while preparing food, and ice build-up in a freezer.
The Trump Tower Bar and Grill in New York was cited last year for inadequate personal cleanliness. While the restaurant received an A grade from the New York City Department of Health, the restaurant was hit with a sanitary violation for soiled garments and for hair restraints not being worn where food was prepared.
In 2015, the restaurant was also cited for not properly washing and sanitizing surfaces food may have touched and contaminated.
In an ungraded inspection in 2017 — in which restaurants are evaluated for their compliance with laws and are not directly related to food safety — Trump Bar and Grill was found to have filth flies. In 2016, live roaches were present in food- and nonfood areas.
At the Trump golf course in the Bronx, an inspection last year found food surfaces not properly washed and sanitized as well as plumbing that was not properly installed.
Trump's Las Vegas steakhouse — DTJ — was shut down for several hours in 2012 after inspectors found more than 50 health violations, including ones for spoiled food and for not storing food at proper temperatures.
The White House and Wilkinson didn't return requests for comment.