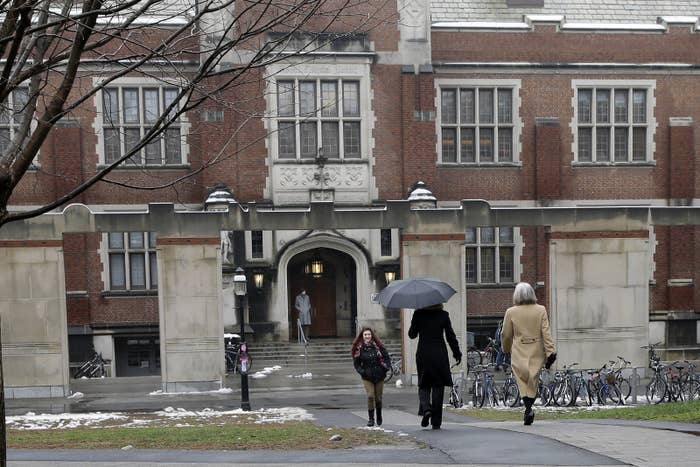 Princeton University canceled the remaining season of the swimming and diving team after "vulgar and offensive" material was found on the team's listerv that was "misogynistic and racist" in nature, the university announced Thursday.
The university had suspended the team last week pending an investigation.
The decision to cancel the season comes after school officials received an anonymous complaint about the materials.
"The behavior that we have learned about is simply unacceptable," Director of Athletics Mollie Marcoux Samaan said in a statement. "It is antithetical to the values of our athletic program and of the university, and will not be tolerated. "
Questions about the content of the offensive messages were not immediately answered by Princeton, but a university spokesperson told the New York Times the comments were about members of the women's swimming and diving team.
Men's sports teams at other universities have faced similar scandals recently, including the Columbia University wrestling team, which was barred from competing pending an investigation into racist and sexist messages.
Earlier this week, Amherst College suspended its men's cross-country team for sending emails describing women as "meat slabs" and a "walking STD."
Last month, Harvard canceled its men's soccer season after team members created a "scouting report" ranking the women's team recruits on their physical attributes and sexual appeal.
This is not the first time the men's Princeton swimming and diving has been caught up in controversy. Last year, members of the team were highly criticized for creating a student group called "Urban Congo," which was perceived as racially insensitive.
The group disbanded after video surfaced of Urban Congo — which was officially recognized by the university — performing at school events with painted streaks on their faces and bodies, wearing loincloths, and banging on objects while chanting.