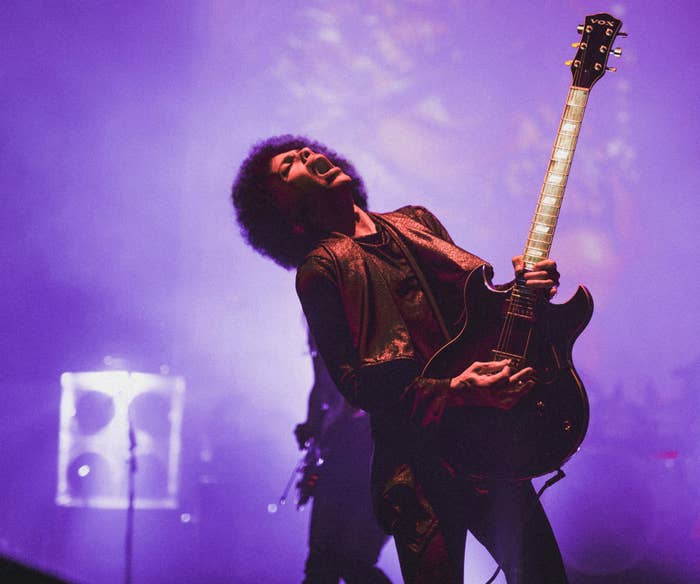 UPDATE
Prince's remains were cremated Saturday and "their final storage will remain private," his publicist said in a statement.
"A few hours ago, Prince was celebrated by a small group of his most beloved: family, friends and his musicians, in a private, beautiful ceremony to say a loving goodbye," the statement read, adding that the results of an autopsy were not expected for "at least four weeks."
Prince's body had no immediate signs of trauma when it was found at his home Thursday, but it could take weeks to determine his cause of death while toxicology tests are pending, officials said Friday.
The legendary musician was pronounced dead at 10:07 a.m. Thursday after he was found unresponsive in an elevator at his home in Chanhassen, Minnesota. Carver County Sheriff's Office deputies attempted CPR but were unable to revive him.
Final results of the autopsy could take days, or even weeks, to be completed and released, officials said.
Carver County Sheriff Jim Olson said at a news conference Friday that Prince was last seen alive around 8 p.m. Wednesday night when he was dropped off at Paisley Park — the compound where he lives, records, and hosts parties.
According to Olson, staff of Paisley Park were unable to contact Prince the next morning and went to look for him. Prince's body was found in an elevator on the first floor, fully clothed and with no immediate signs of trauma.
Deputies went through the house and it appeared Prince was alone in his residence at the time of his death. Olson said the singer was "a very private person" and did not consider it unusual.
There is no reason to believe Prince's death was a suicide, Olson added.
"This is certainly a big event internationally and nationally," he said. "And I can tell you that we are going to leave no stone unturned on this and make sure the public knows what happened."