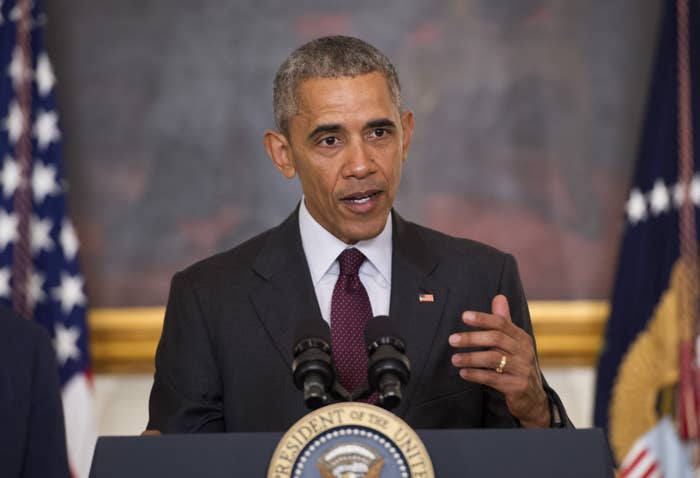 President Barack Obama commuted the federal prison sentences of 61 drug offenders Wednesday underscoring his efforts to reform the criminal justice system.
The latest commutations bring the total number of inmates who've had their sentences shortened by Obama to 248 – more than the past six presidents combined, the White House said in a blog post.
The inmates were charged with drug possession, intent to sell, or related crimes. Most of the inmates will be released on July 28. The president has repeatedly called for reducing strict sentences for drug offenses that critics say have led to high incarceration rates.
In a letter to the inmates, Obama said the presidential power to grant pardons and commutations "embodies the basic belief in our democracy that people deserve a second chance after having made a mistake in their lives that led to a conviction under our laws."
Of the 61 inmates receiving commutations, about one-third are serving life sentences, including Robert Anthony Anderson of Louisville, Kentucky, who in 1994 was convicted of possession and intent to distribute cocaine as well as aiding and abetting.
Most are non-violent offenders, though some faced firearms charges, such as Bernard Beard of Compton, California who in addition to drug possession, was convicted of being a felon in possession of a firearm and ammunition.
Obama also plans to meet Wednesday with people whose sentences were previously commuted by him, Bill Clinton or George W. Bush. In a blog post, the White House said the inmates will share their experiences re-entering society after being released.