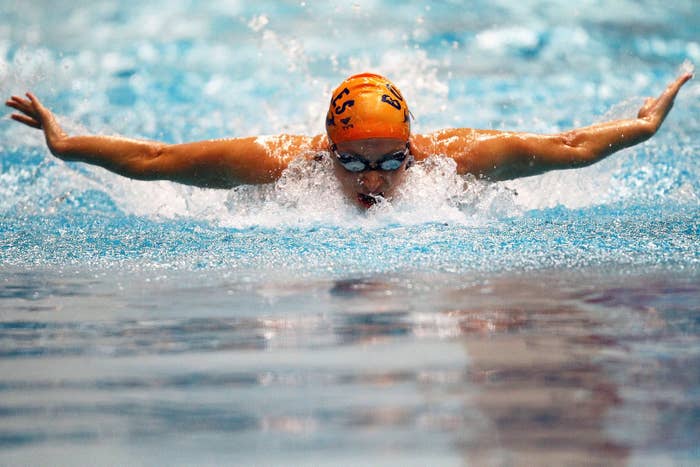 Former USA Swimming Olympian Ariana Kukors filed a civil lawsuit against the sport's governing body, saying officials failed to protect her from her former coach's abusive behavior.
Earlier this year Kukors came forward alleging her former coach, Sean Hutchison, sexually abused her starting when she was 16 years old. He allegedly emotionally and verbally abused Kukors, including calling her selfish for choosing to compete in the London Olympics — where she placed fifth in the 200-meter individual medley.
The lawsuit, filed Monday in Orange County Superior Court, alleges USA Swimming officials covered up Hutchinson's alleged sexual abuse and manipulated his background check to protect him from abuse accusations.
"I hope today's filing will motivate them to make sex abuse prevention a priority rather than an image problem to be swept aside as quickly and quietly as possible," Kukors said in a press conference Monday. "Not all athletes will become Olympians, but all athletes deserve to feel safe on a pool deck."

USA Swimming issued a statement Monday saying it respects Kukors's bravery in sharing her story.
"We have been in regular contact with her legal team over the last several months and will continue to work with them and Ariana through this process," Isabelle McLemore, senior director of communications for USA Swimming, said in a statement. "No further information will be provided at this time, given the pending litigation."
Hutchison, who is also named as a defendant in the case, did not immediately respond to a request for comment, but in February disputed Kukors's allegations, saying he never abused the athlete or did anything that was not consensual.

"I absolutely deny having any sexual or romantic relationship with her before she was old enough to legally make those decisions for herself. Prior to that time, I did nothing to 'groom' her," Hutchison said in a statement sent by his lawyer, Brad Meryhew.
Kukors, the 2009 world champion in the 200-meter individual medley, alleges that Hutchison began grooming her when she was 13 years old and training at King Aquatic Club in Washington state. King Aquatic, also listed as a defendant in the complaint, did not immediately respond to a request for comment.
When she turned 15 years old, Kukors got a cellphone and began texting with Hutchison.

"He made me feel special; the chosen one in some ways, both in and out of the water," she said in her February essay. "And I was swimming better than ever."
When she was 16 years old and Hutchison was 34, the two talked all the time, she said, constantly texting. He had her sit on his lap when they were alone. He began kissing her in elevators and touching her over her clothes. He once made a paper ring and put it on her finger, telling her he wanted to spend his life with her.

That same year, she said, Hutchison would sit in the women's locker room and watch her shower. He told her he loved her.
By the time Kukors was a senior in high school she said Hutchison's sexual pressure was becoming even more frequent.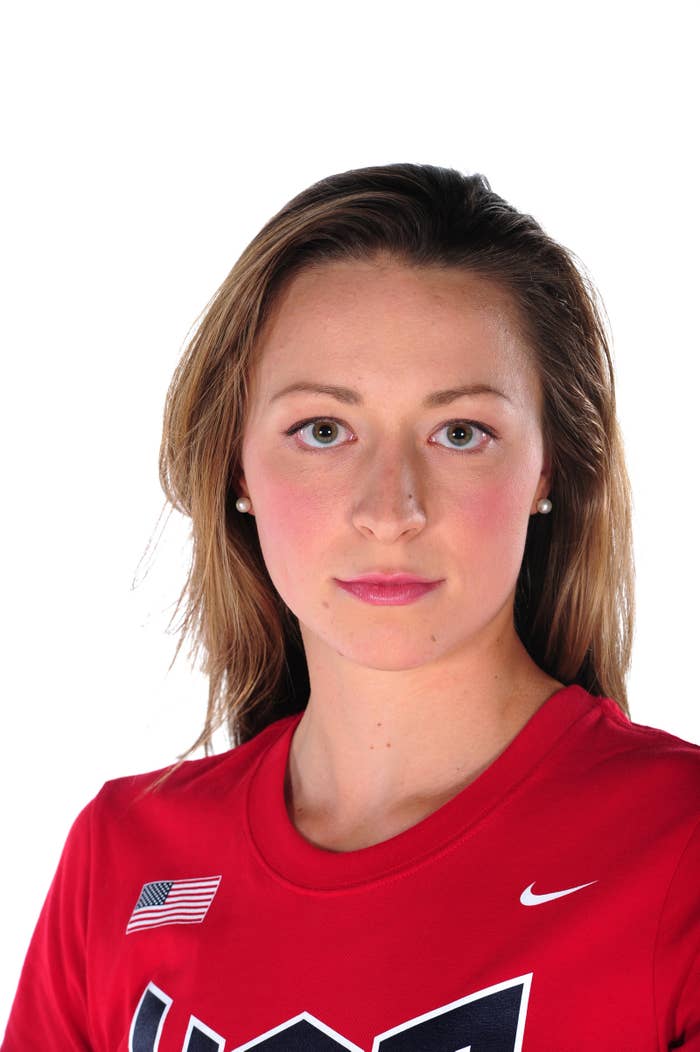 "We did 'everything but,'" she wrote. "He was saving that until I was 18."
In 2010, the Washington Post ran an article about Hutchison having an inappropriate relationship with a swimmer. Shortly after the article's release, Hutchison resigned his position as a US Olympic swimming coach.
USA Swimming in a February statement acknowledged the organization conducted an investigation into the possible relationship, but that Kukors "unequivocally denied the existence of a romantic or sexual relationship."
Kukors previously said the extent of the investigation was a minutes-long phone call in which she was asked 19 questions. She was scared, so she lied, she said.
In Monday's lawsuit, Kukors alleges that the investigator had no specialized training in childhood sexual abuse and "was woefully unqualified to conduct any kind of investigation into allegations of suspected molestation."
According to the lawsuit, the investigator — who has resigned from USA Swimming — had a prior intimate relationship with Hutchison.
The investigator's "prior close physical and sexual relationship with Hutchison rendered her biased and completely unable to conduct any semblance of an objective inquiry against her ex-lover," the lawsuit reads.
On Monday, Kukors and her lawyers argued that USA Swimming officials failed to protect her when she was a minor despite having knowledge she was involved in a sexual relationship with Hutchison.

"Organizations like USA Swimming have long been in a position to deter, detect, and discipline sexual abuse and have done little or nothing to do such in an effort to protect their public image," Kukors said Monday. "By doing nothing, it enabled Sean to abuse me for a decade. During that decade, he stole many things from me, including my swimming career, my college experience, friendships, my virginity, and ultimately my Olympic dream."