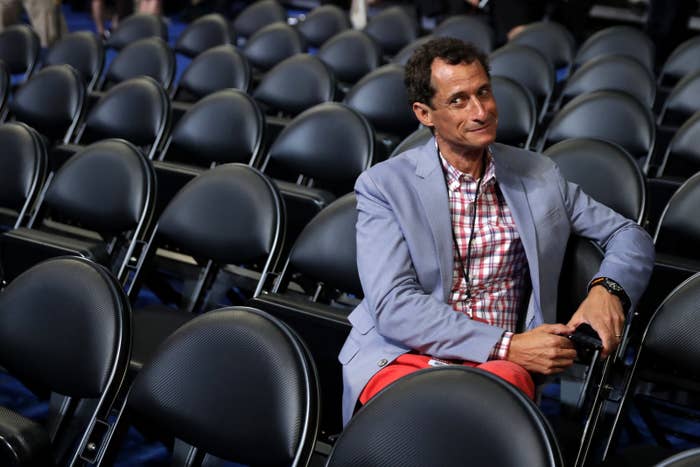 The NYPD has opened an investigation into Anthony Weiner a day after it was revealed he allegedly exchanged lewd messages to an underage girl, a police spokesperson confirmed to BuzzFeed News.
"We are looking into his alleged misconduct," the spokesperson said.
On Wednesday the Daily Mail reported that Weiner sent lewd messages to a 15-year-old.
The teen told the Mail that she and Weiner exchanged messages between January and March of this year after she sent him a private message on Twitter.
The two then exchanged sexually charged messages on several social media platforms, including Facebook, Skype, and Confide, an app that deletes messages once viewed.
The Manhattan District Attorney is looking into the allegations as well, according to the New York Daily News. CNN reported US Attorney Preet Bharara issued a subpoena for Weiner's cell phone and other records and that the FBI is also investigating.

Spokespeople for District Attorney Cy Vance and US Attorney Preet Bharara declined to comment to BuzzFeed News.
The teenage girl told the Mail she did not wish to press charges because she said her relationship with Weiner was "consensual" and "romantic."
Child welfare workers reportedly opened an investigation into Weiner last month after a pictures he sent a woman showed his crotch next to his young son in bed. After the New York Post published the photos, Weiner's wife, Huma Abedin, a top adviser to Hillary Clinton, announced the pair was separating.