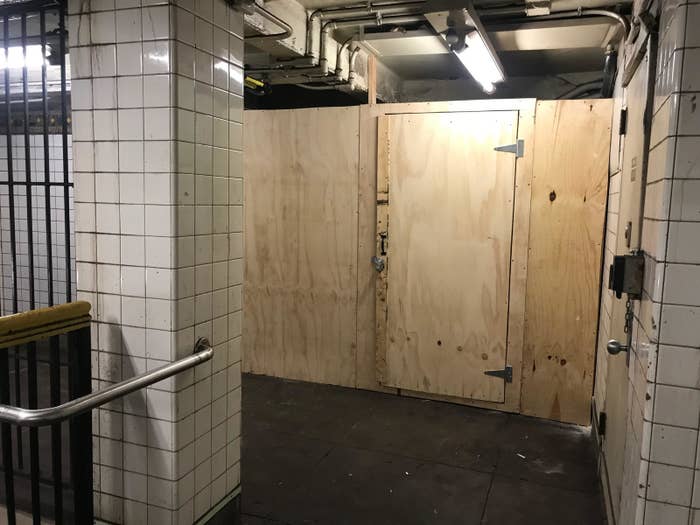 New York City police officers built a temporary wall at a Brooklyn subway stop to catch a man who repeatedly graffitied #LoveTrump throughout the station.
Officers received their first complaint about the graffiti at the Court Street R stop in January, the NYPD's chief of transit, Edward Delatorre, told reporters on Tuesday.
After multiple complaints about the graffiti, two officers asked if they could put up a fake wall to create an enclosure. Officers said they'd hide in the alcove and jump out and catch the alleged graffiti artist in the act.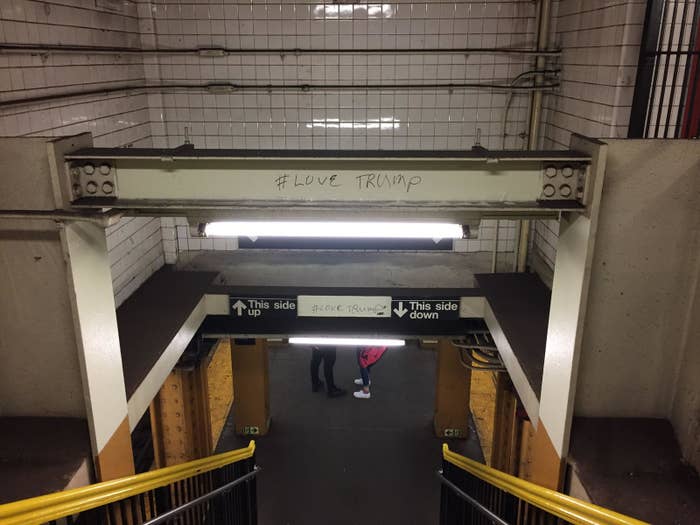 The plywood wall with a door was built — and on March 15 the two officers entered the space and waited.

"And sure enough, a man came back and put up again a '#LoveTrump' on the beam. So they caught him live, writing on the beam," Delatorre said, adding that the suspect was arrested on the first day of the operation.

It was unclear how long the officers waited in the enclosure before arresting the man and charging him with criminal mischief.
How the NYPD fights crime, in a nutshell: