A New York Fire Department battalion chief died Tuesday after a drug lab inside a house exploded in the Bronx.
Firefighters responded to a call about a gas leak around 6:20 am. The building exploded about an hour later, according to the New York Fire Department.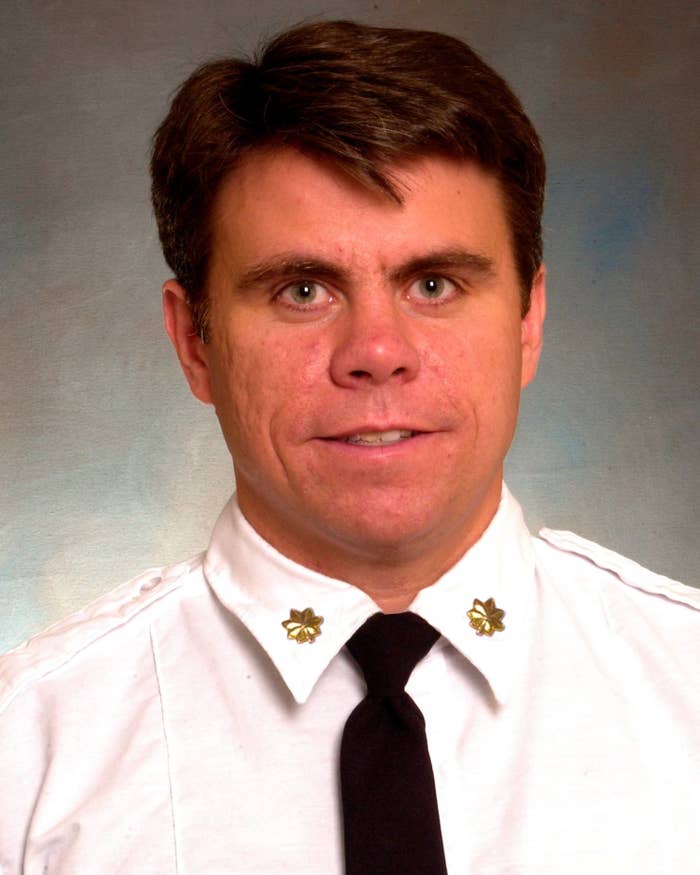 Battalion Chief Michael Fahy, a 17 year veteran of the FDNY, was struck in the head when the roof exploded off the building, FDNY commissioner Daniel Nigro said in a press conference.
Fahy, a father of three, was transported to a hospital but did not survive.
NYPD commissioner James O'Neill said an investigation into whether there was marijuana growing in the house is ongoing.
The massive explosion nearly leveled the entire building and when firefighters entered the building, they reportedly found a drug lab inside the residence, according to the New York Post.

Six police officers were injured in the blast, according to O'Neill.