Nearly 50 Soldiers Die In Clashes With Rebels In Myanmar
Up to 10,000 people are reportedly fleeing the area to escape the violence.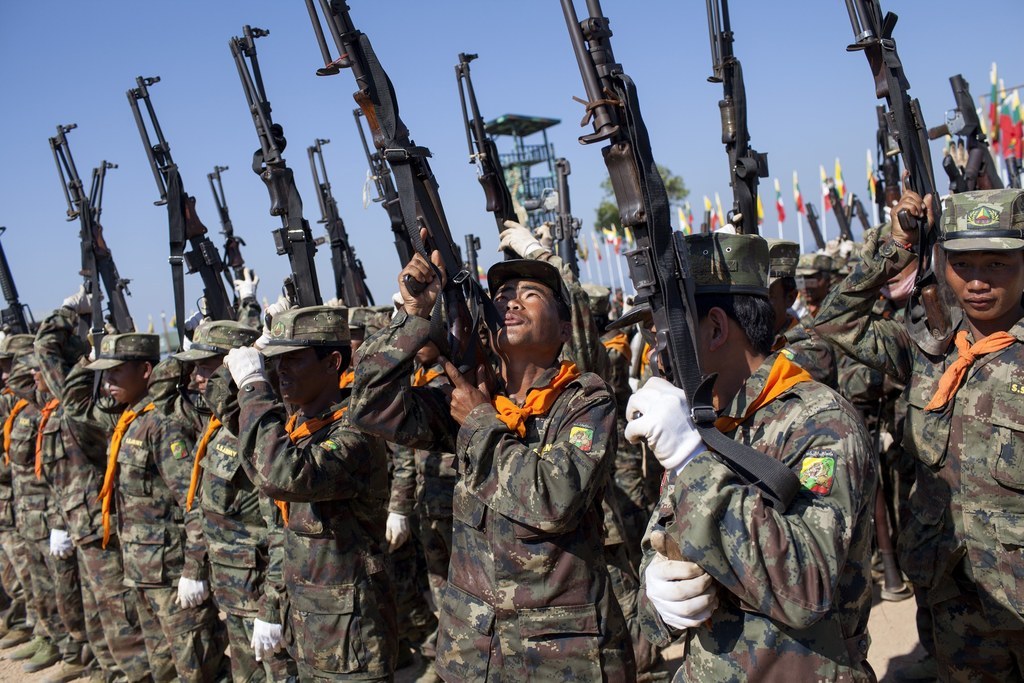 Nearly 50 soldiers have been killed in Myanmar in what is being described as the heaviest fighting in the last two years between government troops and Kokang ethnic rebels.
Helicopters and jets have been used in the airstrikes in Shan state, near the Chinese border, BBC reported. Local media is reporting at least 13 clashes in the area in the past week where at least 47 soldiers were killed and more than 70 injured. The violence comes as President Thein Sein is trying to sign a peace deal with rebel groups.
According to local media reports, up to 10,000 people are fleeing the area to escape the violence.
Myanmar's government wants a cease-fire agreement with all rebel groups, according to Reuters. The government, which took power after 49 years of military rule, has come to an agreement with almost all rebel factions.
"We hope that all sides in Myanmar can work hard with China to quieten down the situation and return the border as soon as possible to peace and tranquility so these border people can go home," Chinese Foreign Ministry spokesperson Hua Chunying said in a daily news briefing.