"Substantial Amounts Of Video" May Lead To Identifying Illinois Cop Killers As Manhunt Drags On
Investigators said they are analyzing several videos that may show three men suspected of killing a Fox Lake police officer. Police say a nanny also admitted to fabricating a sighting in order to get attention.
Investigators said Friday that a weapon recovered near the body of Fox Lake police officer Lt. Charles Joseph Gliniewicz , who was killed Tuesday, belonged to the slain officer. The three suspects in the murder had apparently managed to take Gliniewicz's gun and pepper spray, shot and wounded him, and fled.
Still, investigators said they could not confirm if the officer's gun was the murder weapon.

The three suspects, two white men and one black man, are still at large and are considered dangerous, George Filenko, commander of the Lake County Major Crimes Task Force, said at Friday's news conference.

Gliniewicz was killed after he pulled over a vehicle for suspicious activity on Tuesday morning. Gliniewicz, who said on the radio that the suspects were hostile and ran after they were pulled over, followed them on foot.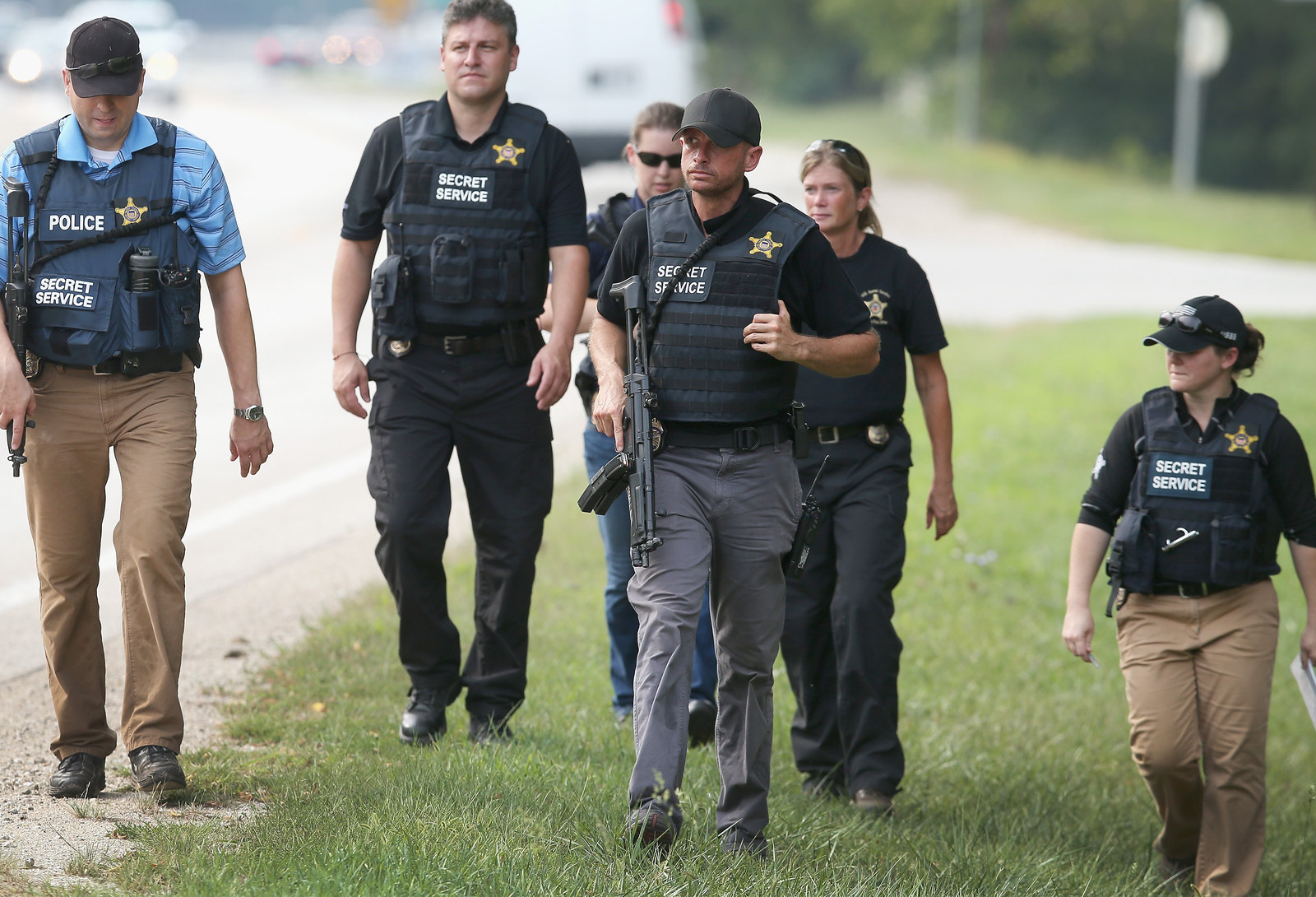 Investigators are also reviewing "substantial amounts of video" from residents and businesses that could help identify the suspects and create a timeline of the events that led to the Gliniewicz's murder, Filenko said.
The Department of Homeland Security was still reviewing surveillance footage turned over by a homeowner on Wednesday, who said he saw individuals who matched the description of the three suspects. Filenko told reporters that the other videos acquired overnight "are more relevant" than the homeowner's video.
He said that the suspects initially escaped on foot but there was a possibility they later escaped in a vehicle.
The FBI, who is assisting police in the investigation, offered a fully staffed tip line and also started a website for tips and leads in the case. Motorola, who has several employees living in the Lake County area, offered a $50,000 reward for tips leading to the arrests of the three suspects.
Authorities also said an Illinois woman falsified a sighting of two suspicious men in a cornfield near the hunt for the three suspects for the attention, police said Thursday morning.
Kristin Kiefer, 30, allegedly told Lake County sheriff deputies that two men — one white and one black — tried taking her car after she pulled to the side of the road due to car problems near Volo, Illinois, just south of where Police Lt. Charles Joseph Gliniewicz was fatally shot on Tuesday. The men fled when she called police, Kiefer told authorities.
Responding officers and K-9 units searched the area for five hours but were unable to locate the men.
The Lake County Sheriff's Office said in a statement Thursday that Kiefer admitted to falsifying the sighting "to get attention from a family where she is employed as a nanny."
"She indicated she chose this location to fabricate the event, as she was aware of the death of a police officer in the area," the sheriff's office said in a statement.
Kiefer was charged with two counts of disorderly conduct, including falsifying a police report, which is a felony. She was being held at Lake County Jail pending a bond hearing, police said.