More Than 700 Migrants Rescued From Abandoned Ship Near Italy
Smugglers had put the cargo ship in automatic pilot and abandoned it. The ship would have crashed into the Italian coast had it not been intercepted.
On Tuesday morning, off the coast of the Greek island of Corfu, a cargo ship, the Blue Sky M, sent a distress signal.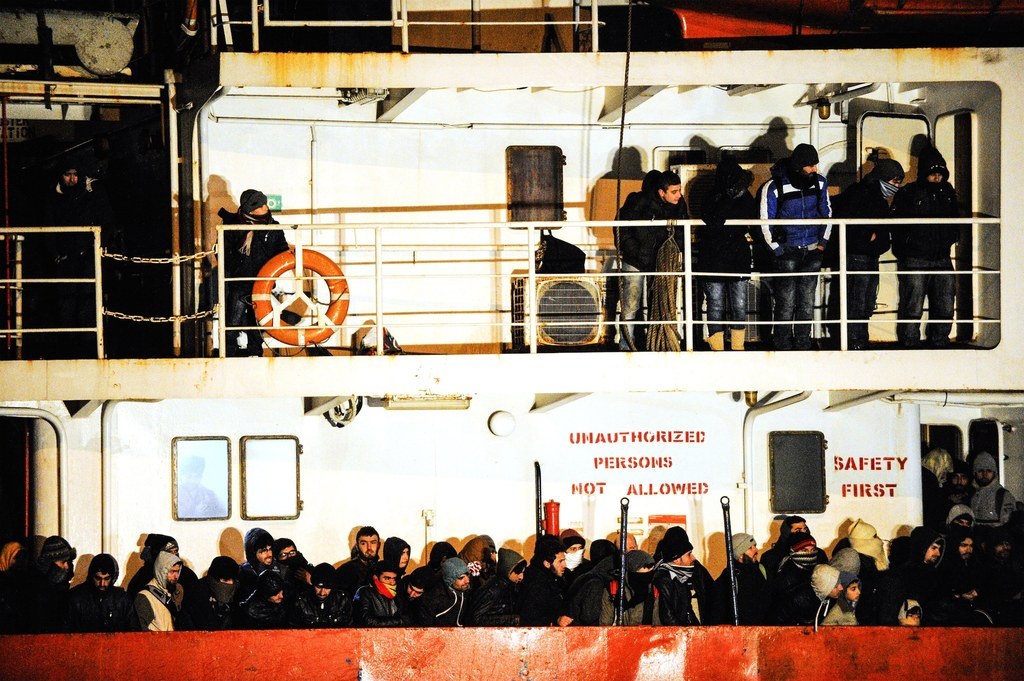 Soon after, there were unconfirmed reports of illegal migrants on the ship, some of them armed. By the end of the day, the Greek Coast Guard said it spoke with the ship's captain, who claimed they were not in any danger.
What really happened on the ship came to light the next day, when the Italian Coast Guard rescued at least 768 migrants off the Blue Sky M, with some reports putting the number closer to 1,000.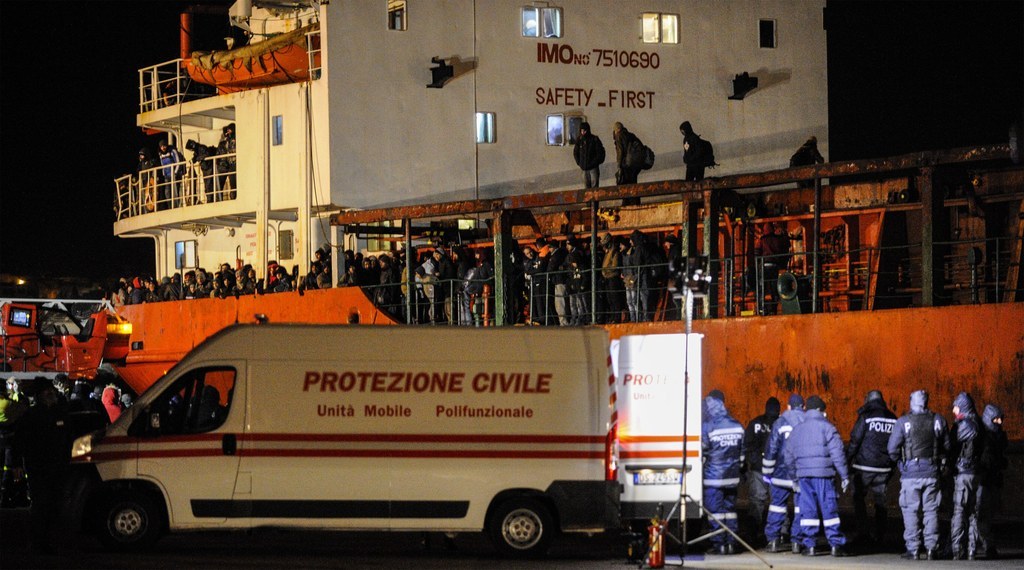 Smugglers put the cargo ship on automatic pilot and abandoned the vessel. The ship, traveling at approximately 7 miles per hour, was headed straight toward the Italian coast of Puglia, and would have crashed had it not been intercepted, according to the Associated Press.
"It was a race against time," Coast Guard Cmdr. Filippo Marni said. "The ship was only a few (nautical) miles away from the coast of Puglia."
Marini explained that six Coast Guard officials were lowered by helicopter on to the bridge of the ship in an attempt to steer the ship and change its course.
"There would have been death and destruction" if the ship crashed into the coast, Marini said.
Many of the migrants are children and pregnant women. Most are believed to be Syrian. Approximately 100 people were treated for hypothermia.
According to the Associated Press, more than 100,000 migrants have been rescued at sea by Italy. Hundreds have drowned in the process.