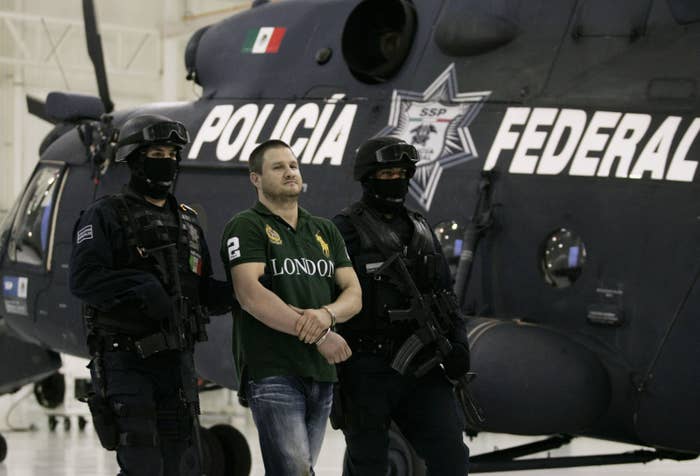 Thirteen people, including three high-level cartel members, Edgar "La Barbie" Valdez Villarreal and Jorge Costilla, were extradited from Mexico to the United States to face chargers on a number of crimes such as drug trafficking and murder, including the killing of a U.S. Consulate employee.
Valdez Villarreal, a former leader of the Beltran Leyva cartel, was arrested in August 2010. He got his nickname from his fair complexion, according to Reuters. He became a powerful member of the Beltran Leyva cartel after Mexican soldiers killed Arturo Beltran Leyva in 2009.
Mexican authorities captured Costilla, known as "El Cos," a leader of Mexico's Gulf Cartel, in 2010. Until his capture, Costilla was among the FBI's most wanted, authorities said.
The Department of Justice announced the extraditions on Wednesday, following a June agreement between U.S. Attorney general Loretta Lynch and Attorney General Arely Gomez Gonzalez of Mexico to fight international organized crime.
"I am grateful to our Mexican counterparts not only for their assistance with this important matter, but also for their extraordinary efforts and unwavering partnership in our ongoing fight against international organized crime," Lynch said In a statement. .