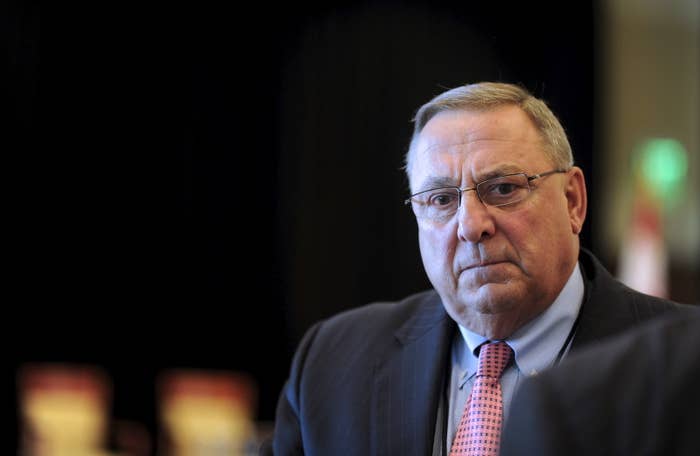 A week after Maine Governor Paul LePage made racially charged comments, and then left a threatening voice message to a state legislator, he said he is considering resigning.
During a town hall meeting last week, LePage was asked about his previous racist comments.
"I made the comment that black people are trafficking in our state, now ever since I said that comment I've been collecting every single drug dealer who has been arrested in our state," LePage responded. "I don't ask them to come to Maine and sell their poison, but they come and I will tell you that 90-plus percent of those pictures in my book, and it's a three-ringed binder, are black and Hispanic people from Waterbury, Conn., the Bronx and Brooklyn."

Following criticism over his comment, on Tuesday the governor left open the possibility that he would not finish his second term as governor.
"I'm looking at all options," he said during an appearance on WVOM radio. "I think some things I've been asked to do are beyond my ability. I'm not going to say that I'm not going to finish it. I'm not saying that I am going to finish it."
He went on to say that if he's lost his ability to help the people of Maine, "maybe it's time to move on."
The governor also apologized for a threatening voice message he left Rep. Drew Gattine last Thursday after the state legislator criticized LePage's remarks from the previous day's town hall
"When I was called a racist I just lost it, and there's no excuse," LePage said on Tuesday. "It's unacceptable. It's totally my fault."
He also likened being called a racist too "calling a black man the 'N' word or a woman the 'C' word."
LePage responded on Tuesday afternoon, after the radio appearance, by tweeting a Mark Twain quote.