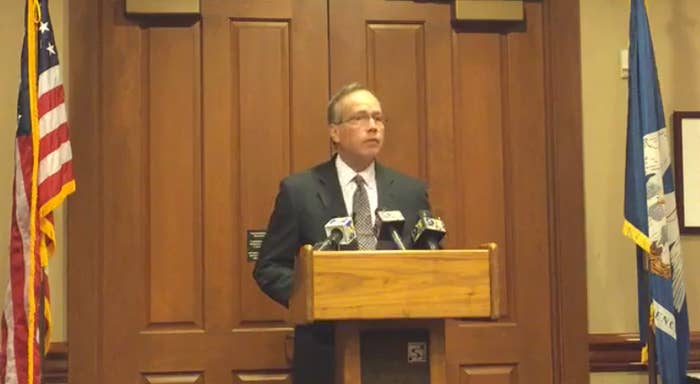 Louisiana State University suspended all Greek activity Thursday after an 18-year-old freshman who was pledging the Phi Delta Theta fraternity died in what officials are saying is a "potential hazing incident."

Maxwell Raymond Gruver died after he was taken to a local hospital for a "medical emergency" early Thursday, Ernie Ballard, the university's media relations director said.
"The death of Maxwell Gruver was tragic and untimely," LSU president F. King Alexander said at a press conference. "A young man's life was cut short last night. We mourn the loss and the possible impact he may have had on our region of the world."

Ballard said LSU police is investigating the death and looking at it as a "potential hazing incident" but did not provide further details. Alexander said in a news conference that they are looking into allegations that alcohol may have contributed to Gruver's death.
"As we have continually warned over and over again, hazing is dangerous irresponsible and unacceptable, and it will not be tolerated at LSU, period," Alexander said in a news conference.

A preliminary autopsy done by the East Baton Rouge coroner's office found that Gruver had highly elevated blood alcohol level and the presence of THC in his urine. A comprehensive toxicology report will take up to four weeks to be completed.
According to the coroner's office, there were no internal or external trauma on Gruver's body.
The university president went on to say that he is suspending Greek life activities on and off campus including pledging and social events as the school is "investigation the matter with utmost seriousness."
The Phi Delta Theta national office has also been suspended by its national headquarters.
"We're committed to investigating this situation thoroughly," Bob Biggs, the chief executive at Phi Delta Theta said in a statement. "The chapter and any individuals who are found to have violated our policies will be held accountable."