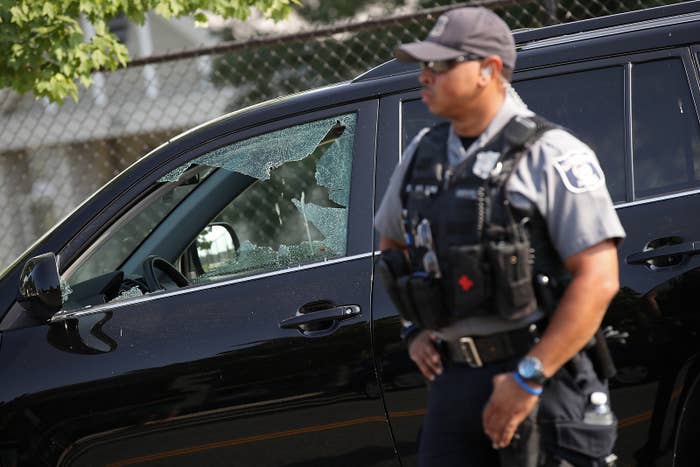 Several people, including a congressman, two Capitol Police officers, and a congressional aide were shot Wednesday morning during a baseball practice.

Republican congressmen and their staffers were at the Eugene Simpson Stadium Park baseball fields in Alexandria when a shooter opened fire shortly after 7 a.m. local time. House majority whip Steve Scalise and a staffer to Rep. Roger Williams were shot.
Scalise was transported to a local hospital where he remains in stable condition.
"We ask that you keep the Whip and others harmed in this incident in your thoughts and prayers," Scalise's office said.

A number of Republican and Democrat members of Congress, as well as governors and other lawmakers shared their prayers on Twitter.
Democratic Whip of the U.S. House of Representatives tweeted that he's "thinking of his friend."
Gabrielle Giffords, was shot in the head while meeting with constituents in Arizona in 2011, called public servants "heroes."
Congressman Steven Palazzo tweeted that he is safe and fine.
Democratic Leader Nancy Pelosi said today "there are no Democrats or Republicans, only Americans united"
Several other lawmakers reacted to the shooting:
Rep. Wenstrup later tweeted that he's grateful for the Capitol police and emergency responders.