LAPD Officers Who Fatally Shot Person On Live TV Won't Be Charged
The officers shot Brian Beaird more than a dozen times following a high-speed car chase in downtown Los Angeles in 2013.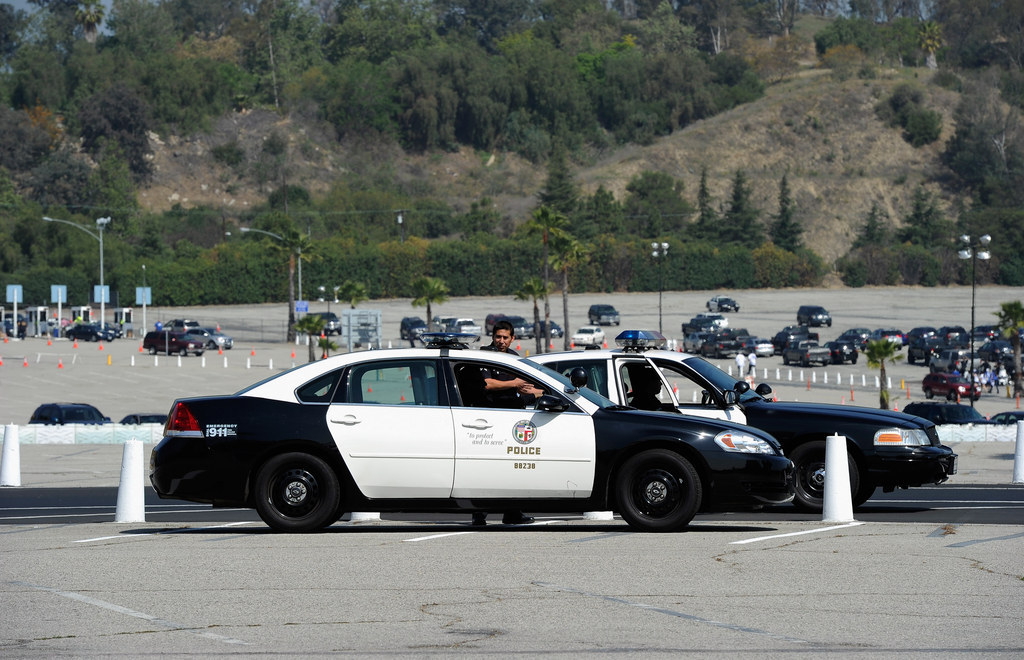 Three Los Angeles police officers will not face criminal charges for fatally shooting an unarmed man after a 2013 car chase that was broadcast on live television.
Brian Beaird, a 51-year-old National Guard veteran, led Los Angeles police officers in a high-speed chase in his Corvette, which was seen on television weaving through traffic before crashing into another vehicle in downtown Los Angeles.
Police officers shot Beaird more than a dozen times, according to the Los Angeles Times.
District Attorney Jackie Lacey released a letter stating there was "insufficient evidence to prove beyond a reasonable doubt" that officers Armado Corral, Leonardo Oritz, and Michael Ayala did not act in self defense when fatally shooting Beaird.
Police Chief Charlie Beck said the officers violated the department's rules when they opened fire, according to the LA Times. Beck rejected the officers' statements that they shot Beaird because they felt like they were in danger. In August, Los Angeles City Council approved a $5 million settlement with Beaird's family.
An LAPD spokesperson told BuzzFeed News the officers are assigned to their home, without pay, pending the department's full investigation.